Dice Vintage Deckchair Canvas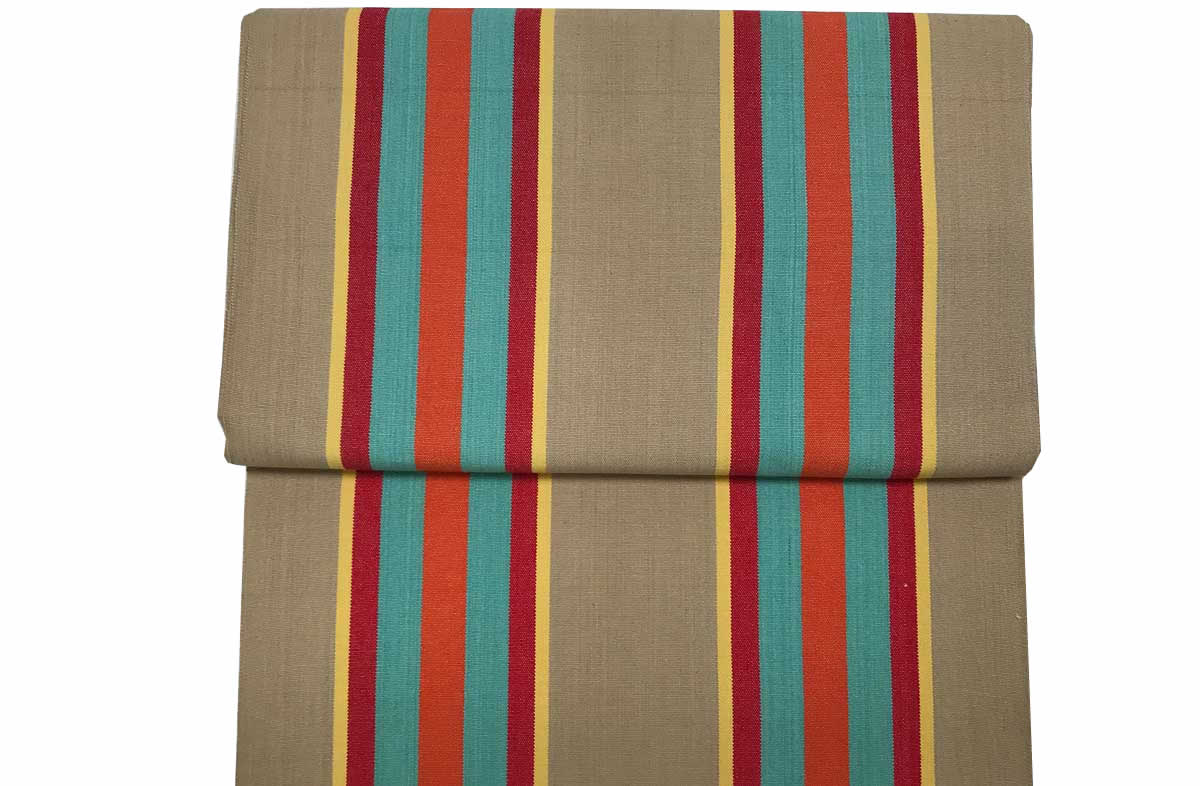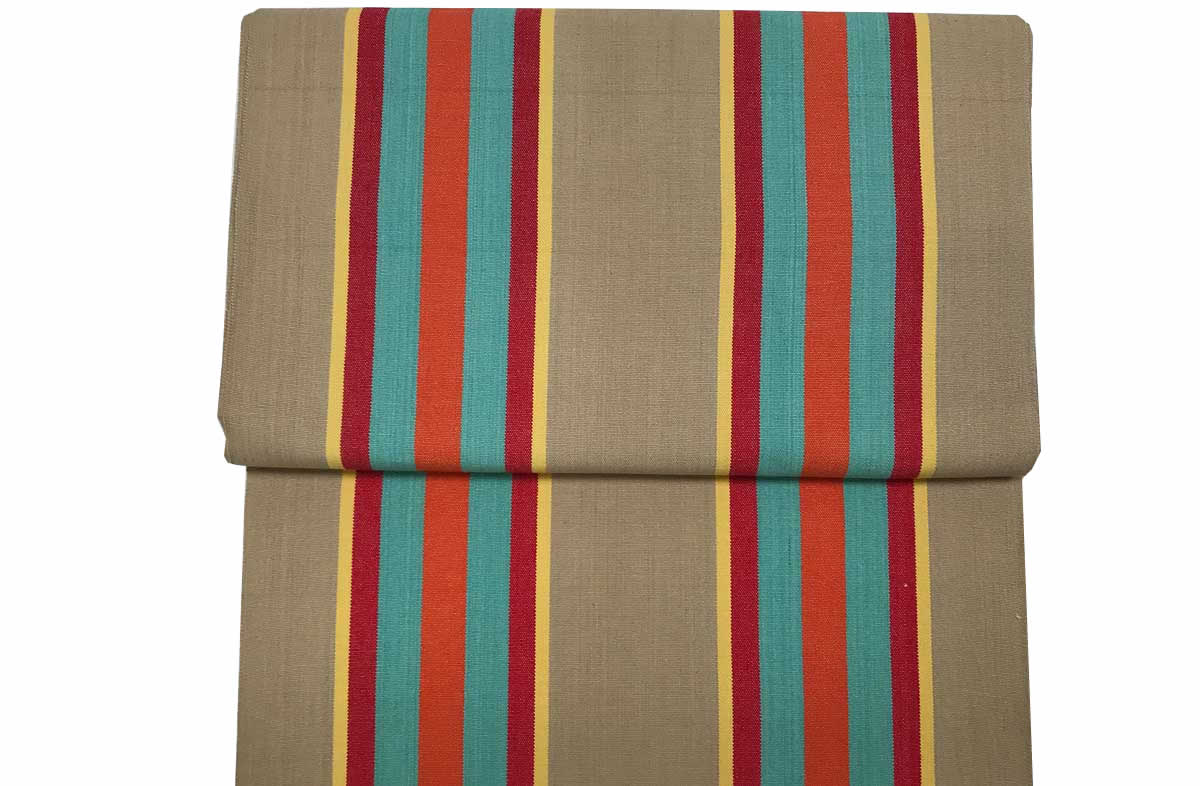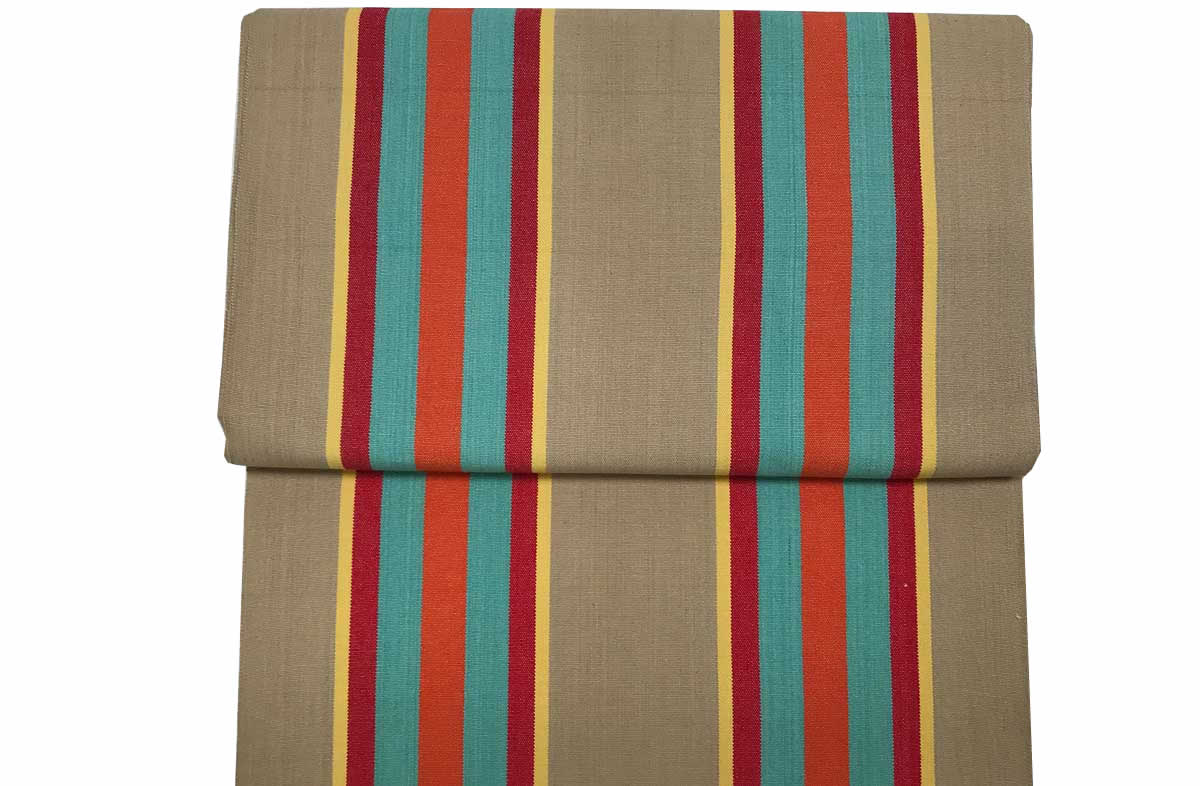 Vintage look fawn deckchair canvas, a buff, sandy colour with two bands of terracotta, turquoise, dark red and lemon yellow stripes for restoring Deckchairs and Directors Chairs.
Whilst restoring vintage deckchairs, we have retained and faithfully copied some of the prettier striped covers - the Retro look will appeal to those who want a fifties feel to their deckchair or directors chair covers instead of more modern interpretations, but with brand new canvas.
Important: Please read the FAQs about our 100% cotton fabrics
---
Fawn, terracotta, turquoise - dark red, lemon yellow stripes
Ordering instructions
You will need approx 1.5 metres deckchair canvas to recover a standard Deckchair / Directors Chair or 3 metres for 2 chairs
Vintage Deckchair Canvas fawn, terracotta, turquoise stripes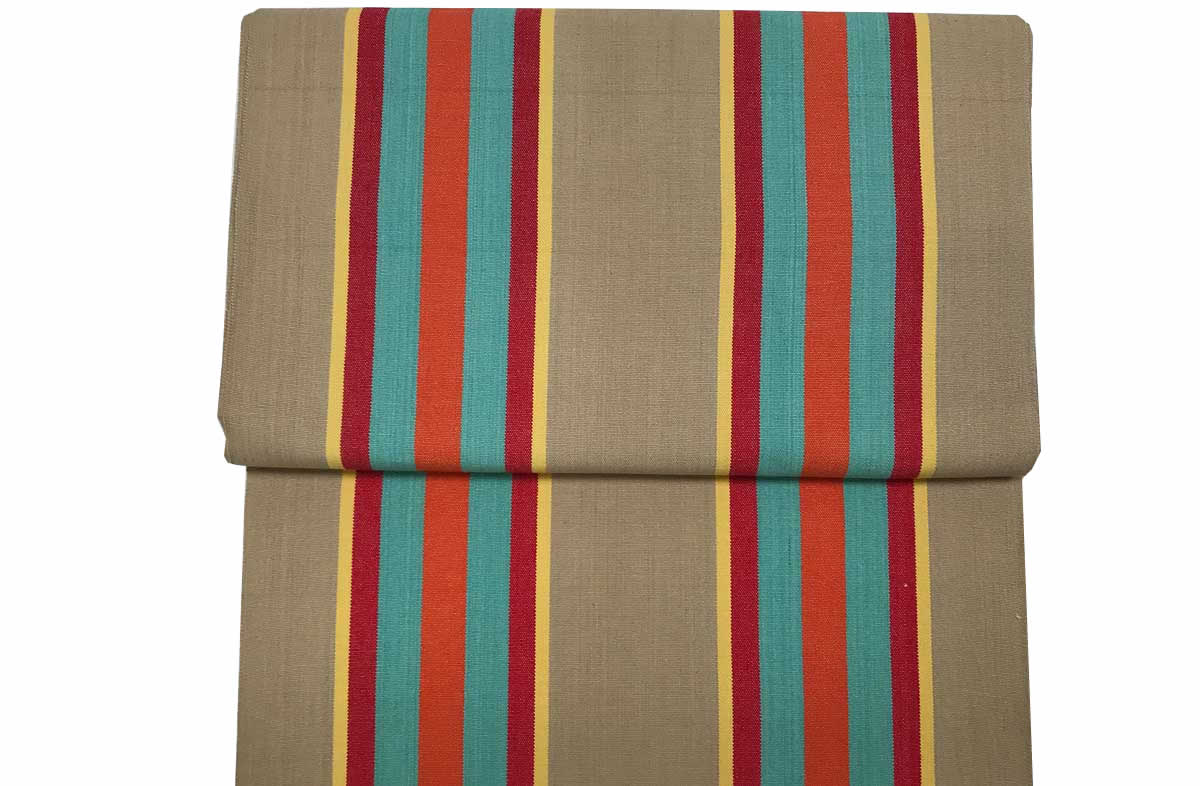 Approx 1.5 metres is required to re-cover a standard deckchair or 3 metres for 2 chairs
Select Quantity in m
Give your Deckchair or Directors Chair a new lease of life
Add a matching Deckchair Headrest
100% yarn dyed cotton
45cms wide unless otherwise stated in product description.
Multiples of one colour come as a complete length
See our Step by Step Guide on How to Recover a Deckchair
and do not forget to purchase your Upholstery Nails, to attach your fabric.
See our full range of Deckchair Fabrics
Important: Please read the FAQs about our 100% cotton fabrics
---
Request a Sample Swatch
Swatch Vintage Canvas 45cm-Dice
---
For how to order and orders outside UK see Ordering
Customers also bought these items in Dice...