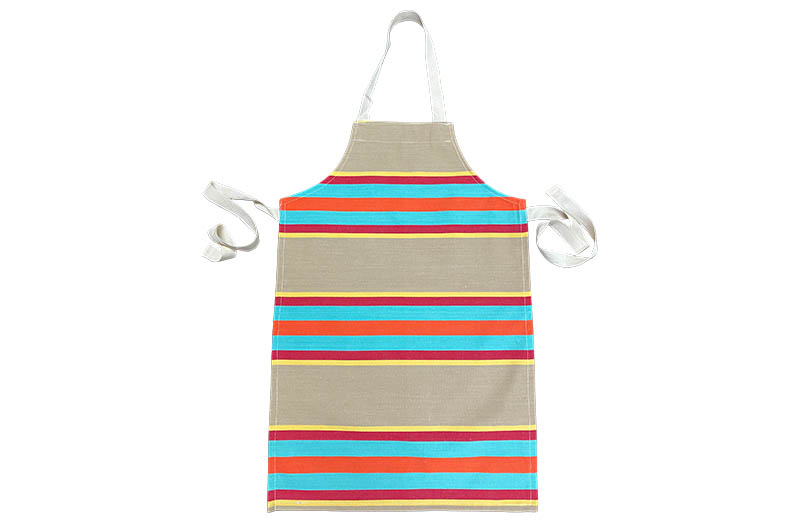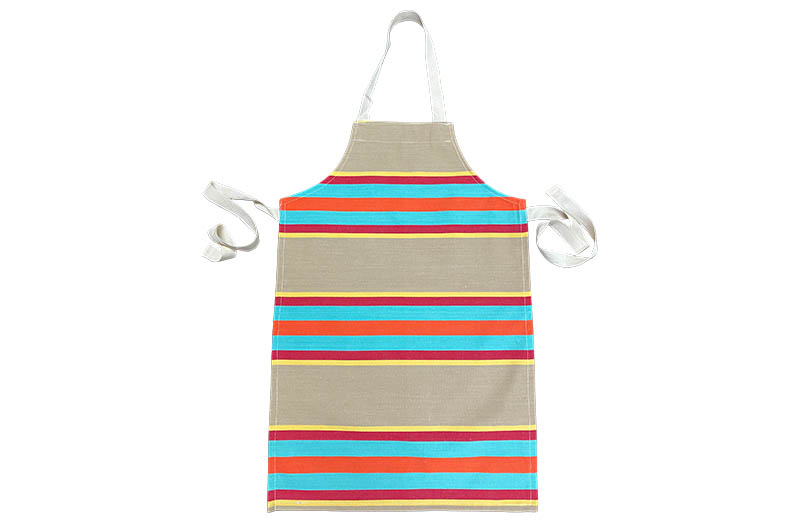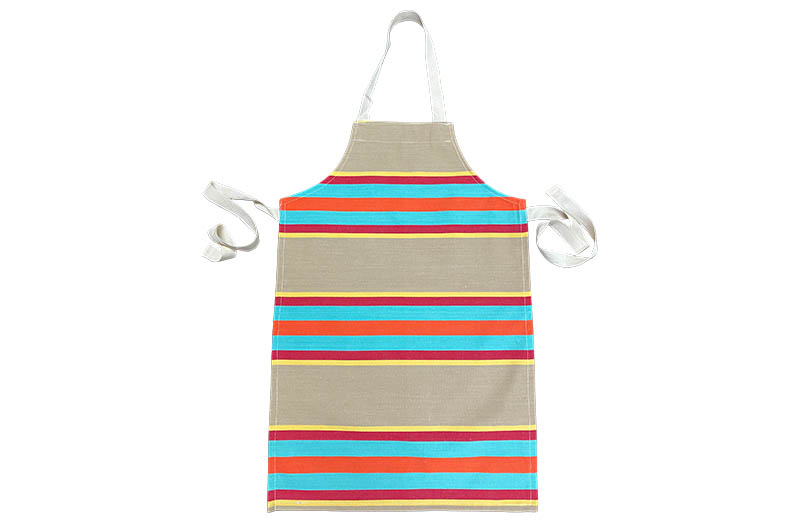 Fawn, Turquoise and Red Stripe Childrens Aprons
Fun and colourful yet functional, The Stripes Company Striped Children's Aprons are just the ticket for those junior chefs out there.
Practical, colourful and washable, our kids aprons are perfect for cooking, gardening and lots of other messy jobs that the little darlings get up to! They are a smaller version of our bestselling adult aprons with a bib and ties. We have left off the pockets so that there are no nasty surprises in the washing machine!
Washable at 40 degrees.
You can Personalise this childrens apron
---
Fawn, terracotta, turquoise - dark red, lemon yellow stripes
Fawn, Turquoise, Red Stripe Childrens Aprons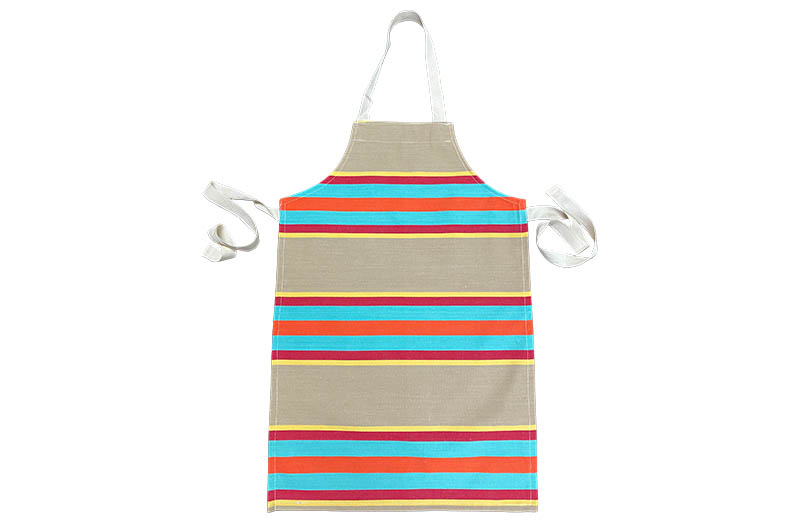 Childrens Aprons Measure 71cms x 45 cms.
100% Cotton.
NEW - Personalisation for Childrens Aprons
Add your chosen Childrens Apron (s) to the basket
Then Personalise Childrens Aprons
---
---
For how to order and orders outside UK see Ordering
Items now marked PRE-ORDER, order now to secure.
Beach Mattress, Event Stools, Premium Deckchairs, Edwardian Deckchairs available May 2021
Directors Chairs pre-ordered before March 22nd available May, Directors Chairs pre-ordered after 22nd March will be available in June.
Butlers Trays available June 2021
All may be subject to further delays (we hope not!)
More related products for Dice...