Sack Race Hammock Chair Cushion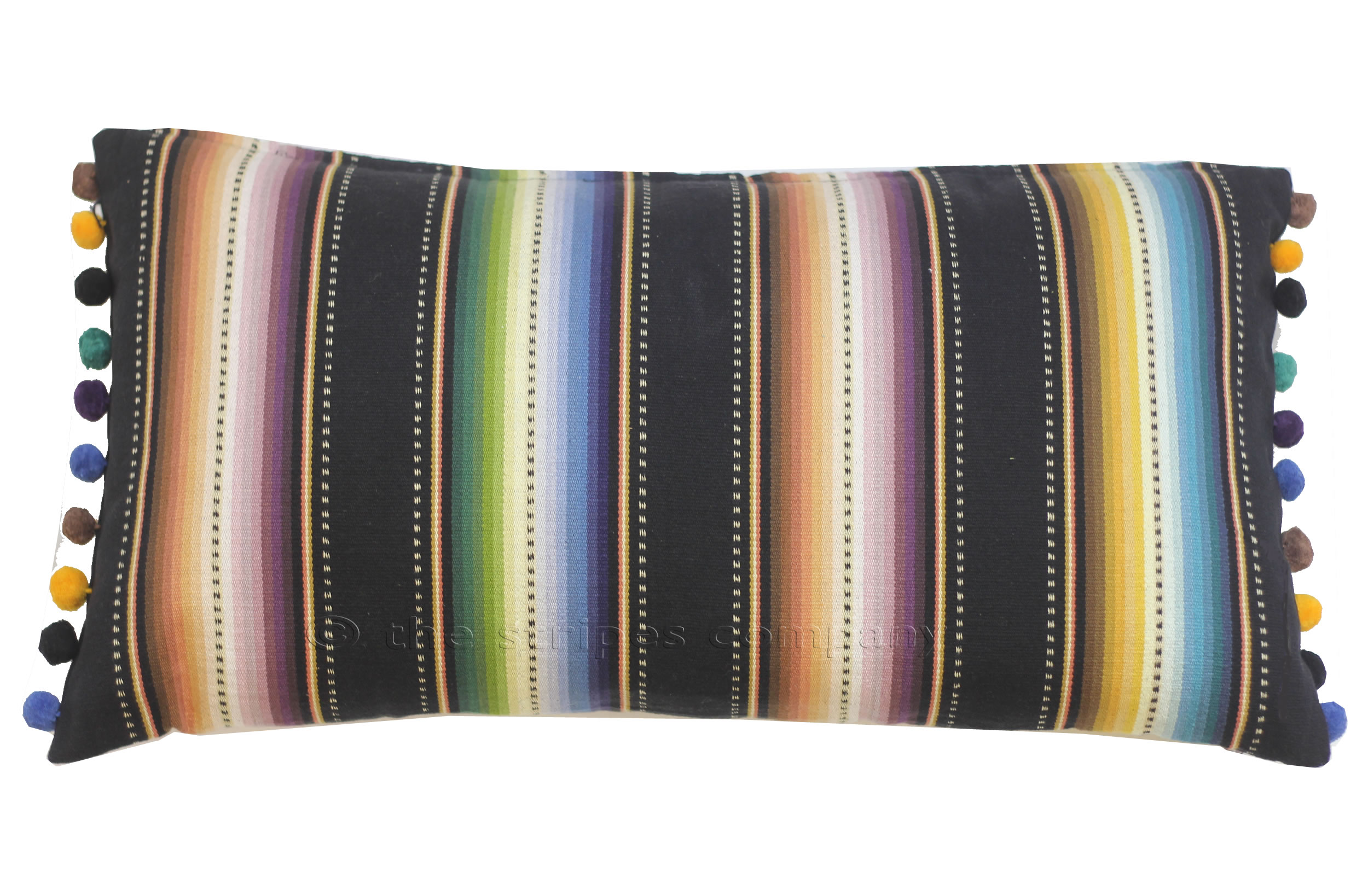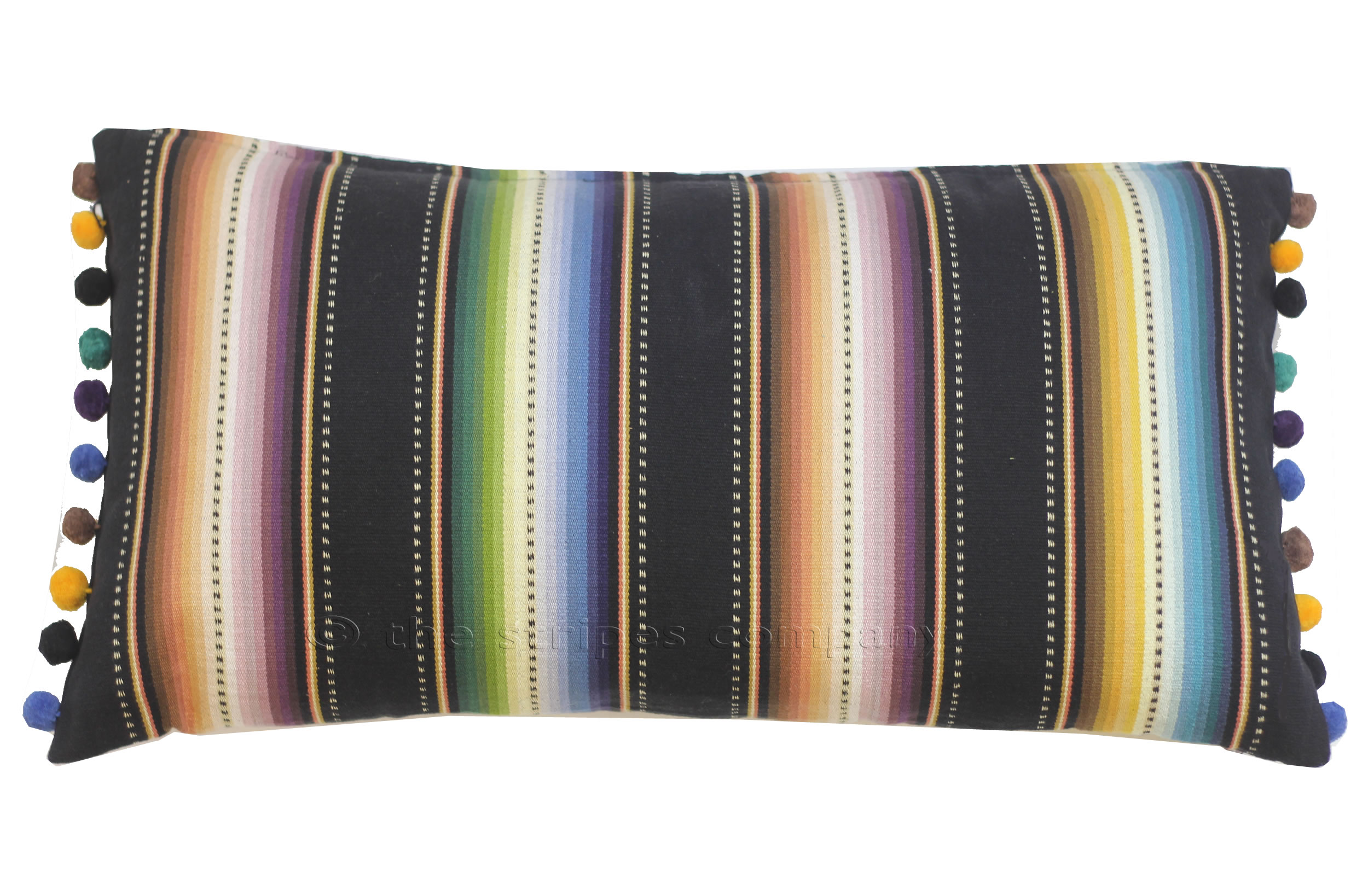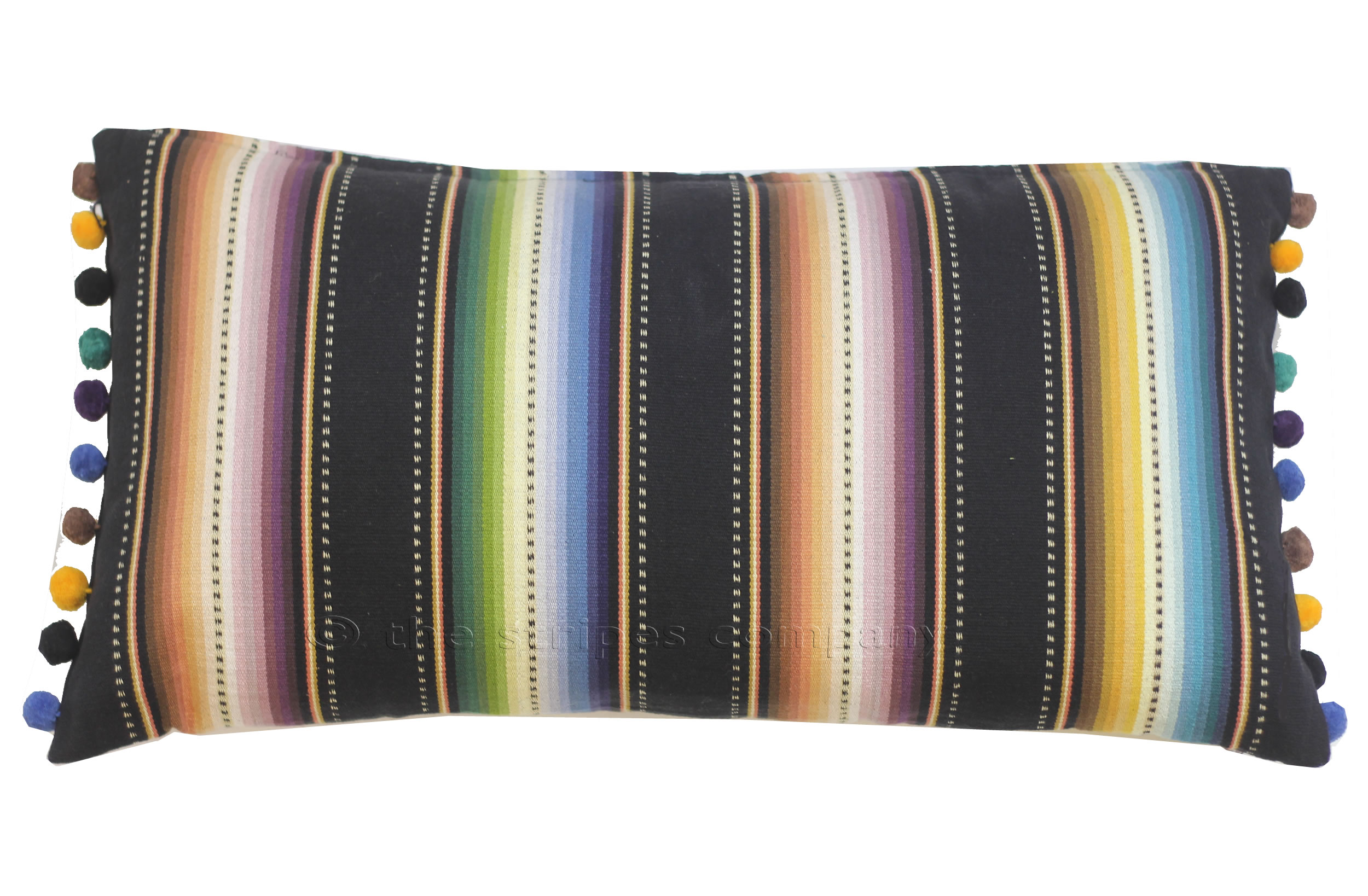 Pretty striped oblong cushions trimmed at both ends with coordinating pompom bobble fringe for hammock, sofas, chairs, beds.
Predominantly black, red and turquoise, there are over 45 different colours woven into this stripe - sack race stripe is sure to stand out and provide an elegant twist. See the matching hammock chair below for decadent lounging.
---
black turquoise white - red, orange, brown stripes
Black Turquoise White Striped Oblong Cushions with Bobble Fringe Sack Race Stripes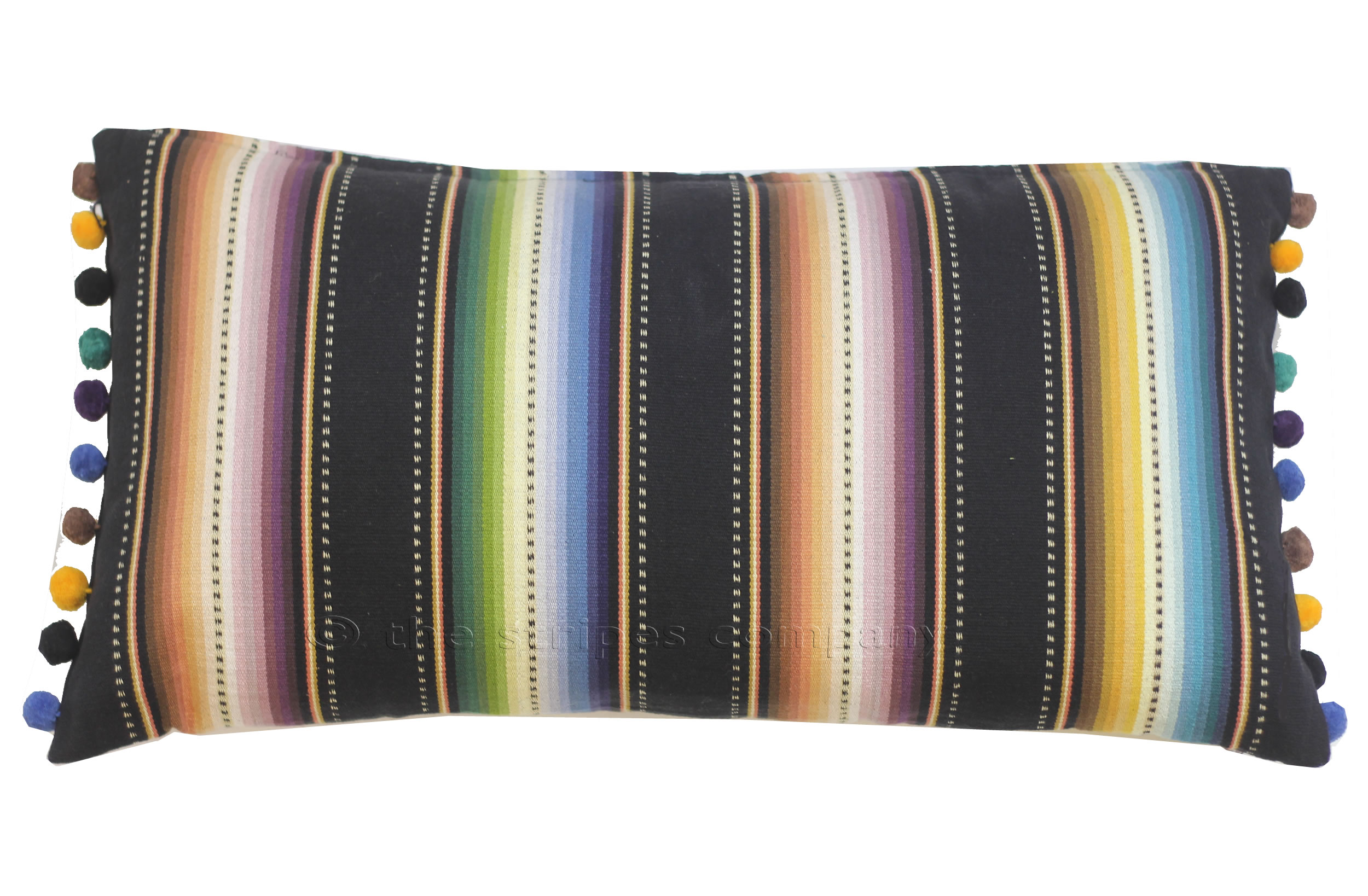 Select Quantity
Pompom Choice
Please note: These are now made to order items and delivery will be 2-3 weeks
Measure: 30 cms x 60 cms with removable cushion covers and polyfill inners.
exc Striped Lurex 30cms x 58 cms
Fabric is woven 100% cotton which is not weatherproof and should not be left outside.
See our full range of Striped Pompom Cushions
---
---
For how to order and orders outside UK see Ordering