5 Pole Beach Windbreaks with Bag-Origami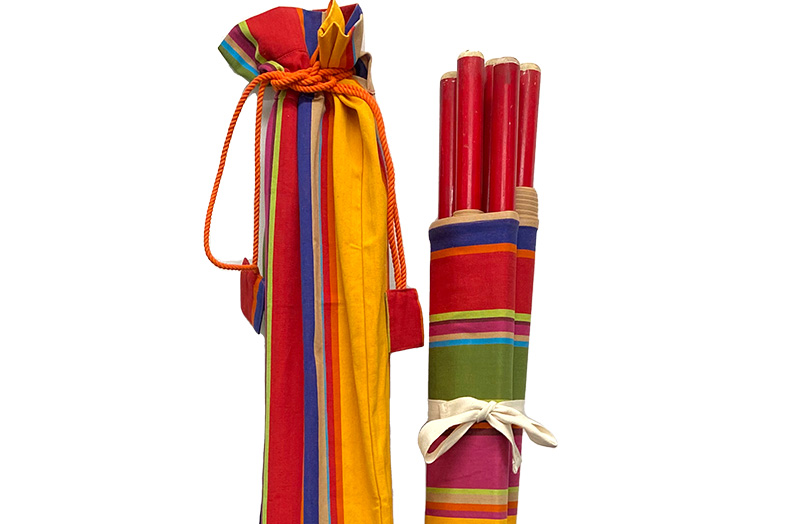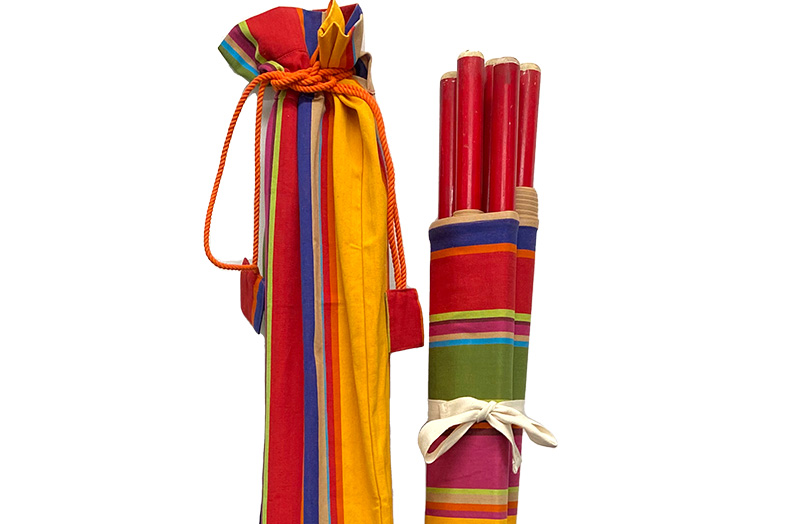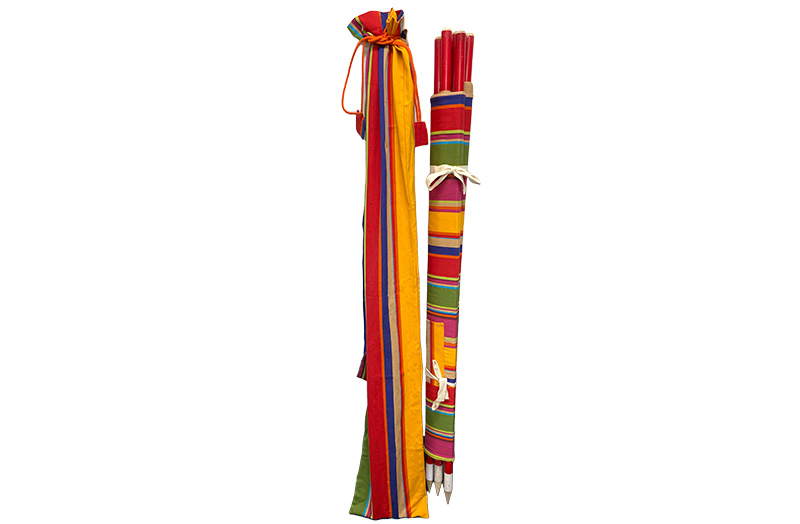 Bright stripes of pink, red, green, gold, coral, royal blue, toffee, lime
Ready For IMMEDIATE DISPATCH: 5 Pole Beach Windbreaks with Bag INCLUDED
5 Pole Windbreaks with Vintage Poles and Carry Bag
Ready made and Ready for NEXT DAY DELIVERY(Mon-Fri) so if time is of the essence and you are off on holiday / day trip very soon then this will be the best option as our made to order windbreaks can take up to 2-3 weeks at busy times

Our lovely striped Beach Windbreaks made in 100% cotton have vintage/second hand red and white stripe wooden poles and give excellent shelter in exposed areas on the beach, camping or in the garden.
These 5 pole 3.5 metre beach windbreaks include a handy pocket for all your bits and pieces, and the robust cotton will give wind protection and breeze dry quickly if wet.
These Stripes Company beach windbreaks come with a carry bag include in the price.
---
Pink, green, gold - red, coral, royal blue, toffee, lime stripes
Pink, Green, Gold 5 Pole Beach Windbreak with Carry Bag included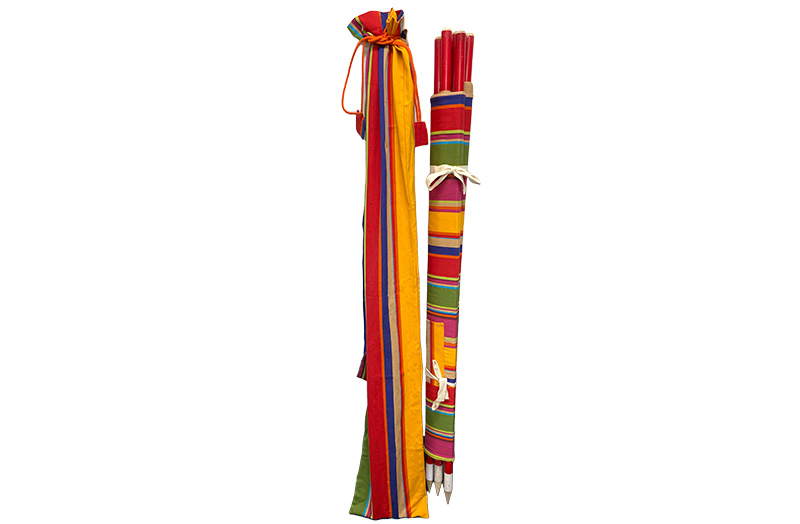 Total length:
Pole Height = 1.50m
***Wooden Poles are high quality specially sourced original vintage painted Red and White Stripes with marks and scratches commensurate with age - please see our windbreak pole blog for more information.
Care must be taken when using windbreaks on hard ground - we suggest making a hole first, as hard knocks with a mallet or other instrument may split the poles.
Material: 100% Woven Cotton = 117 cm
Wooden poles (Please note poles are NOT included on windbreak orders to Australia)
Please note: these are stock items and are ready for immediate dispatch.
If time is not an issue or you require a shorter 4, or longer 6 or 7 pole windbreak and would like to design your own from any of our Striped Fabrics, we can make them to order for you - delivery can be 2-3 weeks at busy times
---
---
For how to order and orders outside UK see Ordering
Customers also bought these items in Origami...