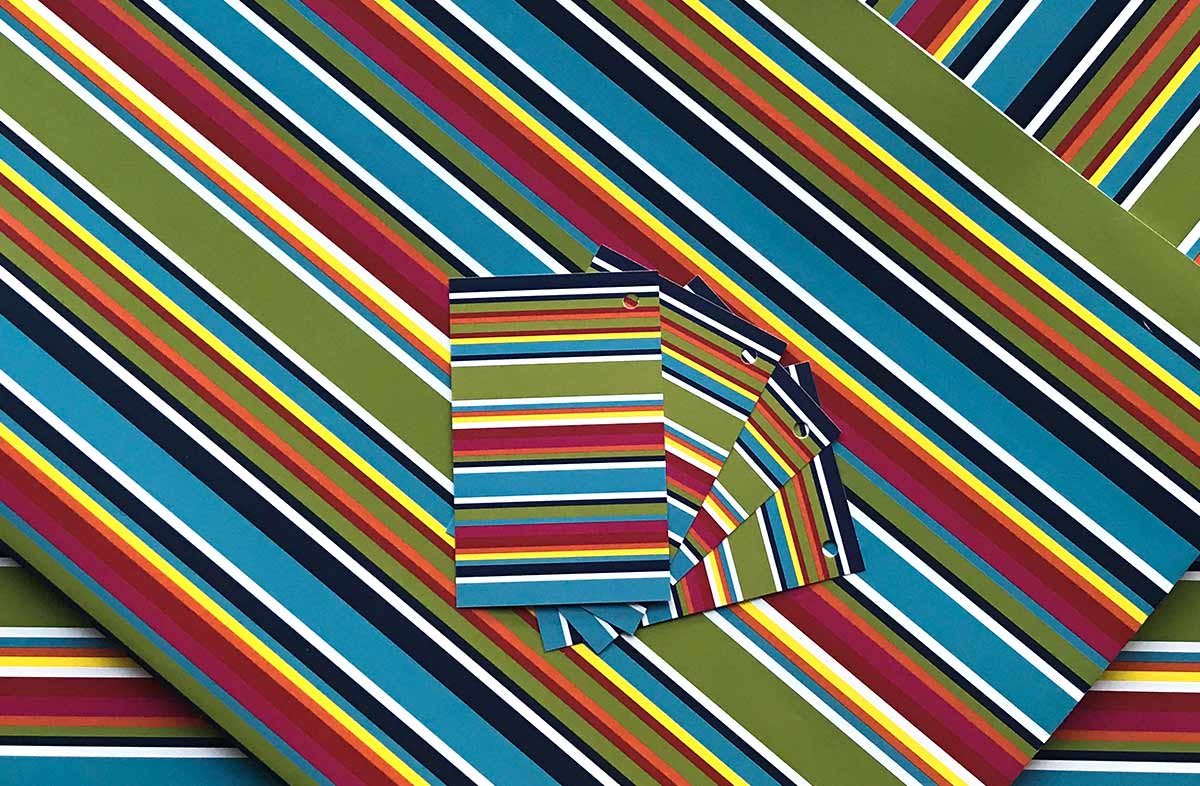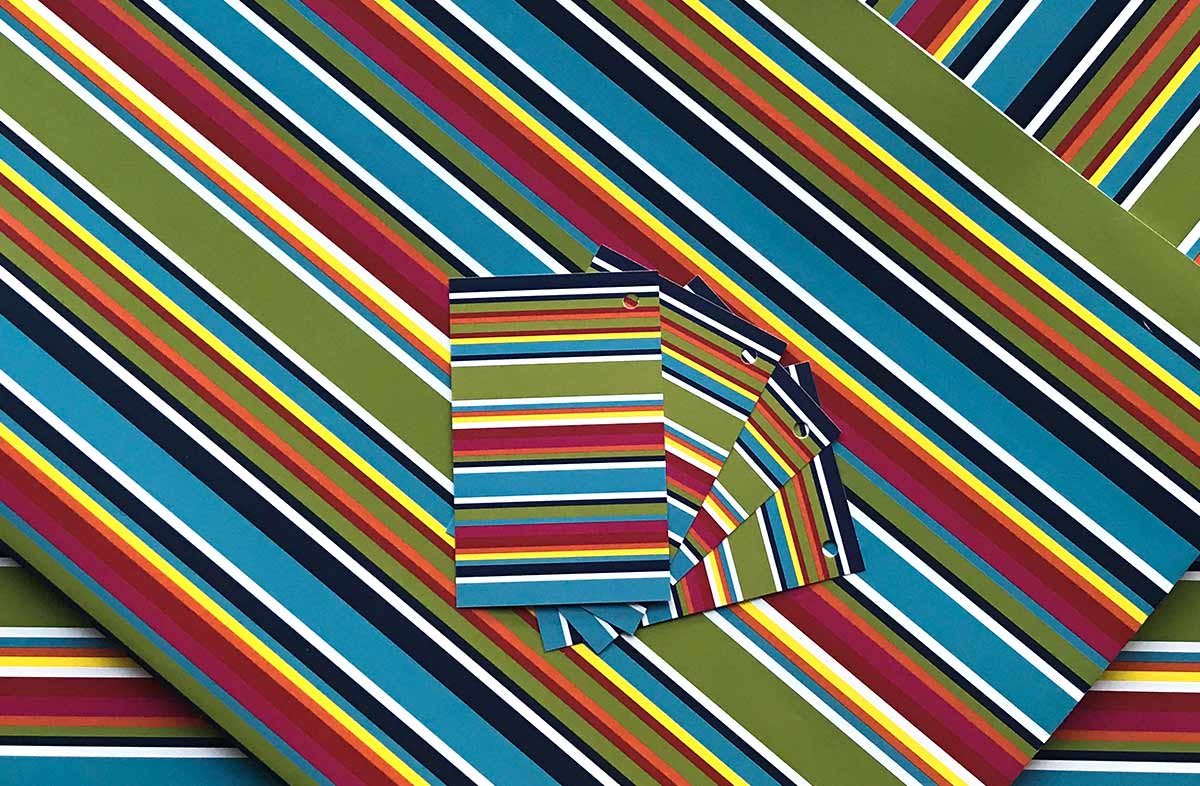 Colourful Striped Wrapping Paper
Exclusive Striped Wrapping Paper from The Stripes Company in colourful bold and beautiful Stripes
Sold in packs of 2 sheets of vibrant stripe high quality gift wrap.
With 4 Matching stripy gift tags + one metre of silver lurex stripe natural cotton string
Strong vibrant and extremely popular, our Climbing stripe colourful rich stripes of blues, green, red, pink, orange, yellow and white stripes in a narrower striped version of our Climbing fabrics
---
Blue, green, red - pink, orange, yellow, white stripes
Colourful Striped Wrapping Paper
Sold in packs of 2 sheets with 4 Tags
Paper - 50cm x 70cm
See our full range of Striped Wrapping Paper
---
---
For how to order and orders outside UK see Ordering
Items now marked PRE-ORDER, order now to secure.
Beach Mattress, Event Stools, Premium Deckchairs, Edwardian Deckchairs available May 2021
Directors Chairs pre-ordered before March 22nd available May, Directors Chairs pre-ordered after 22nd March will be available in June.
Butlers Trays available June 2021
All may be subject to further delays (we hope not!)
More related products for Climbing...