Luxury Beaded Champagne Stripe Bunting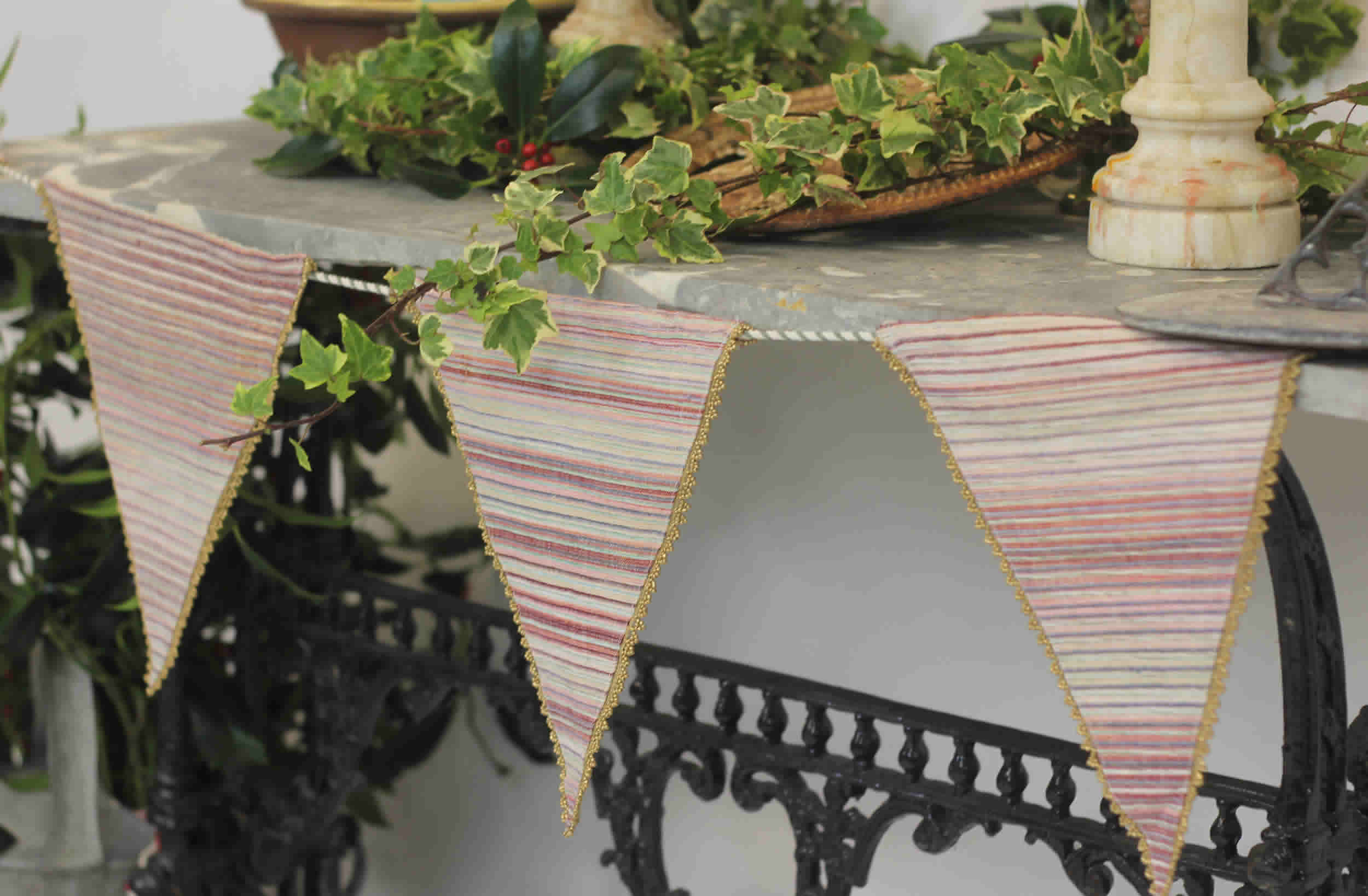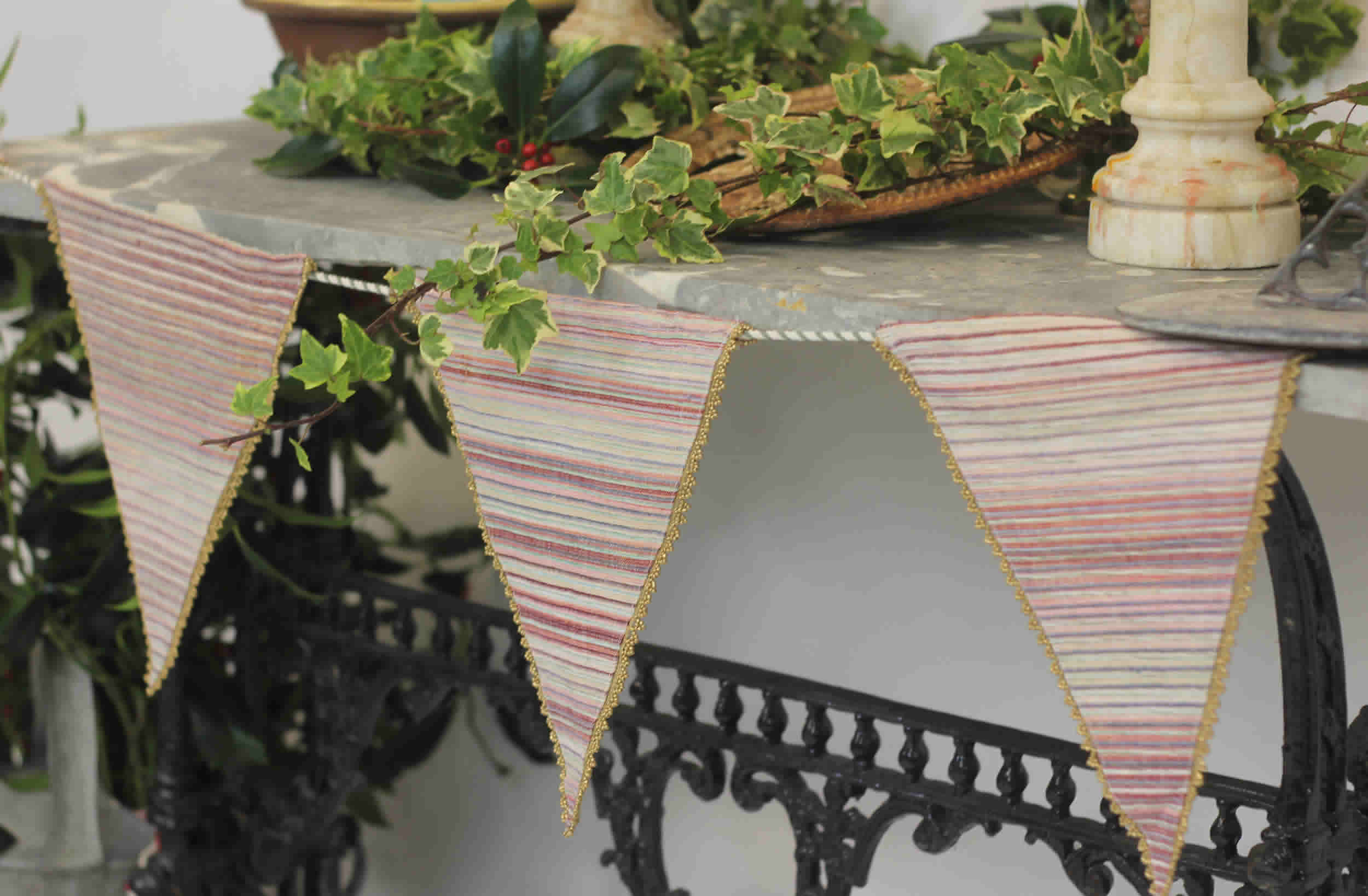 Luxury Beaded Christmas / Wedding Bunting - Champagne Stripe
Perfect for Christmas and Weddings and special occasions our Luxury Beaded Champagne Stripe Bunting has 18 flags with gold lurex thread woven through very fine stripes of champagne, red, green, pink, blue, beige edged in delicate gold braid - gorgeous!.
Comes in 5.5m lengths, 18 flags on muted beige/green/grey rope
Each flag measures 21cm x 27 cm
---
champagne - beige, gold, pink stripes
Luxury Beaded Christmas / Wedding Bunting - Champagne Stripe
100% cotton bunting securely stitched on to rope braid
18 flags, 5.5m total length
---
---
For how to order and orders outside UK see Ordering
Items now marked PRE-ORDER, order now to secure.
Beach Mattress, Event Stools, Premium Deckchairs, Edwardian Deckchairs available May 2021
Directors Chairs pre-ordered before March 22nd available May, Directors Chairs pre-ordered after 22nd March will be available in June.
Butlers Trays available June 2021
All may be subject to further delays (we hope not!)
More related products for Beaded Champagne Stripe...