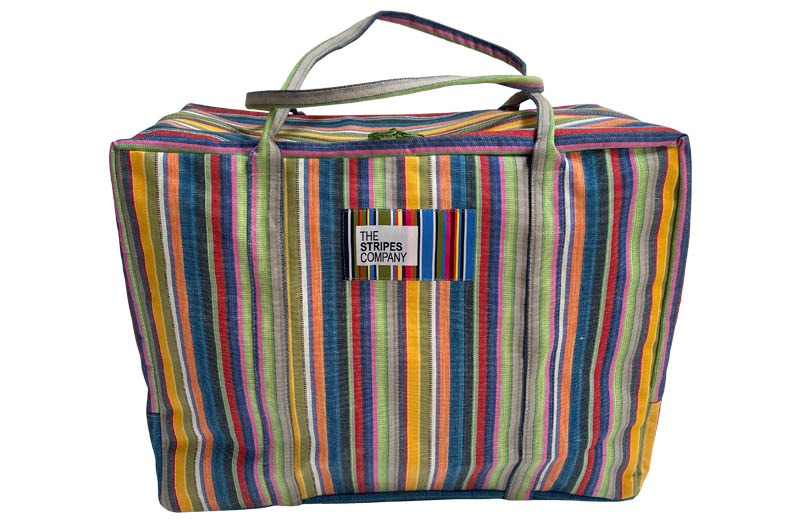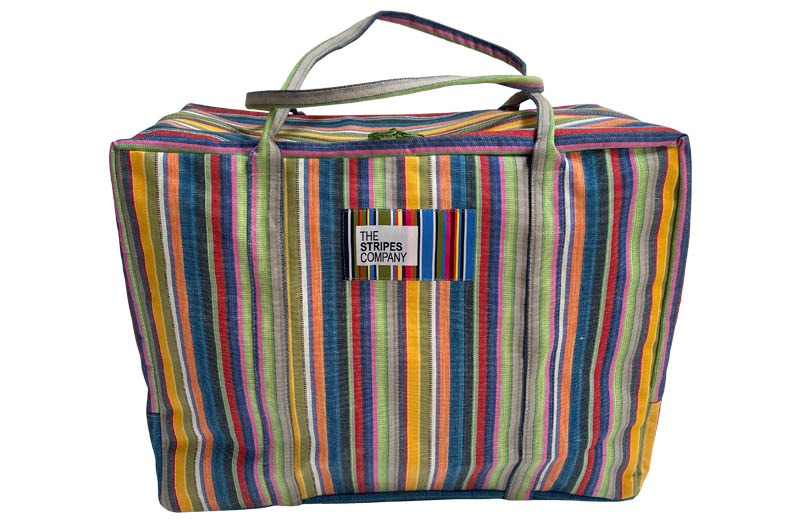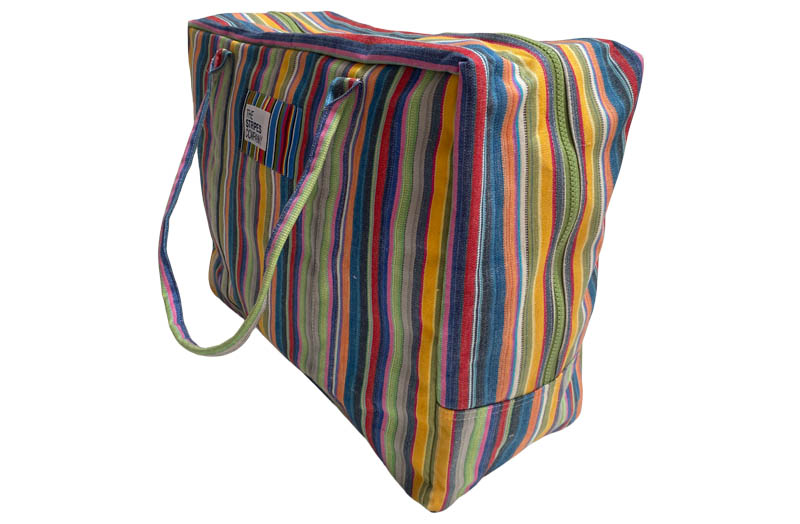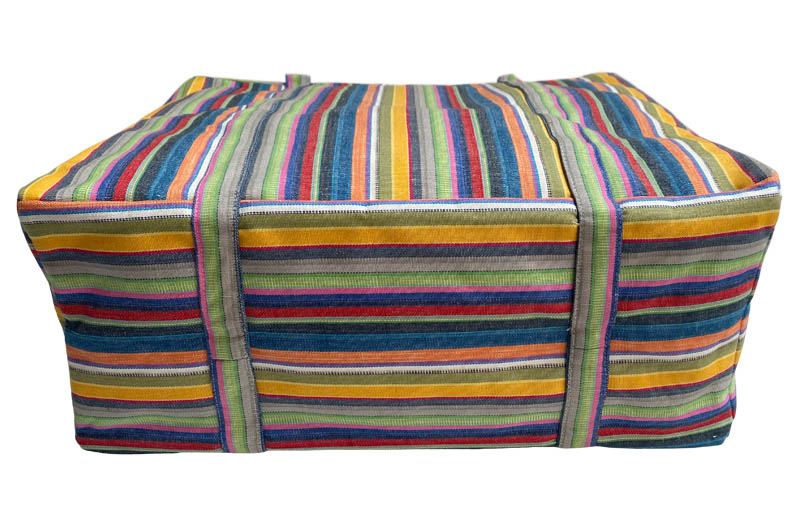 Multi stripes of denim blue, dark and light grey, peach, olive green, yellow, red, green, pink
Soft Case Stripe Travel Bag
Designed with minimalist travel on budget airlines in mind, these soft case travel bags in our glorious stripes are the ideal Hand Luggage size for most airline carriers.
The travel bags have heavy duty double zips for easy access and preventing contents spillage, together with an oilcloth PVC lining and inside pocket, for your important bits, such as travel documents.
Weighing only 600 grams, even when packed they are light to carry as a tote or over the shoulder.
Holding much more than a heavy clunky wheely case and far more practical. Could even be stowed under the seat in front - and you are less likely to lose a stylish bag of many colours.
Multi function bag - useful for the beach/pool or shopping when arriving at your destination or as a gym bag.
They will also pack flat inside hold baggage for use on the return journey for toting purchases back from your travels.
A win-win!
---
denim blue, grey, peach - yellow, olive green, red stripes
Denim Blue, Grey, Peach Soft Case Stripe Travel Bags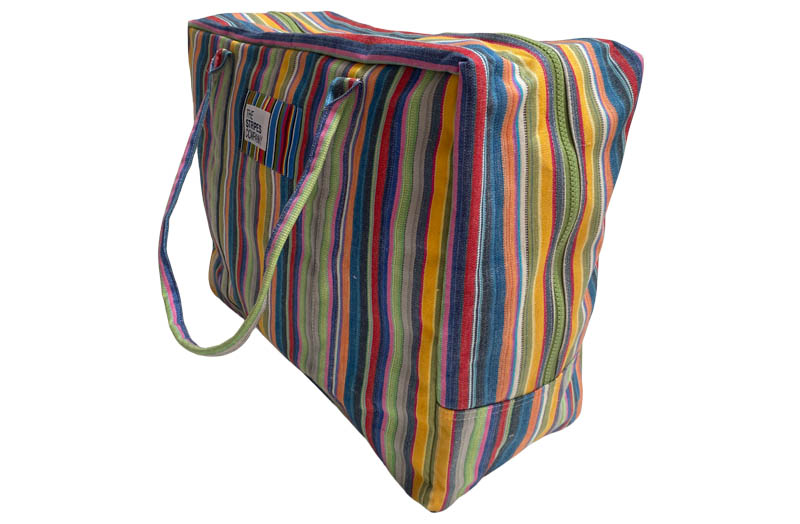 Measurements:
Width 45 cms
Height 33 cms
Depth 20 cms
Handle height 30 cms
Measurements are approximate and may vary slightly.
Weight only 600 grams
---
---
For how to order and orders outside UK see Ordering