Tea Towel Sets-Teal and Red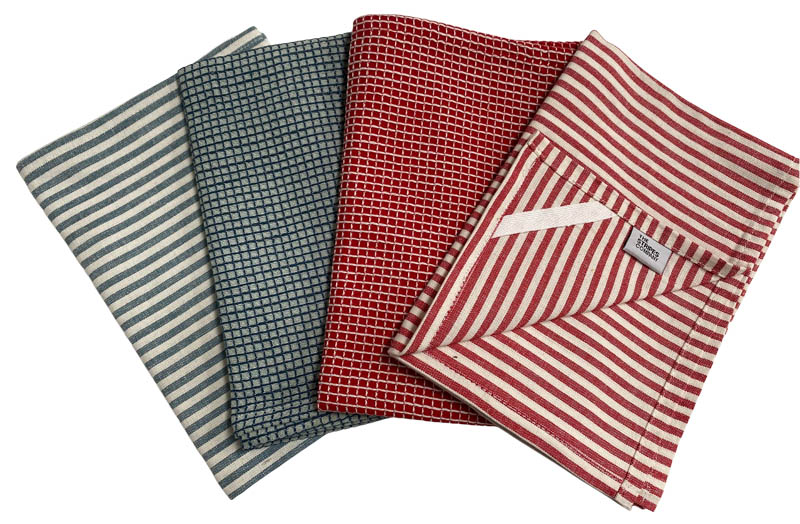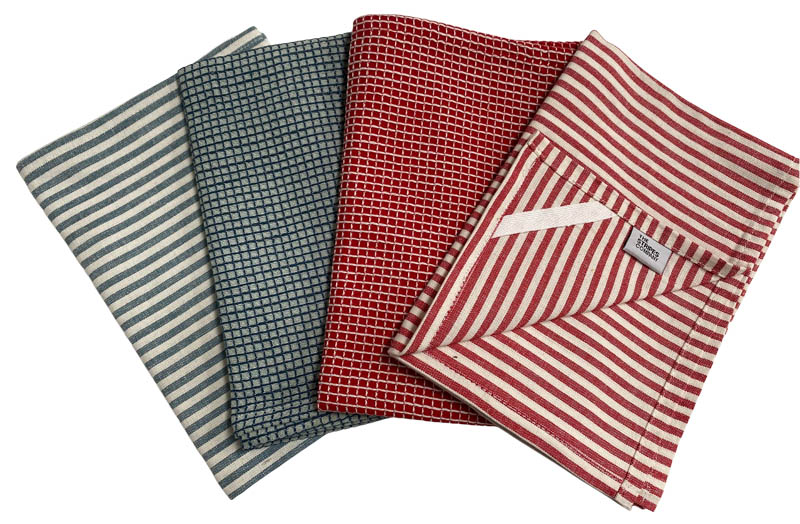 Teal and Red Stripes and Checks Tea Towel Sets
Our fab mix & match sets of co-ordinating tea towels come in packs of four, 1 teal green stripe, 1 teal green check, 1 red stripe, 1 red check, complete with hanging corner tags for your hooks.
Nothing gimicky, and not too loud to frighten the cat - just 100% cotton drying up cloths in soft kitchen colours, practical and washable. You will not find better quality kitchen towels at this price.
---
Teal and Red stripes
Teal and Red Stripe Check Tea Towel Set | Set of 4 Tea Towels
Sets of 3 or 4 Tea Towels (see description)
70cm x 50cm
100% cotton
---
---
For how to order and orders outside UK see Ordering
Items now marked PRE-ORDER, order now to secure.
Beach Mattress, Event Stools, Premium Deckchairs, Edwardian Deckchairs available May 2021
Directors Chairs pre-ordered before March 22nd available May, Directors Chairs pre-ordered after 22nd March will be available in June.
Butlers Trays available June 2021
All may be subject to further delays (we hope not!)
More related products for Teal and Red...