Tea Towel Sets-Shuttlecock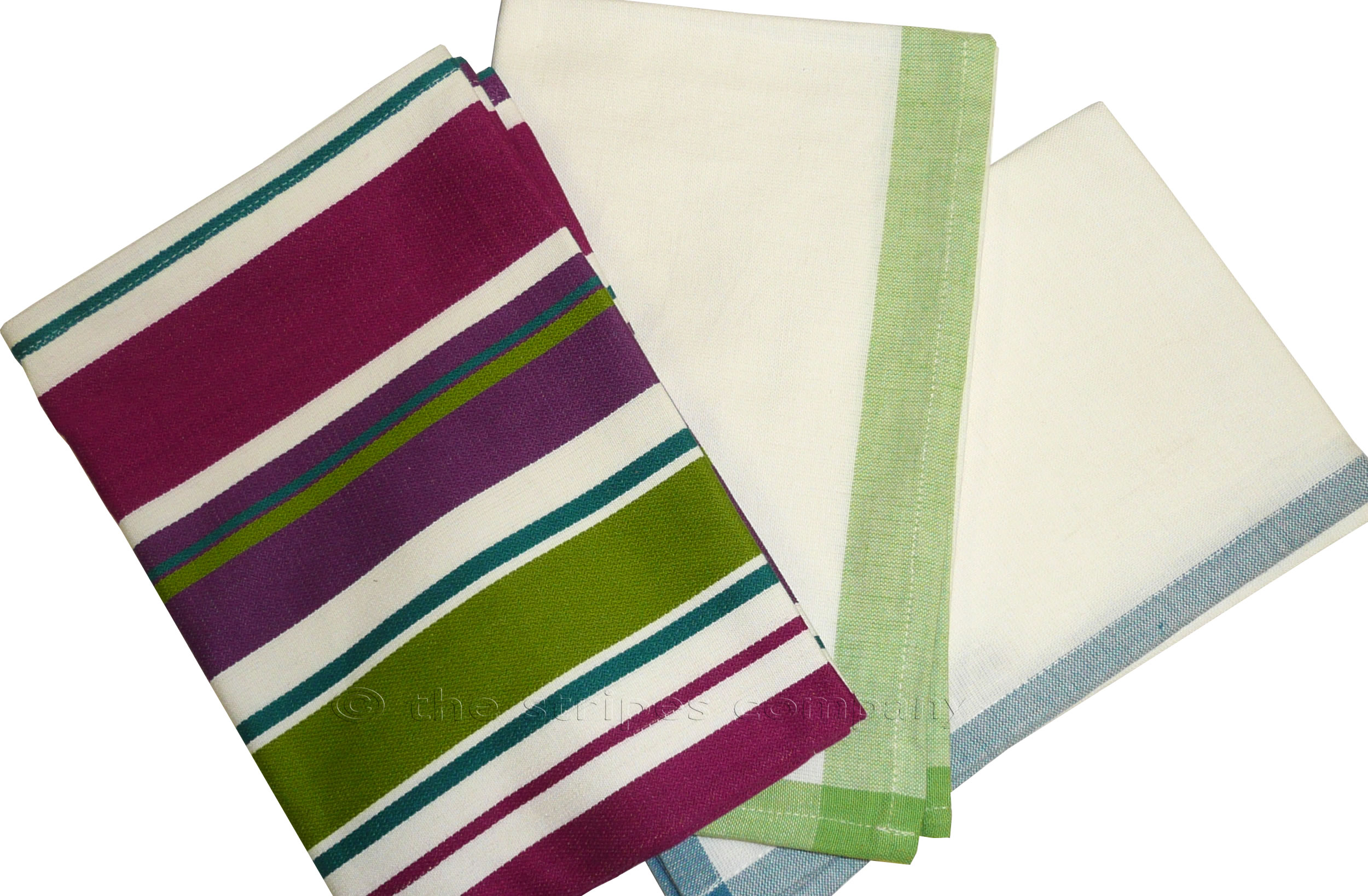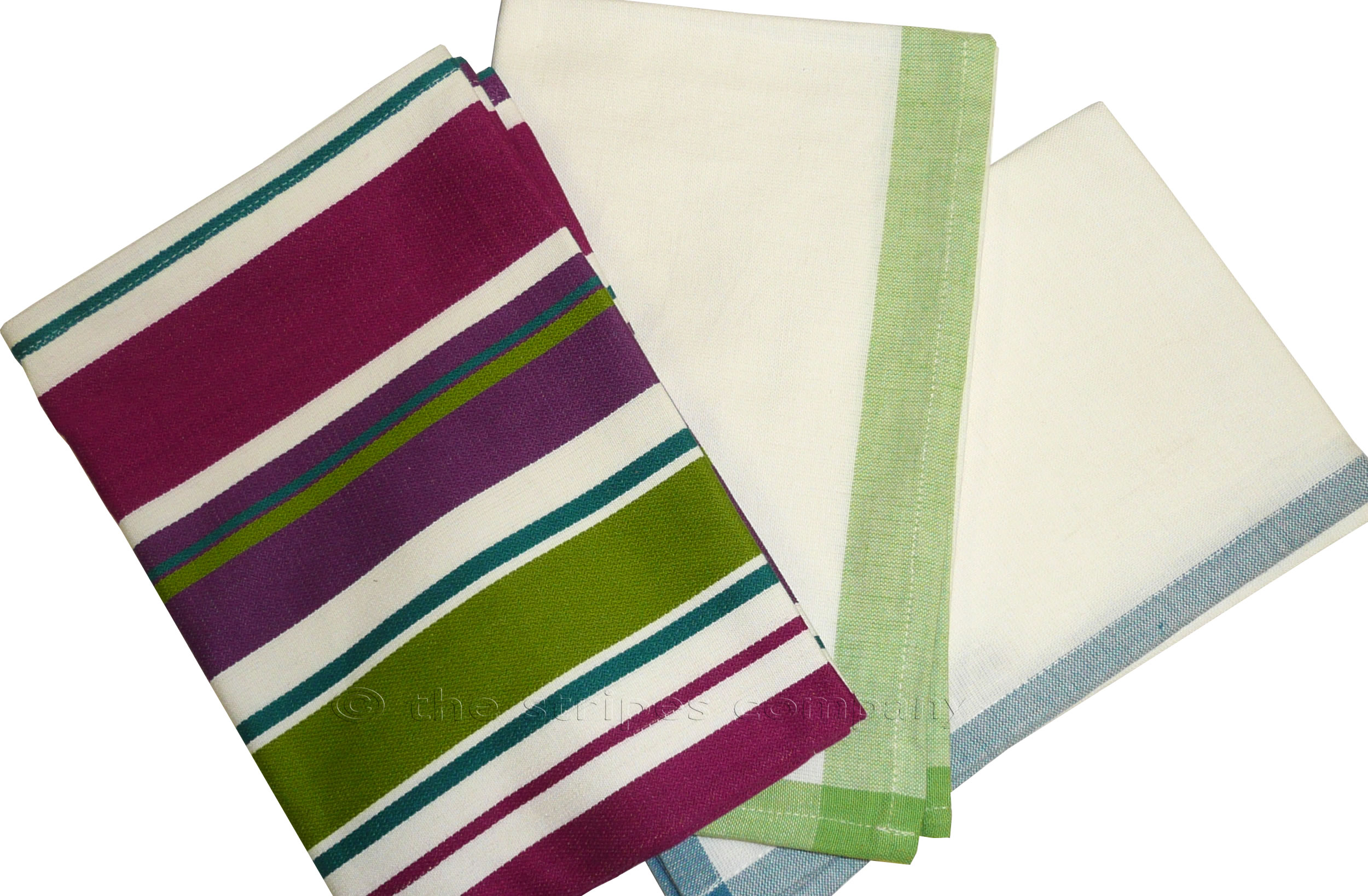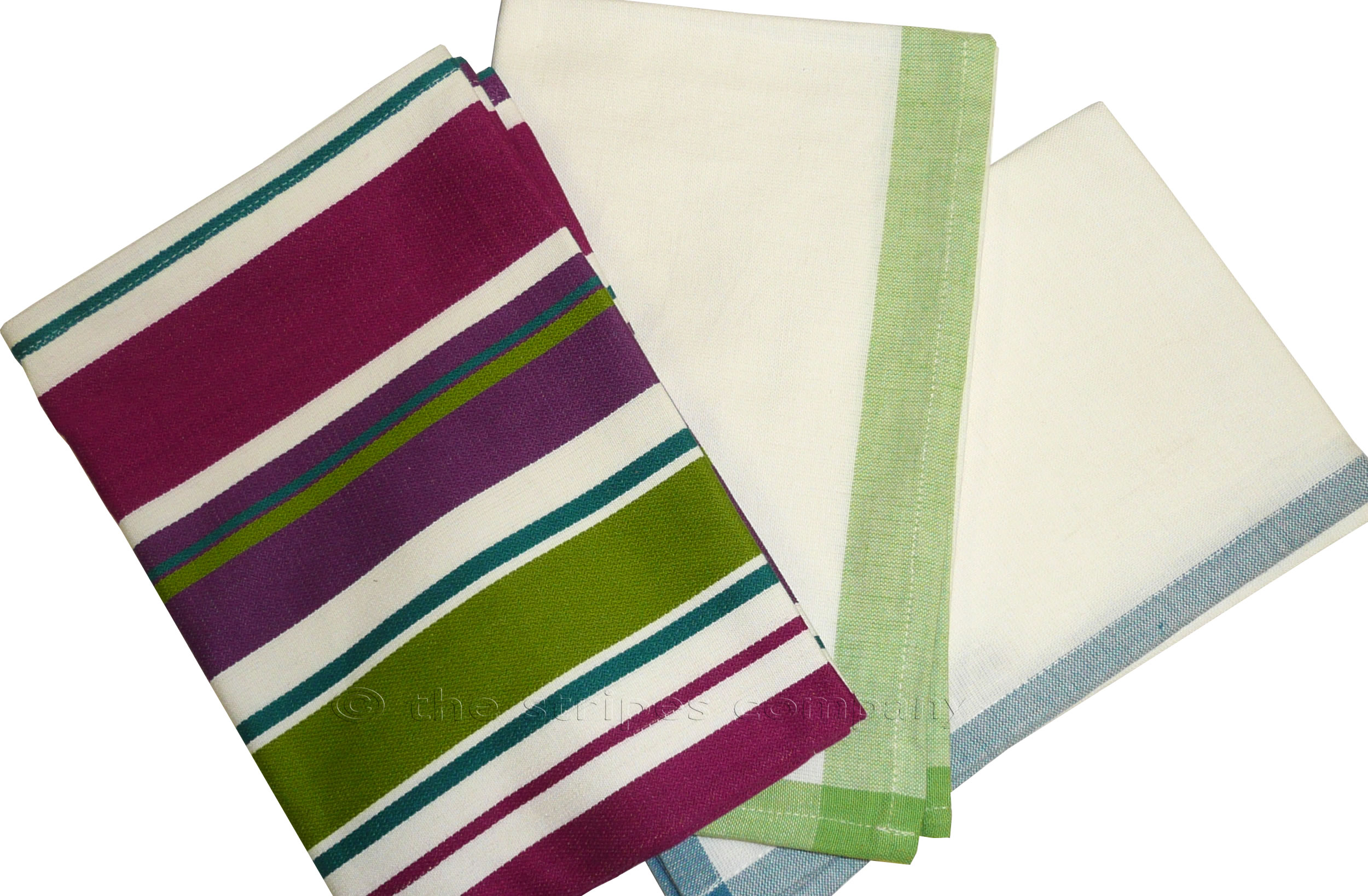 Set of 3 Stripe Tea Towels - Shuttlecock Stripe
One purple, green and white stripe, one white edged in green and 1 white edged in blue teal.
1005 Cotton tea towels with corner tags for hanging up
---
green, plum, white stripes
Set of 3 Stripe Tea Towels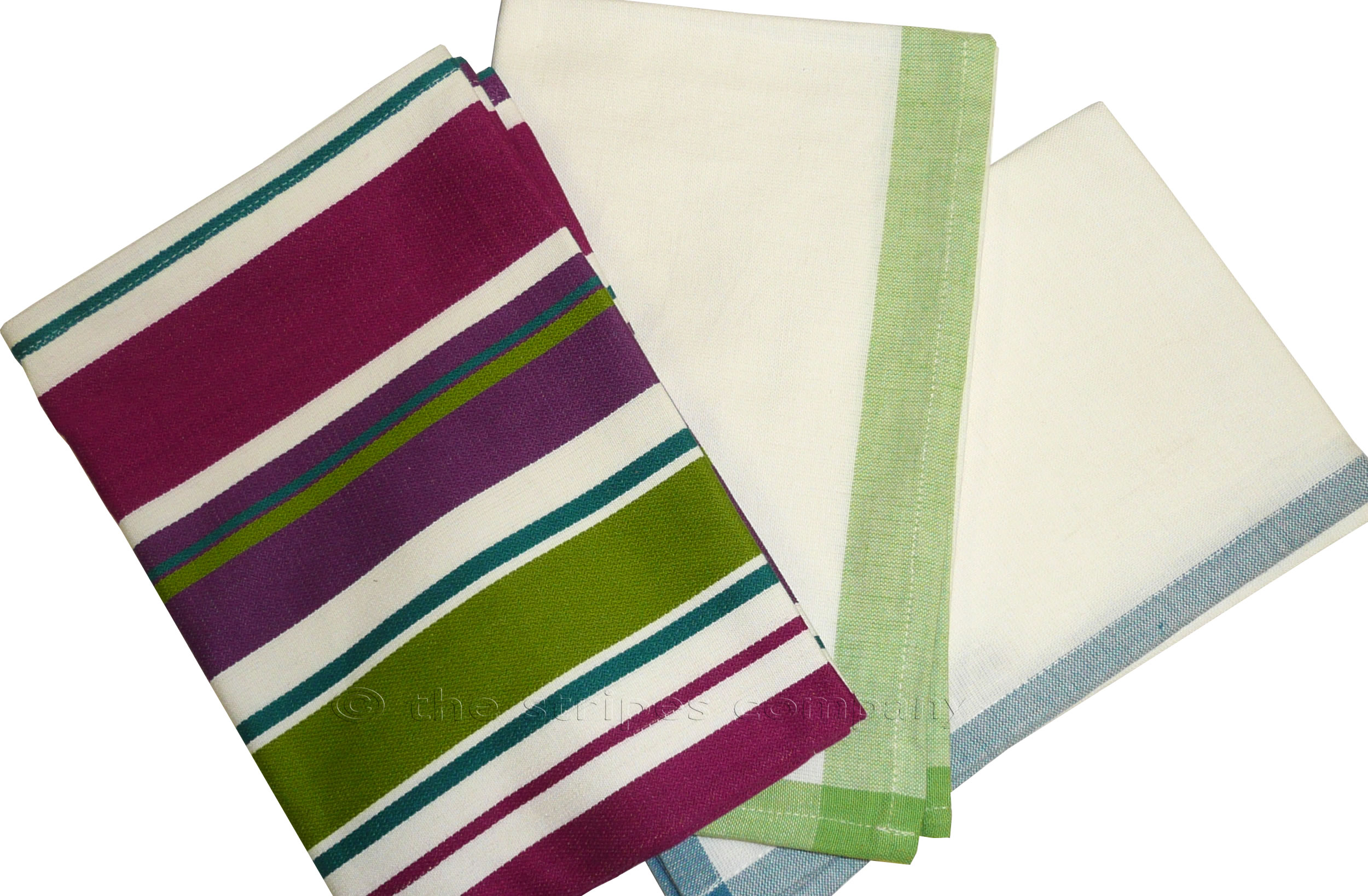 Sets of 3 or 4 Tea Towels (see description)
70cm x 50cm
100% cotton
---
---
For how to order and orders outside UK see Ordering
Items now marked PRE-ORDER, order now to secure.
Beach Mattress, Event Stools, Premium Deckchairs, Edwardian Deckchairs available May 2021
Directors Chairs pre-ordered before March 22nd available May, Directors Chairs pre-ordered after 22nd March will be available in June.
Butlers Trays available June 2021
All may be subject to further delays (we hope not!)
More related products for Shuttlecock...