Vintage Pin Up Girls Bold Silk and Pink Velvet Cushions Small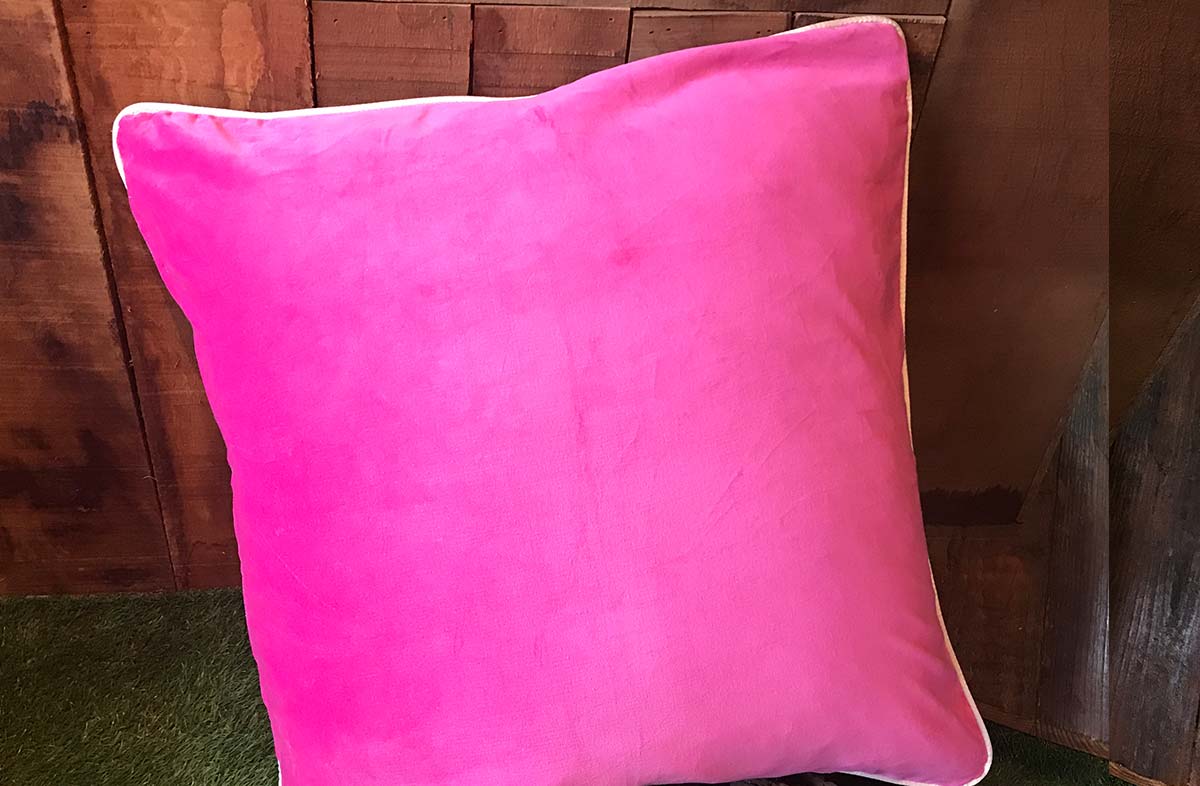 40x40cm Silk and Pink Velvet Cushion with Vintage Pin Up Girls Silk Scarf Design
The inspiration for this design was based on a 1950's idea of Pin Up glamour girls of the period with a tropical background to introduce atmosphere. The design is gorgeous and suitable for a glamorous bedroom or boudoir.
The colours of the silk glow with pinks, purples, greens and blue hues and the piping is white around the edges - our logo is discreetly printed at the foot of the design. The reverse of the cushion is a pink velvet- soft and sumptuous.
We have other designs available in this size and also a larger size with turquoise velvet.
Luxurious Italian silk cushions 40 x40cm with original unique vintage designs on the front and gorgeous colourful velvet on the back, all of which are is exclusive to us.
These cushions are our own exclusive design based on silk scarves which were made specially for us as samples by a top Italian silk factory in Como, Italy who specialise in making scarves and clothing for the world's top leading brands.
They are then stitched by ourselves by hand using one of our 100% cotton velvets in a co-ordinating colour to complement the glowing colours of the silk. Our velvet is incredibly soft and sumptuous - ideal for making cushions and soft furnishings.
---
stripes
Vintage Pin Up Girls Bold Silk and Pink Velvet Cushions Small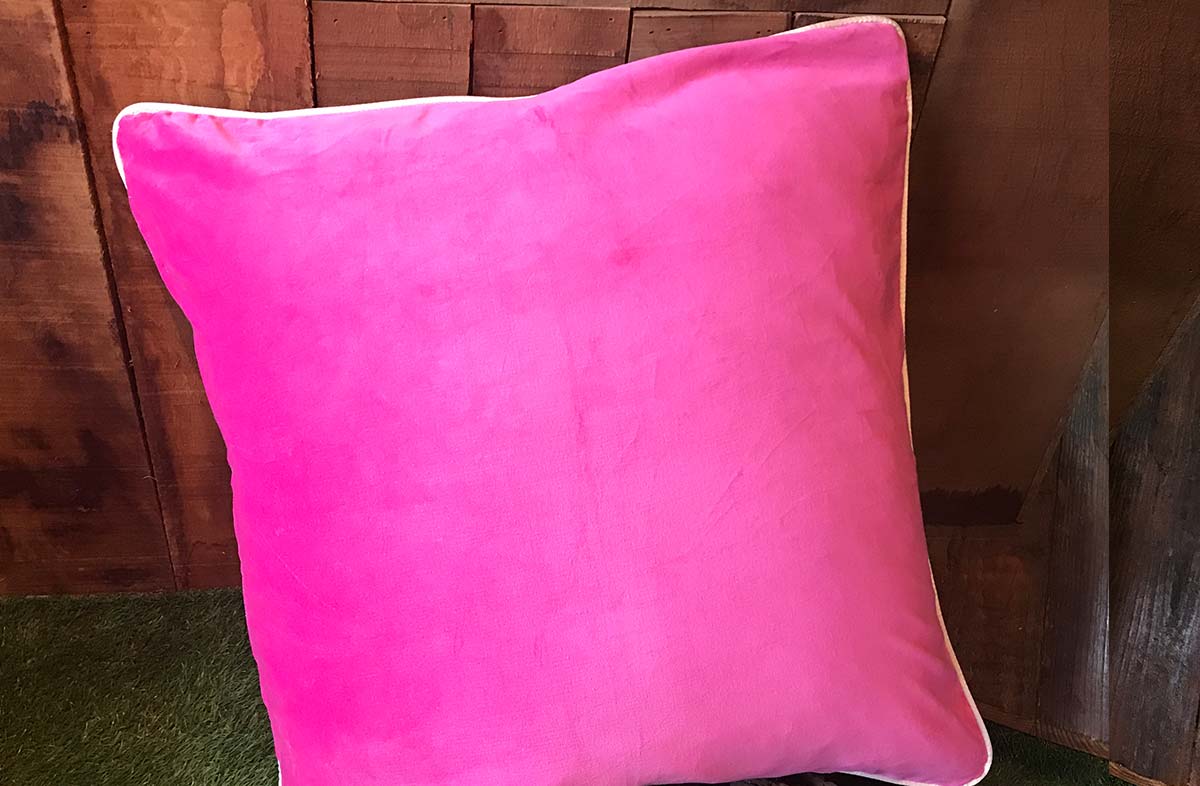 40 x 40cm size cushion cover with a zip on the bottom edge of the design
We recommend that this luxury silk cover is dry cleaned when needed.
---
---
For how to order and orders outside UK see Ordering
Items now marked PRE-ORDER, order now to secure.
Beach Mattress, Event Stools, Premium Deckchairs, Edwardian Deckchairs available May 2021
Directors Chairs pre-ordered before March 22nd available May, Directors Chairs pre-ordered after 22nd March will be available in June.
Butlers Trays available June 2021
All may be subject to further delays (we hope not!)