Striped Silk Red Velvet Cushions Small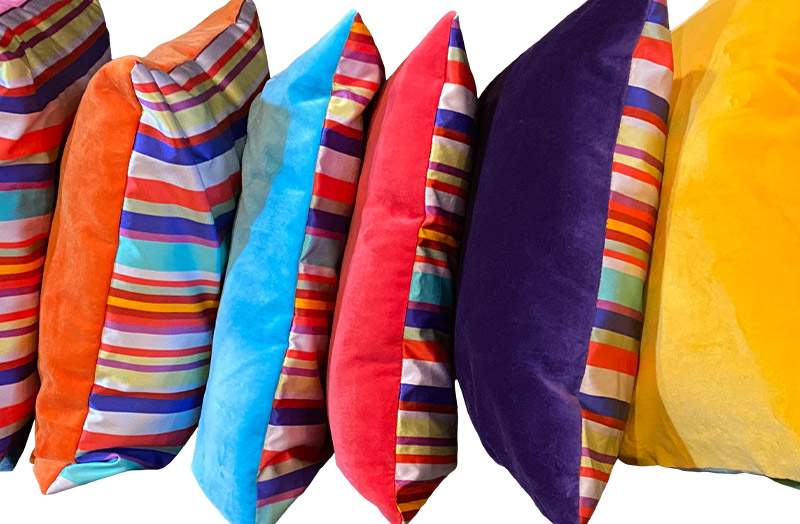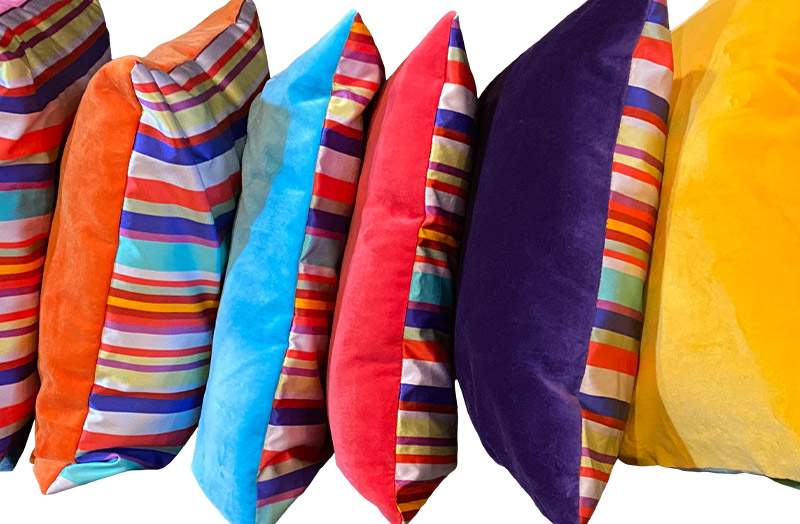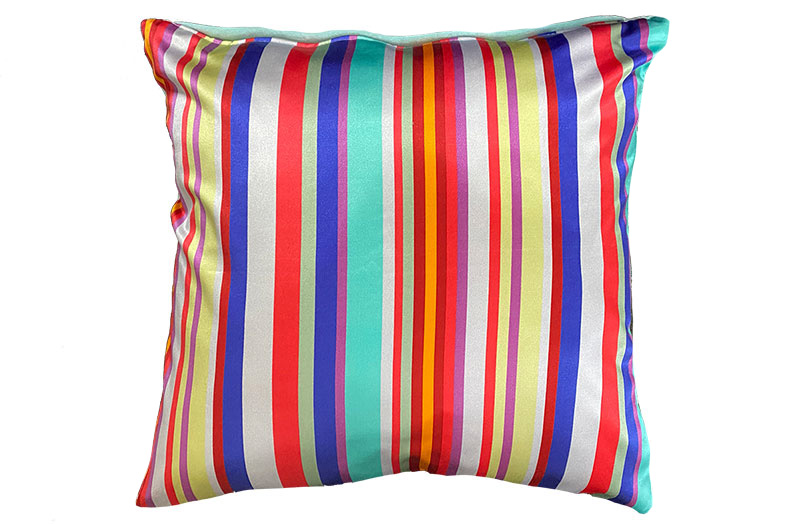 Striped Silk Coral Red Velvet Cushion Small
40x40cm Striped Silk and Red Velvet Cushions
Our Quickstep Stripe in Silk on one side and gorgeous Coral Red velvet on the other, exclusive to The Stripes Company.
These cushions are our own exclusive design using silk with turquoise, red, royal blue, pale yellow, orange, purple, pale green and aqua stripes.
They are then stitched in house using our 100% soft red cotton velvet which complements the colours of the silk stripes.
Our velvet is incredibly soft and sumptuous - ideal for making cushions and soft furnishings.
Striped Silk and Red Velvet Cushion 40x40cm exclusive silk design with turquoise, red, royal blue stripes on one side, Aqua velvet on the other.
---
coral red stripes
Striped Silk Red Velvet Cushion Small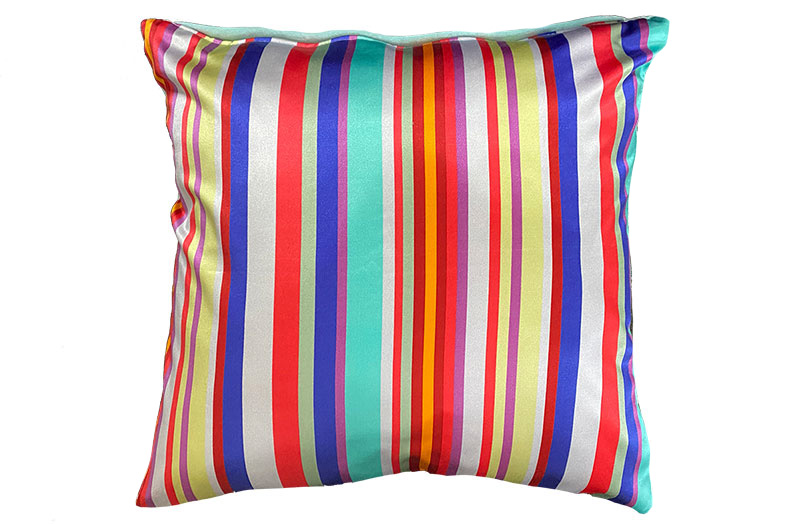 40 x 40cm size cushion cover with a zip on the bottom edge of the design
We recommend that this luxury silk cover is dry cleaned when needed.
---
---
For how to order and orders outside UK see Ordering
Items now marked PRE-ORDER, order now to secure.
Beach Mattress, Event Stools, Premium Deckchairs, Edwardian Deckchairs available May 2021
Directors Chairs pre-ordered before March 22nd available May, Directors Chairs pre-ordered after 22nd March will be available in June.
Butlers Trays available June 2021
All may be subject to further delays (we hope not!)
More related products for Coral Red...