Seat Pads Piped - Slalom Blue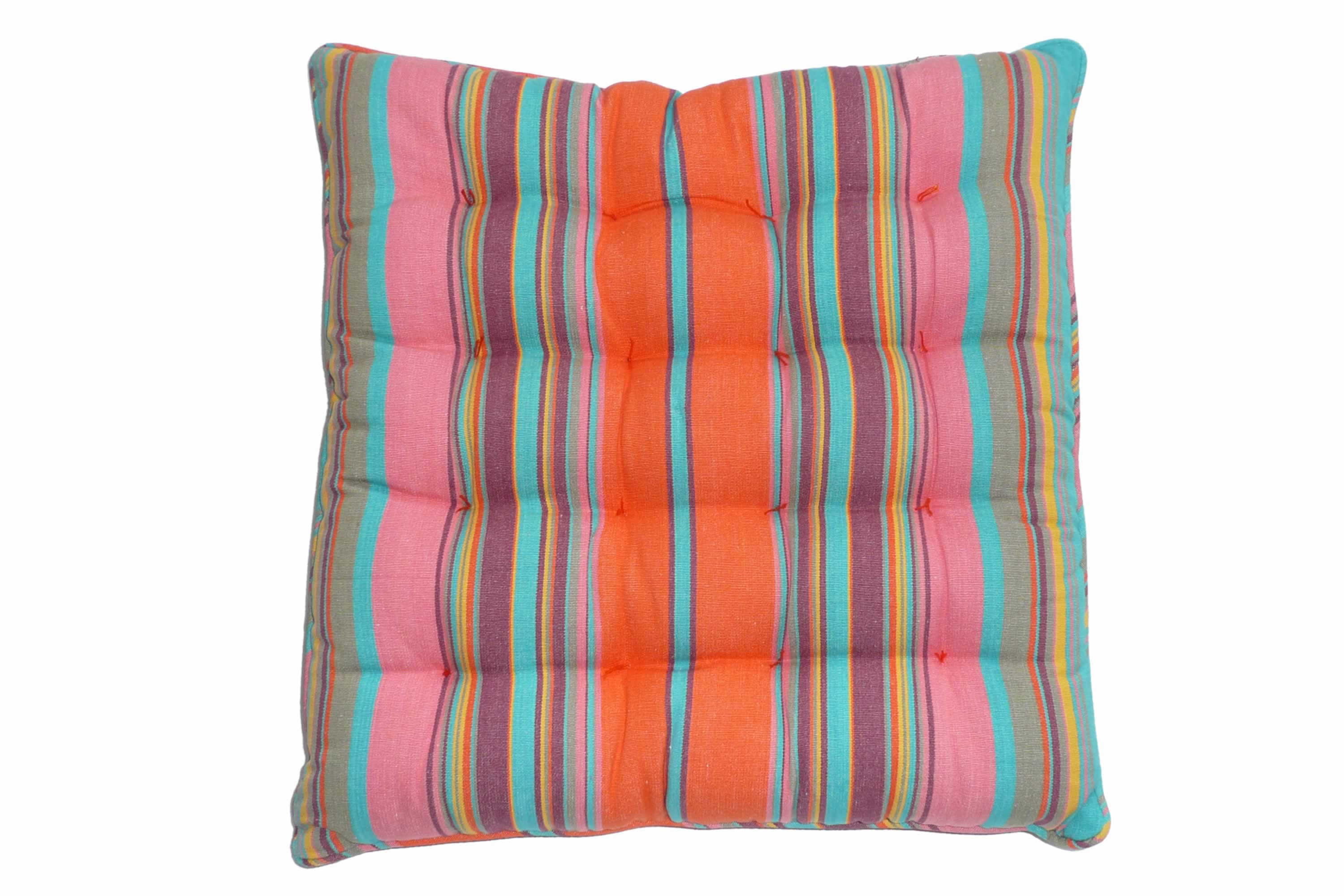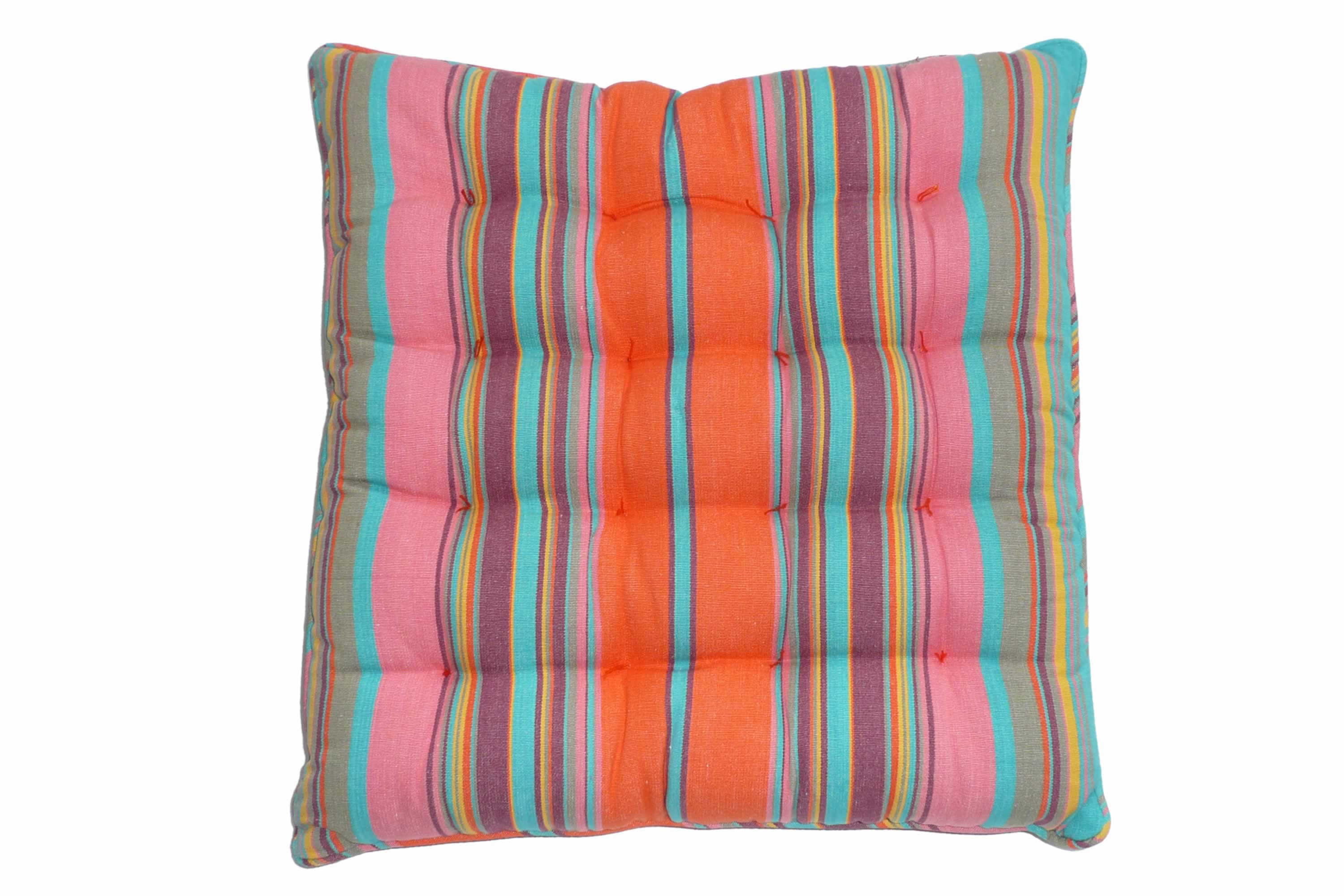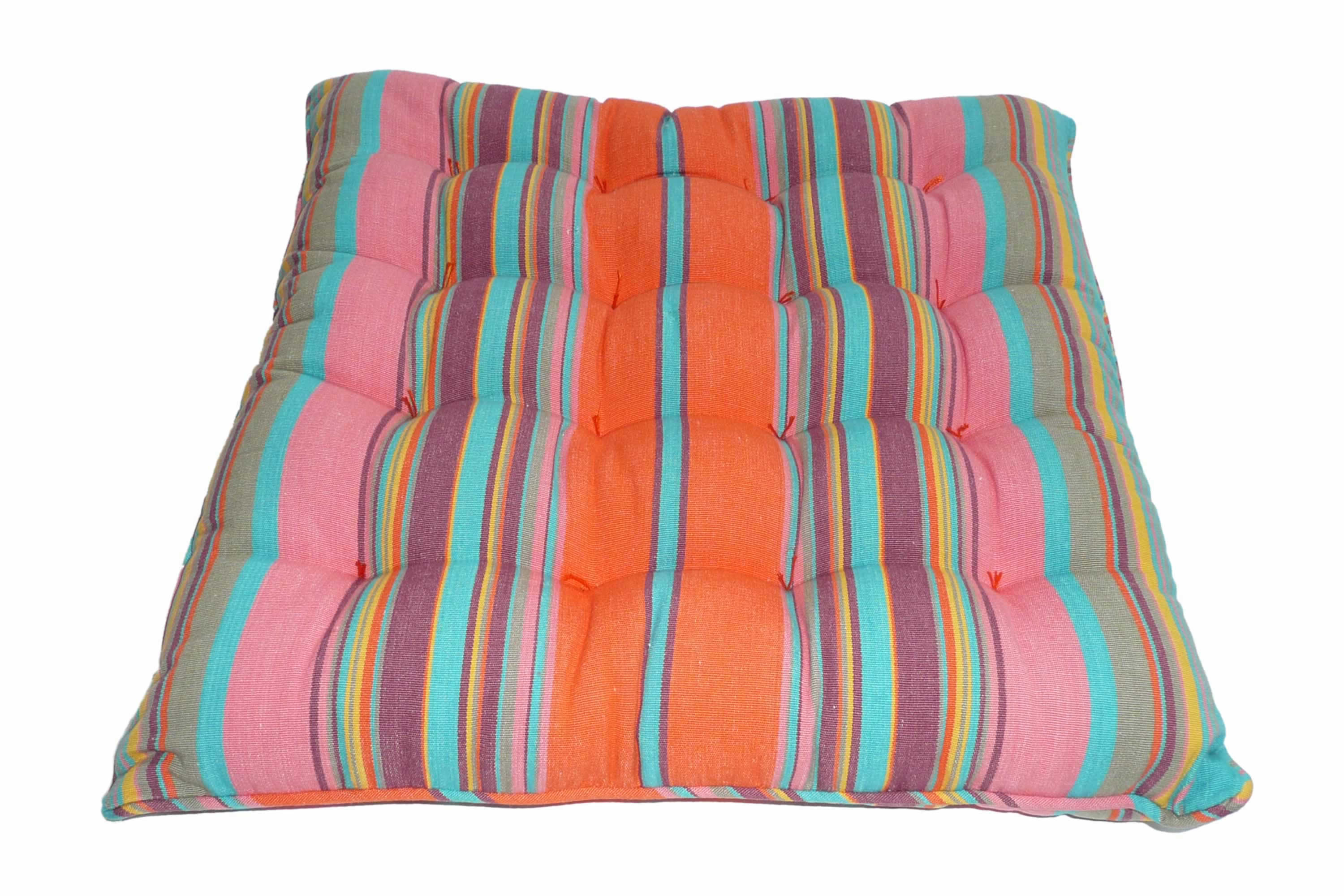 Turquoise and Coral Piped Seat Pads.
These lovely piped seat pads are ideal for kitchen, conservatory or garden chairs.
are piped all around the edge and have 16 knots. Stripes may vary from those shown depending on where the pattern was cut on the fabric.
Traditionally vibrant stripes with turquoise, coral, salmon pink, beige, burgundy and yellow.
---
turquoise, salmon pink, tangerine - beige, burgundy, apricot, yellow stripes
Striped Seat Pads with Piping Coral, Turquoise Blue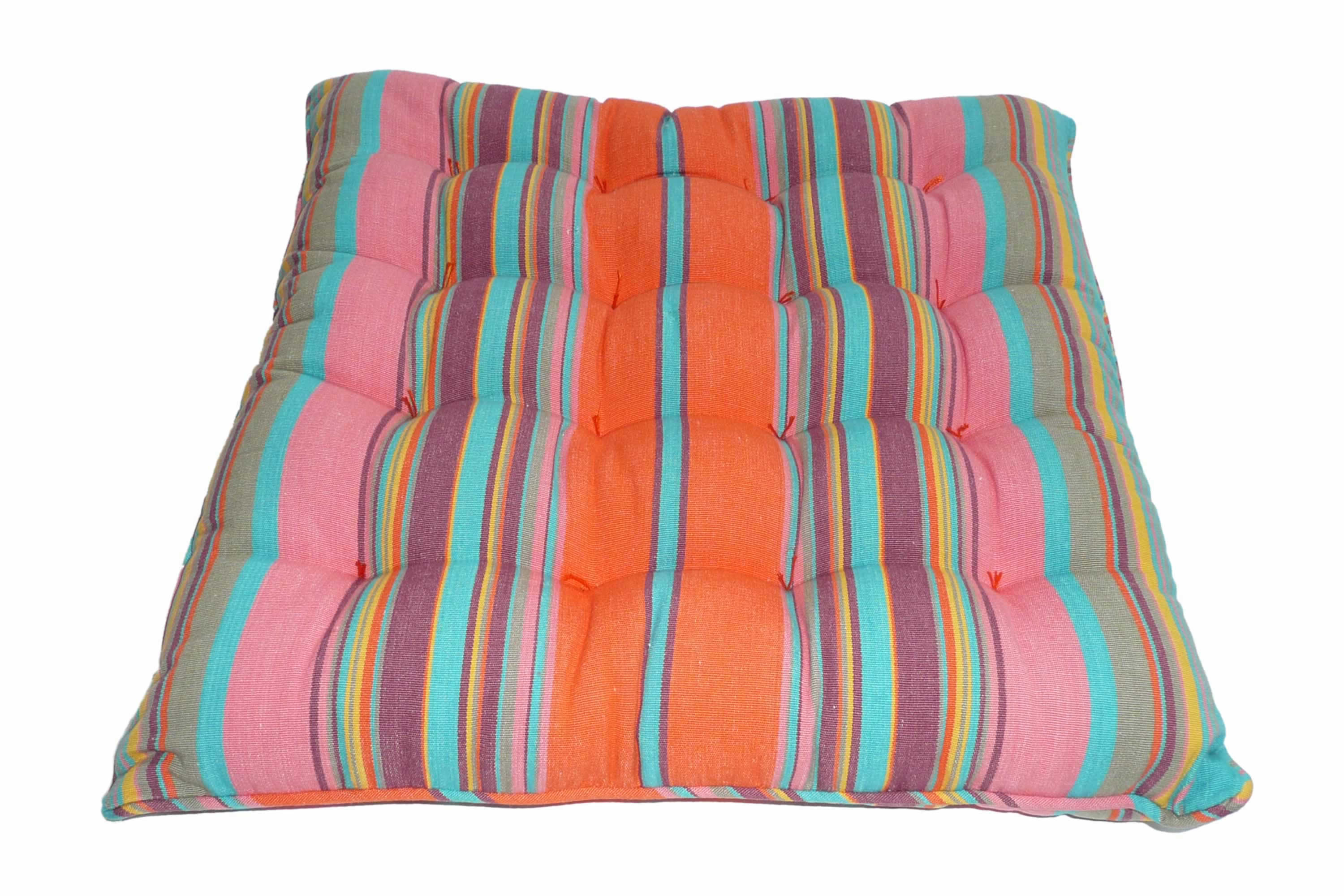 100% cotton
Measure: 40 cms x 40 cms seam to seam across the cushion.
Approx 7cm deep
They are NOT waterproof and should NOT be left outside.
---
---
For how to order and orders outside UK see Ordering