Premium Deck Chairs-Ping Pong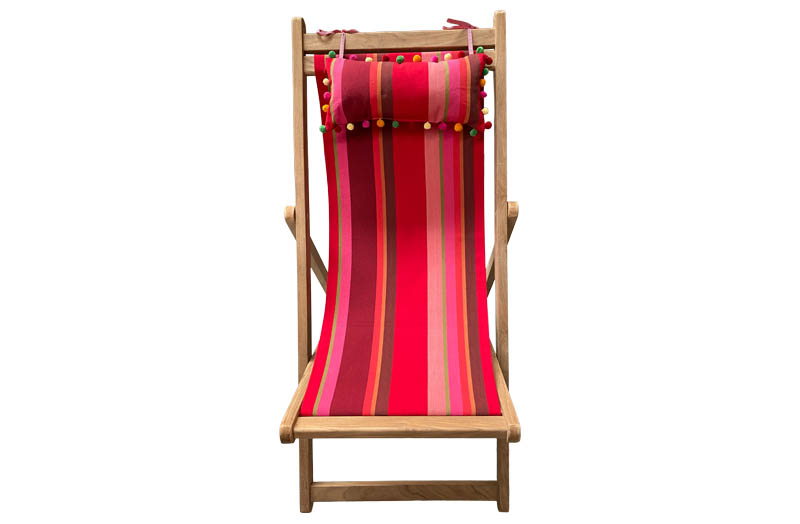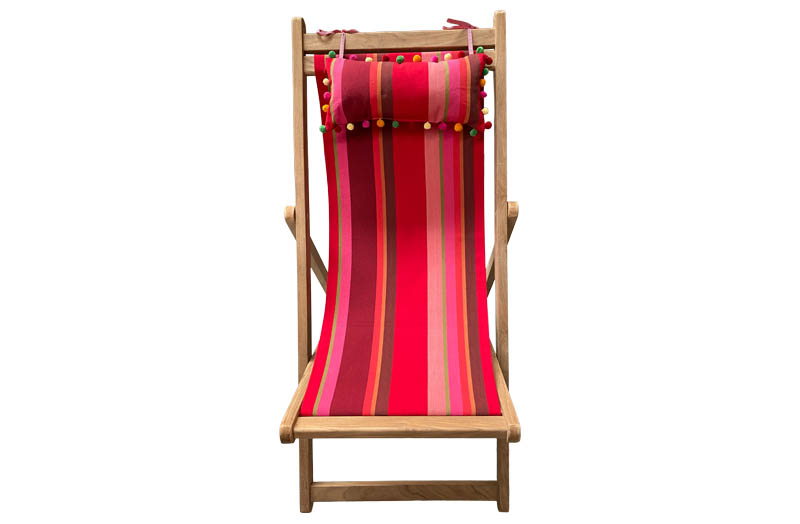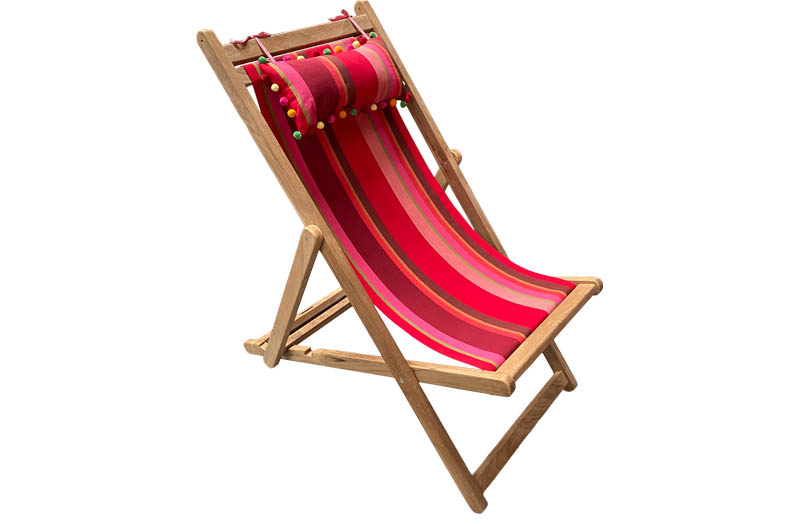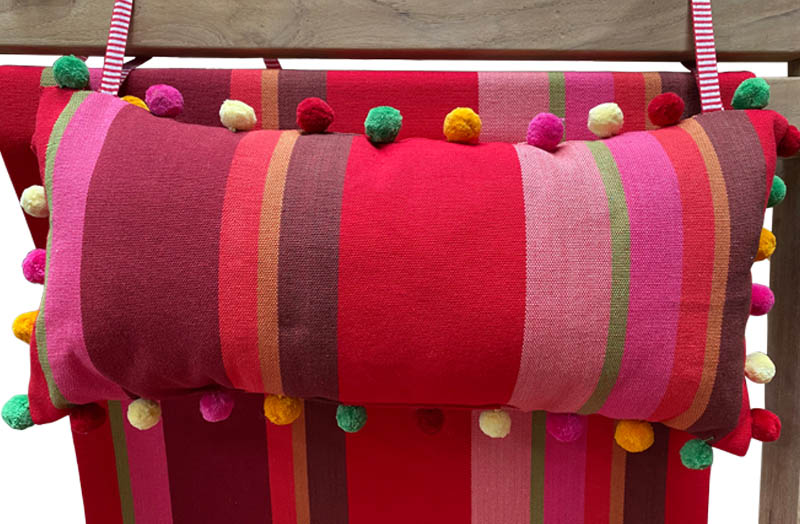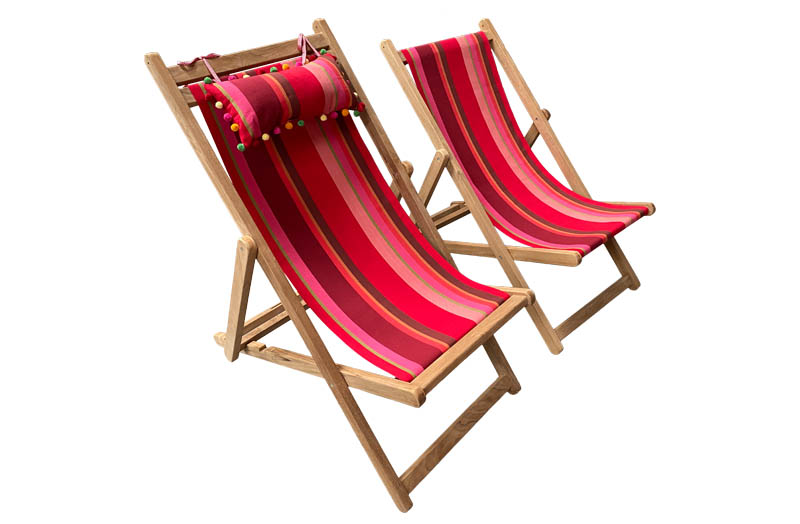 Our latest premium deckchair model with removable Sling in reds, pinks, green - stripes with different shades of red and pink, burgundy, coral, caramel, brown, salmon pink and lime green.
All our premium Teak Deck Chairs are made from grade A Teak to a design exclusive to the Stripes Company.
Each teak chair frame is covered to order in striking red striped deck chair canvas with a stitched sling on a removable dowelling rod so they are easily changed.
For Deck Chairs with Canopy and Footstool - see Edwardian Deckchairs
For our Original Deck Chairs with fixed sling - see Deckchairs
Premium Teak Deck Chairs make wonderful Gifts
Headrest available to buy seperately
---
reds, pinks, green - red undertones stripes
Ordering instructions
Limited New Stock Now Here
More Deckchairs arriving Spring 2022 - if you would like to be notified of their arrival please Contact Us
Red and Pink Striped Deck Chairs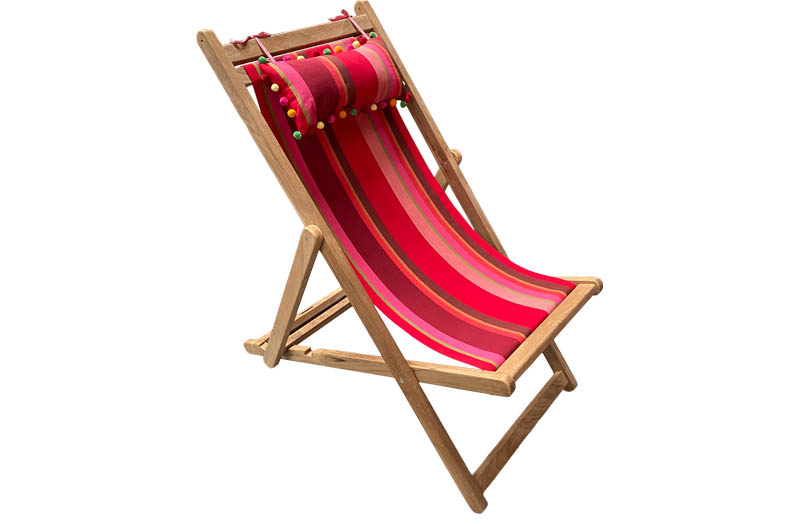 Deckchairs make wonderful Gifts
Add a matching Deckchair Headrest Cushion
Please note - we cover the ready made premium deckchair frames specially for you in any colour option of deckchair canvas, order as shown on each page.
Frame made from Hardwood Grade A Teak, a lovely warm honey colour.
Size folded 138cms x 60 cms
Premium Deckchairs can take up to 7 - 14 working days from ordering as we make the removable slings to order.
If you require them sooner please add Express Delivery to your basket and we will expedite them - this is not a next day service but 5-6 working days.
For other colour options see all our Premium Deck Chairs
We have a full range of Deck Chairs including Double Deckchairs, Original style Deckchairs and Edwardian Deckchairs
---
Request a Sample Swatch
Swatch Deckchair Canvas 45cm-Ping Pong
---
For how to order and orders outside UK see Ordering
Customers also bought these items in Ping Pong...