Outdoor Striped Fabrics-Agora Abaco Botanic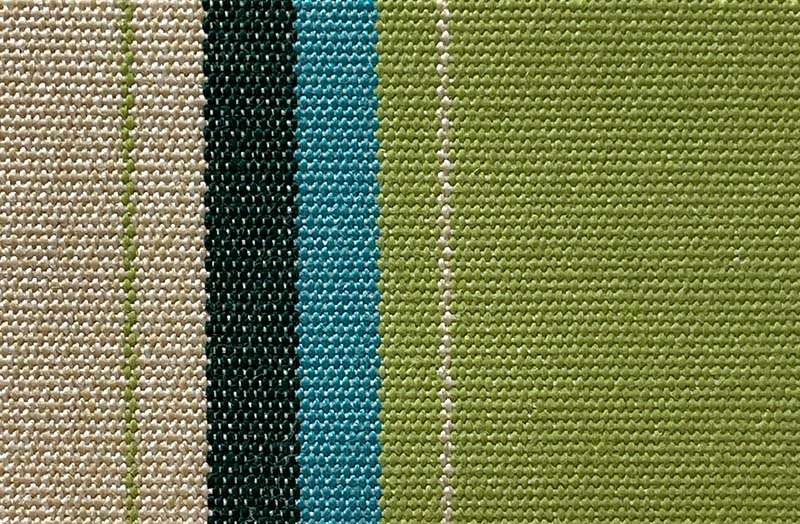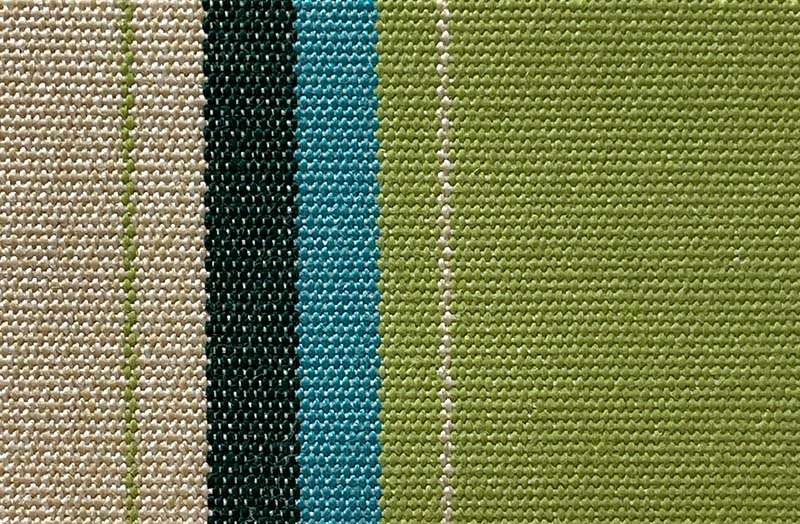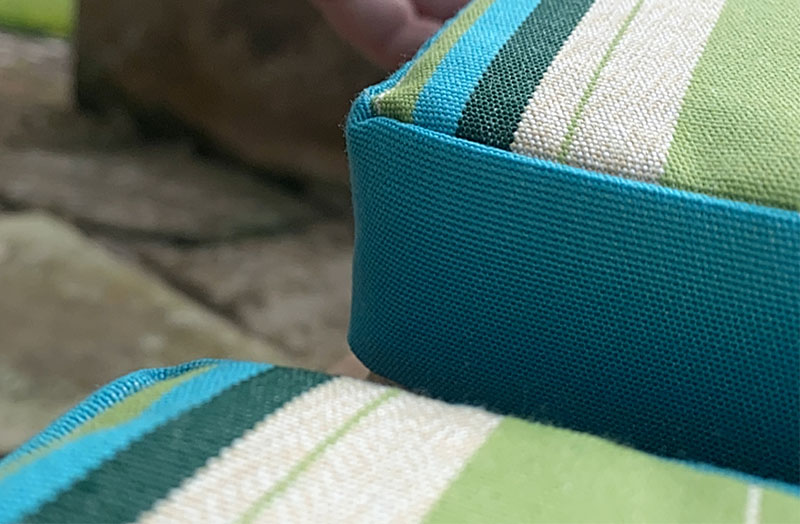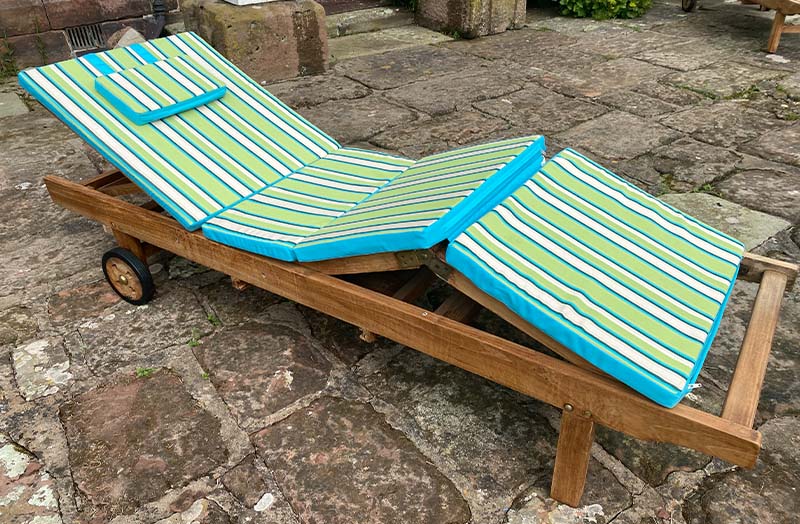 Outdoor Striped Fabric - Water, Stain, UV & Mildew Resistant Fabric
Lime green and beige wide stripes, thinner dark green and turquoise stripes with narrow beige and lime green accents.
Agora 100% Solution Dyed Acrylic Fabrics - Abaco Botanic
Pattern repeat 15cms
This 160cm wide fabric is water resistant, stain resistant, mould resistant, fade resistant, gives uv protection, uv resistant, easy to clean, disinfectable, soft, with excellent colour fastness and exceptional behaviour in outdoor conditions and in the prescence of micro organisms.
Suitable for outdoor seating, cushions, deckchairs, directors chairs, curtains, blinds, for use on boats and commercial use
Images show sun lounger cushions made with this fabric, agora abaco botanic on top, with sides and reverse made in Agora Liso Turkis
---
Lime Green, beige, dark green - turquoise stripes
Lime Green, Beige, Dark Green Outdoor Striped Fabric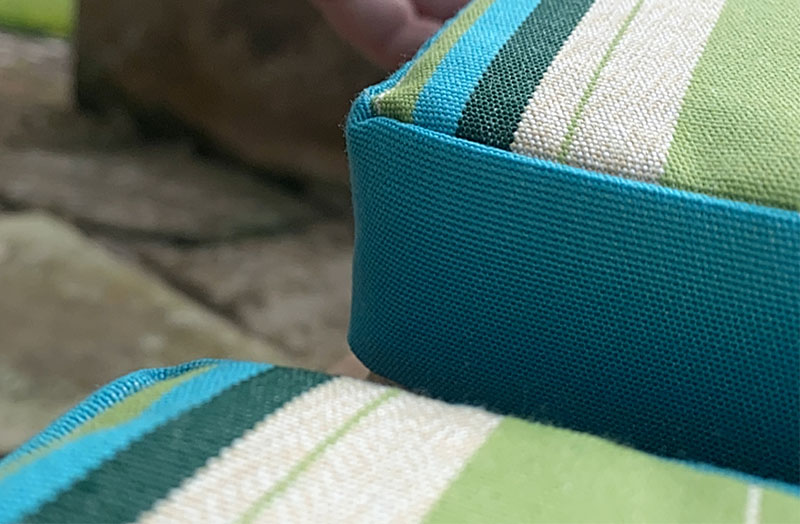 100% Solution Dyed Acrylic
160cm wide
260g/m2
Water Repellent
Stain Resistant
Mould resistant
UV protect
UV resistant
Easy to clean
Disinfectable
Soft
Excellent colour fastness and exceptional behaviour in outdoor conditions and in the prescence of micro organisms
Care: wash at 30C, cool
Pattern repeats: Lines range=10cm, Abaco range=15cm
Suitable for:

PLEASE NOTE WATER RESISTANT DOES NOT MEAN WATERPROOF
Water resistant fabrics shed off water, however should your covers be exposed to excessive rain, the water can penetrate through the fabric and the seams. Cushions upholstered in Agora Water Resistant Fabric should not be left outside 24/7 for 365 days of the year, especially in the damp UK conditions.
We advise drying quickly if left outside in a heavy shower, shake vigorously or lean straight to allow beaded water to shed off the fabric, unzip and remove covers where appropriate.
If fabric or cushions remain damp, mould growth may occur so it is imperative that fabrics and cushions should be dried speedily if ingress occurs and should be stored indoors during the winter months and when not in use.
Agora fabric may be washed at 40 degrees and line or air dried - do not tumble dry
---
Request a Sample Swatch
Swatch Outdoor Striped Fabrics-Agora Abaco Botanic
---
For how to order and orders outside UK see Ordering
Customers also bought these items in Agora Abaco Botanic...