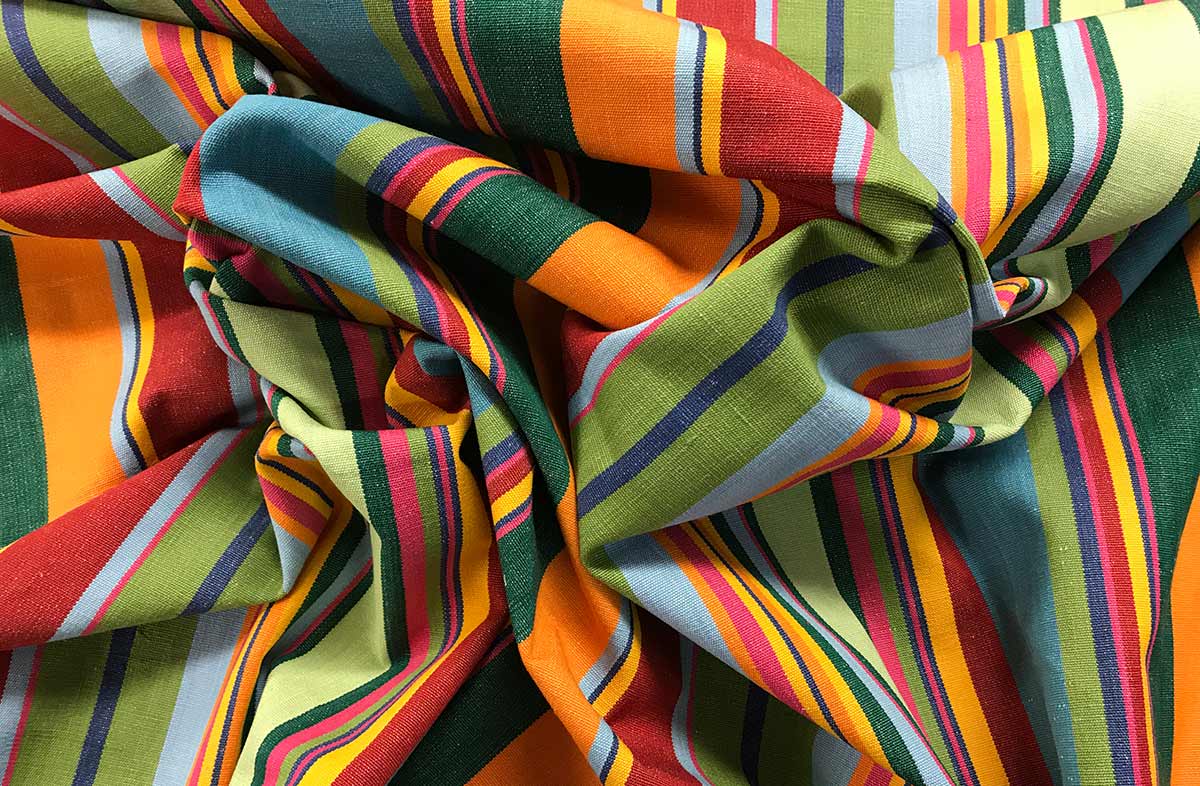 Striped Oilcloth Fabric - Wipeable, Water Resistant Fabric in lovely stripes of bottle green to pale green, light blue to petrol blue, red and orange stripes.
The wipeable oilcloth coating is a matte hard-wearing PVC finish which wipes clean easily and accepts heavier duty spillage than our water repellant fabric. May be cut to size and easily sewn.
Perfect for tablecloths, mats, runners, bags and aprons.

Please note: Oilcloth Fabric will be sent out folded - unless specifically requested to be rolled on a tube.
142 cms wide unless stated otherwise on individual fabrics
---
bottle green, blues, red - pale green, orange, yellow stripes
Green Red Striped Oilcloth Fabric | Wipeable Stripe Fabrics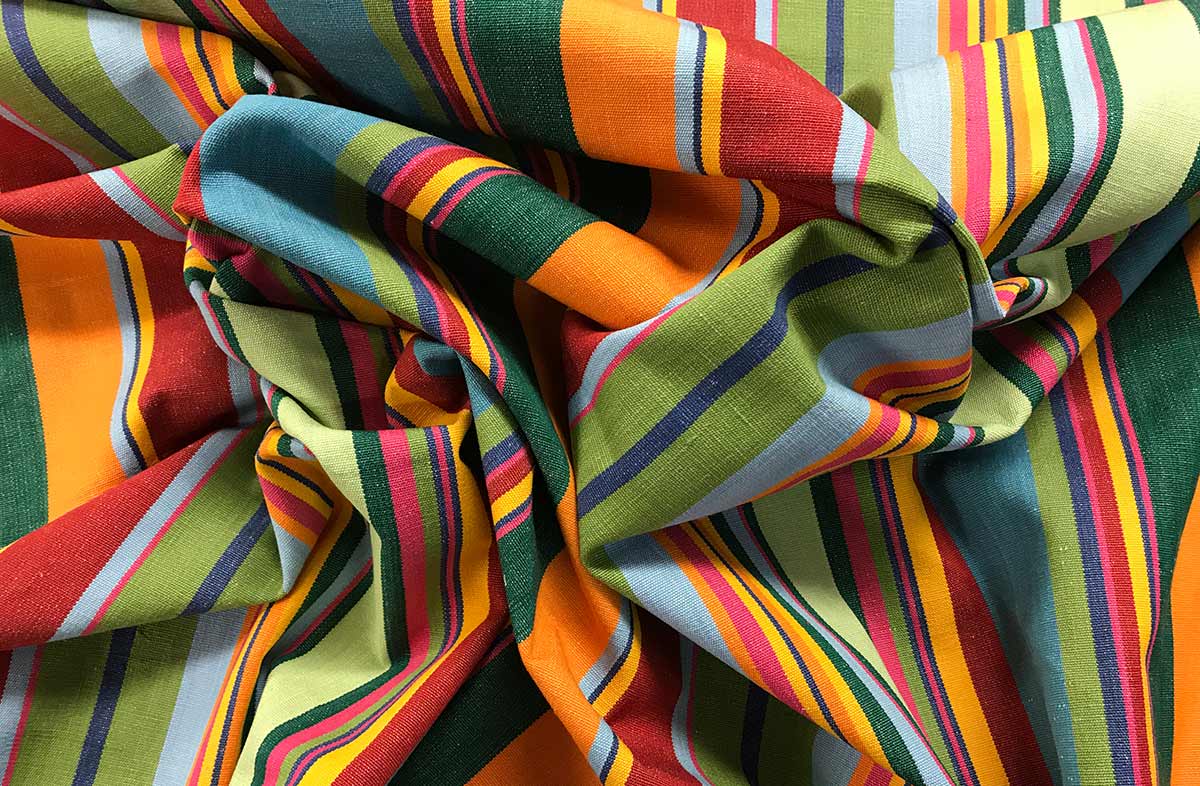 Sorry, this product is currently out of stock
Please view our full range of Oilcloth Fabric
Wipeable
Water resistent
142 cms wide unless stated otherwise
If you are interested in having larger quantities of any of our Interior stripe fabrics PVC coated, please email us for details.
---
Request a Sample Swatch
---
For how to order and orders outside UK see Ordering
More related products for Bowling...