Multi Stripe Round Cushions-Rhumba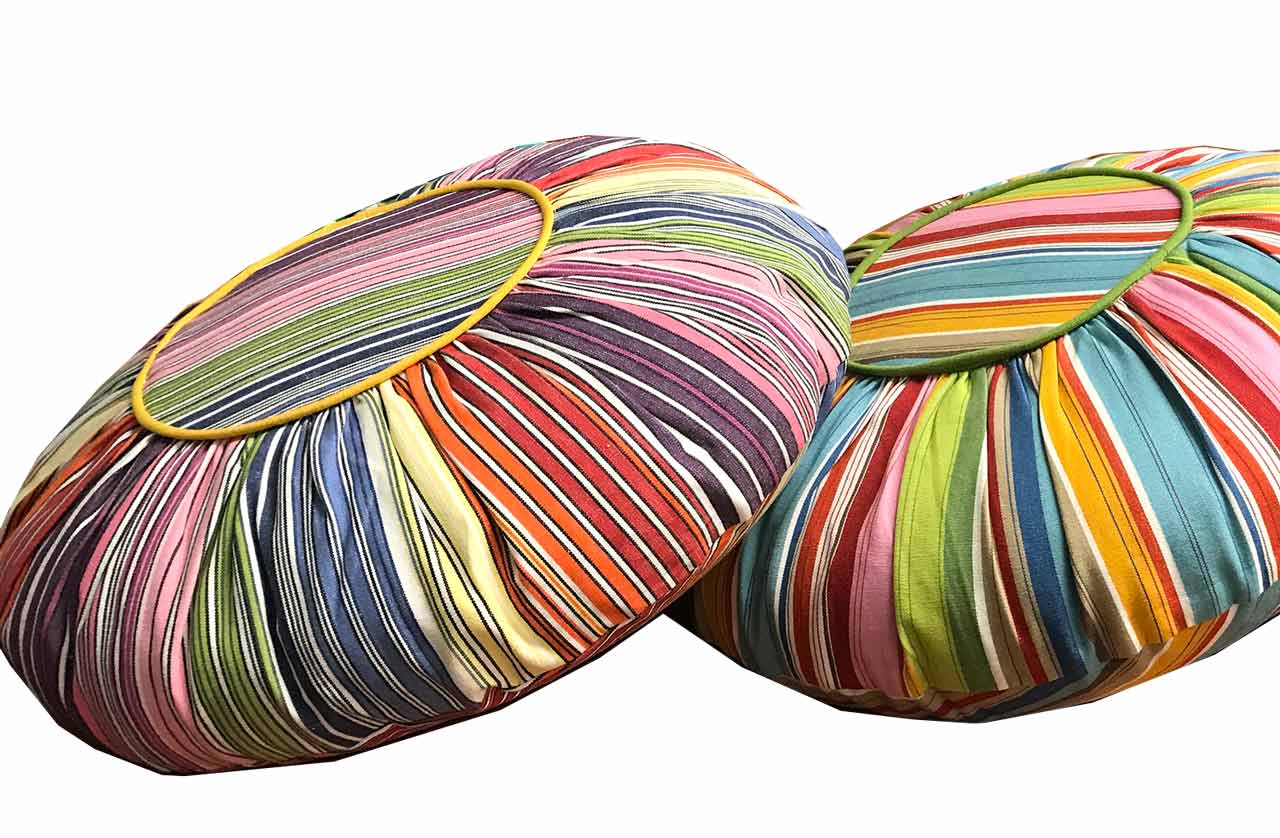 Larger multi stripe round cushions gathered to a piped central circle in Rhumba Stripes. Each round cushion has a zip and removable polyfill cushion inner.
They measure 50cm seam to seam with a diameter of approx 46cms
narrow rainbow stripes interspersed with thin white stripes
---
narrow rainbow multi stripe, white stripes
Multi Stripe Round Cushions narrow rainbow multi stripe, white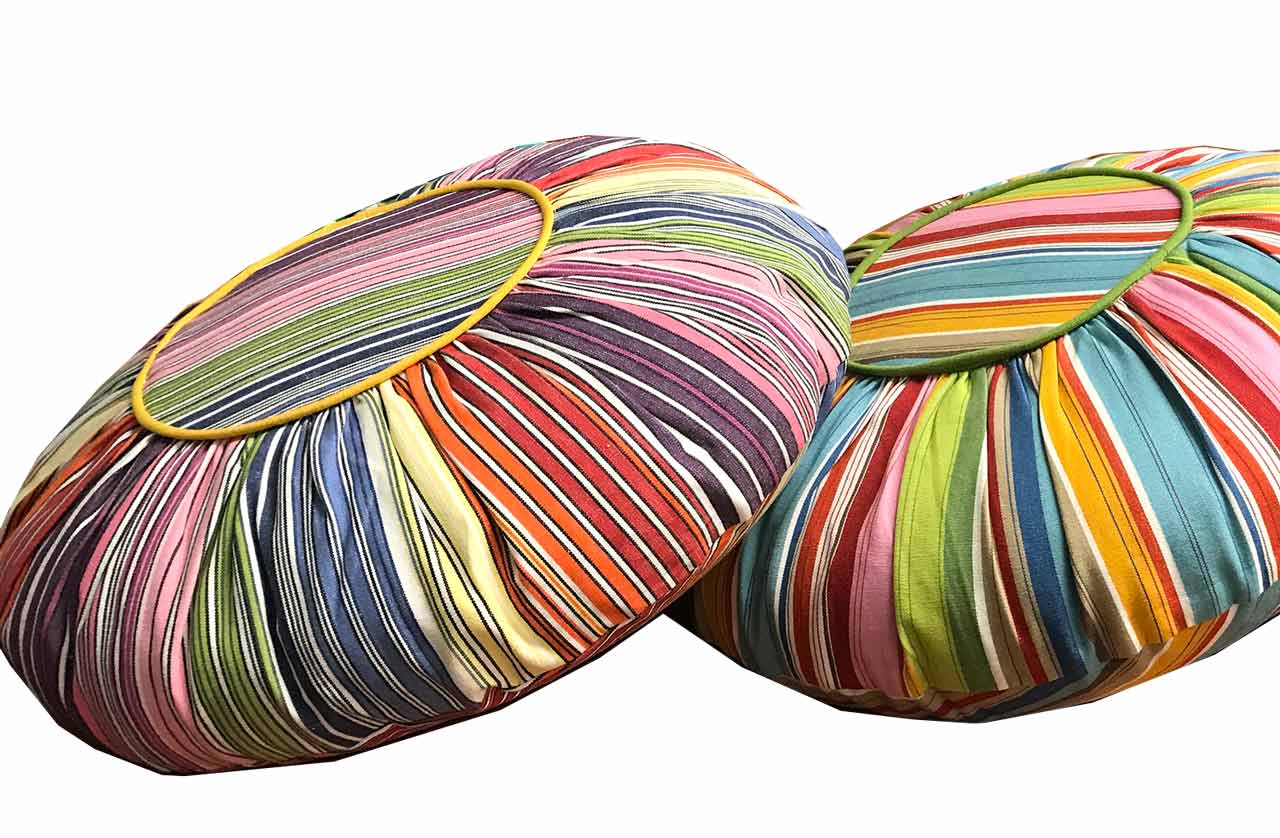 100% cotton
50cm across seam to seam
approx 46cm diameter - seriously squashy & comfy!
with zip and removable inner
see our full range of Striped Cushions
---
---
For how to order and orders outside UK see Ordering
More related products for Rhumba...