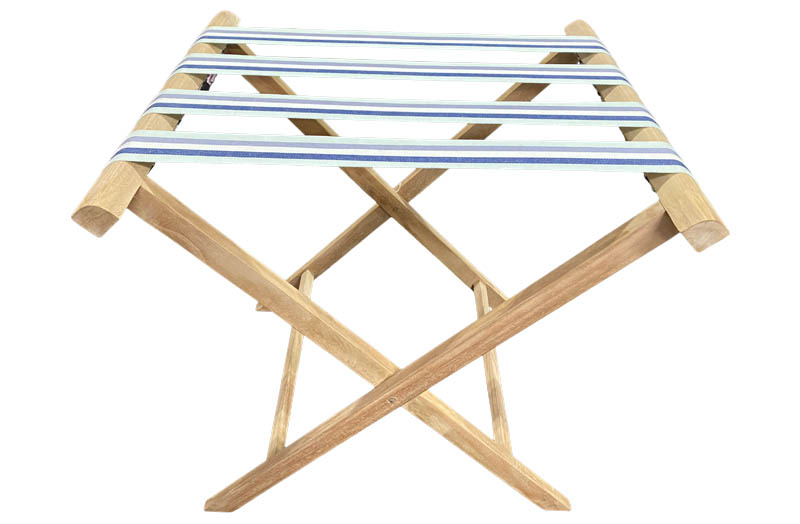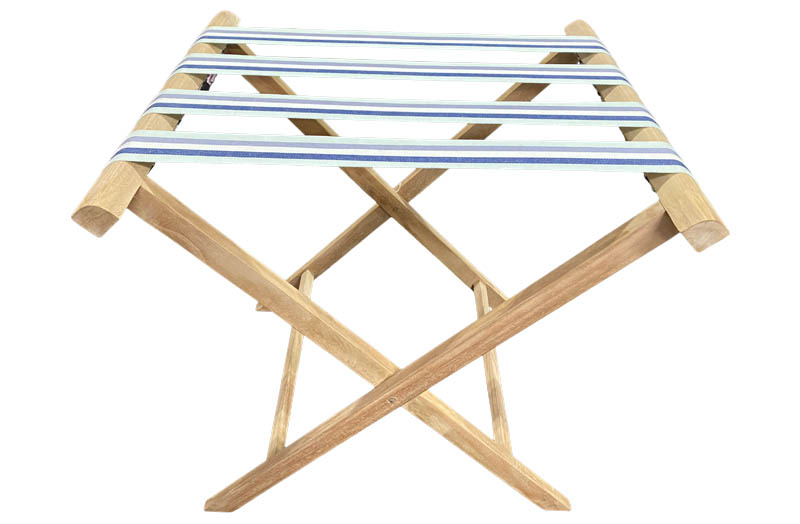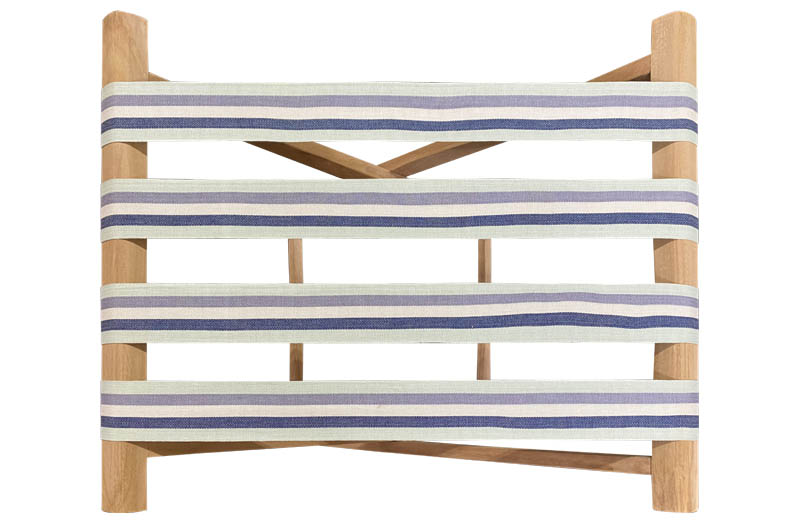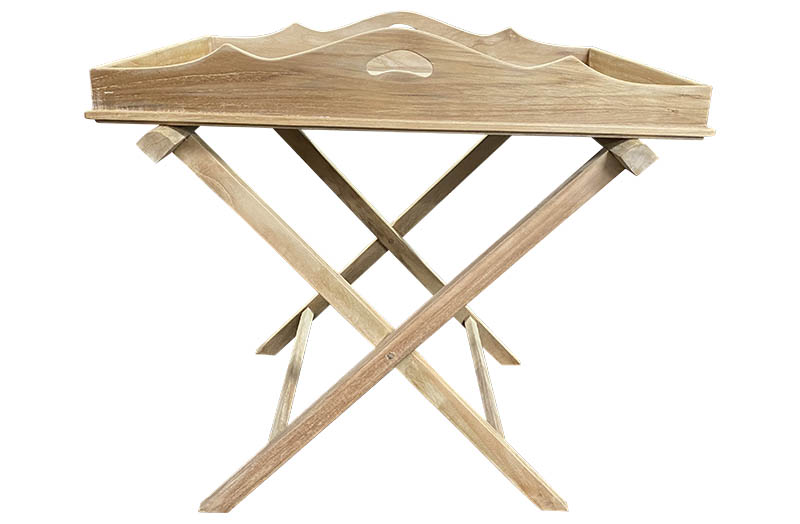 Folding Luggage Racks - Teak Tray Stands with very pale mint green, denim, cream, navy and duck egg blue Striped Webbing
Made of beautiful Teak, our folding luggage racks or suitcase stands for guest bedrooms, double as Butlers tray stands perfect for placing our NEW Teak Butlers Tray (available Mid April 2021) on for outside snacks, drinks or extremely civilised afternoon tea.
These collapsible luggage racks / teak tray stands are covered to order in Ballooning webbing from our range, each comes boxed and ready to use, delivered to your door.
---
Pale mint green, denim, cream - navy, duck egg blue stripes
Folding Teak Tray Stand - Butlers Tray Stand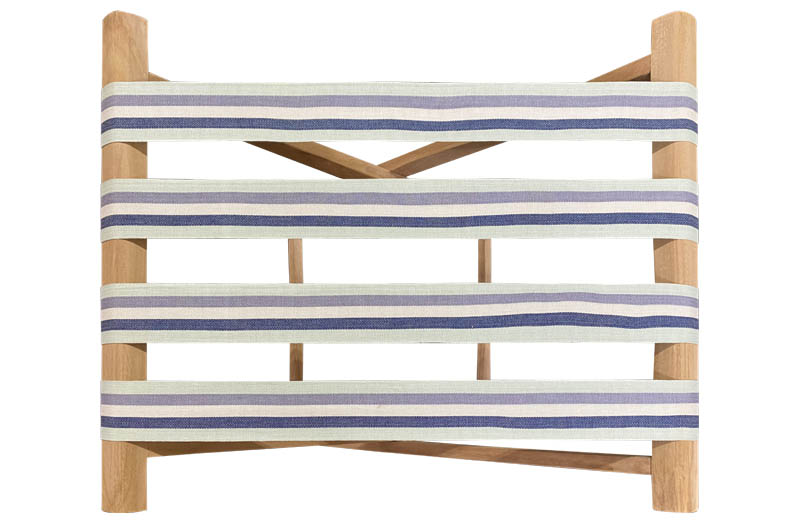 Grade A Teak
Rack/Stand - Open measures: 58 cms high, 58 cms long and 51 cms wide.
Folding Luggage Racks / Tray Stands come boxed and ready to use, delivered to your door.
Please note - These are specially made up for you upon ordering
New Teak Butlers Tray - PREORDER Available Mid April 2021
To purchase a Butlers Tray with Stand - add a tray and then a folding stand/luggage rack to the basket separately - this means you can choose the webbing for the stand
---
---
For how to order and orders outside UK see Ordering
Items now marked PRE-ORDER, order now to secure.
Beach Mattress, Event Stools, Premium Deckchairs, Edwardian Deckchairs available May 2021
Directors Chairs pre-ordered before March 22nd available May, Directors Chairs pre-ordered after 22nd March will be available in June.
Butlers Trays available June 2021
All may be subject to further delays (we hope not!)
More related products for Ballooning...