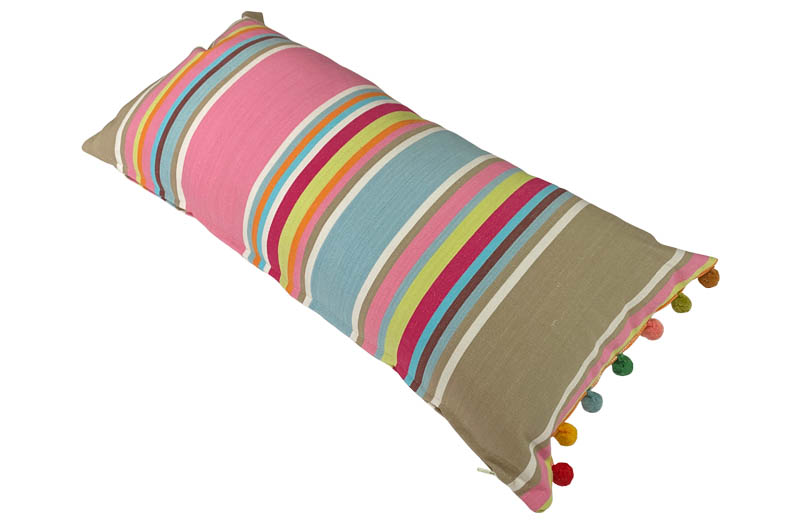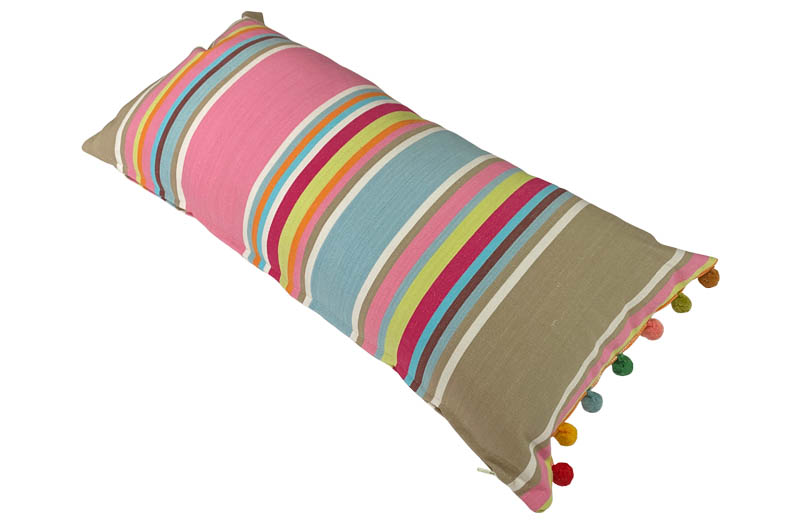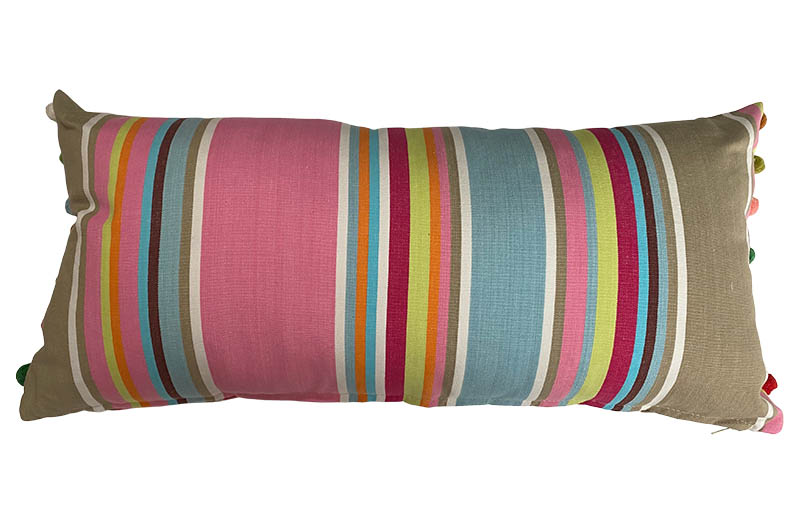 Striped Oblong Cushions with Bobble Fringe
Striped oblong cushions 30cm x 60cm with lovely jaunty bobble trim at both ends - an ideal pairing for our matching Hammocks.
Please note stripes may vary from those shown depending on where the pattern has been cut on the fabric.
Squash has soft pretty stripes of baby pink, taupe and light blue with thinner mushroom, white, lime green and magenta stripes.
---
Pink, taupe, blue - mushroom, baby pink, soft pink, light blue, lime green, magenta stripes
Pink, Taupe, Blue Striped Oblong Cushions with Bobble Fringe
Sorry, this product is currently out of stock
Please view our full range of Hammock Cushion
Measure: 30 cms x 60 cms with removable cushion covers and polyfill inners.
exc Striped Lurex 30cms x 58 cms
Fabric is woven 100% cotton which is not weatherproof and should not be left outside.
See our full range of Striped Pompom Cushions
These are now made to order items and delivery will be 2-3 weeks
---
---
For how to order and orders outside UK see Ordering
Items now marked PRE-ORDER, order now to secure.
Beach Mattress, Event Stools, Premium Deckchairs, Edwardian Deckchairs available May 2021
Directors Chairs pre-ordered before March 22nd available May, Directors Chairs pre-ordered after 22nd March will be available in June.
Butlers Trays available June 2021
All may be subject to further delays (we hope not!)
More related products for Squash...