Hammock Cushion-Orienteering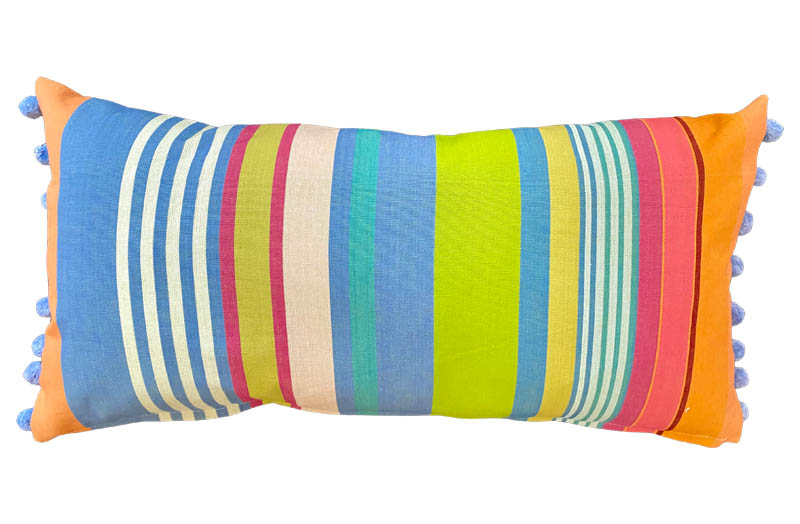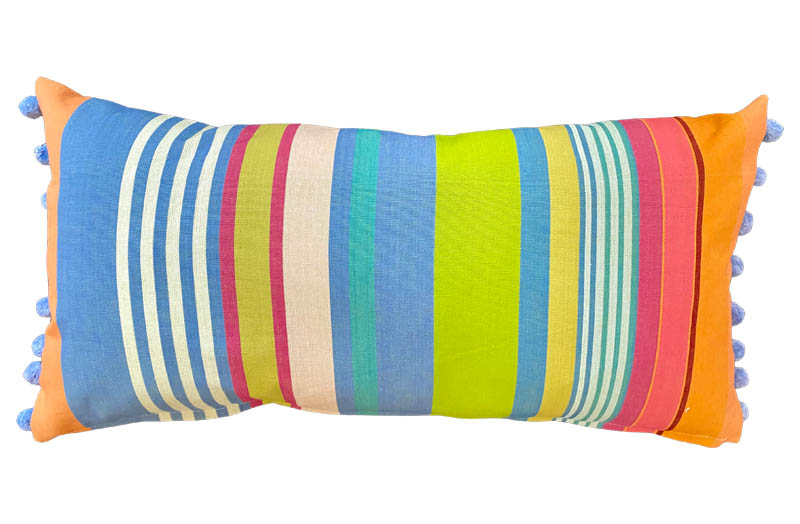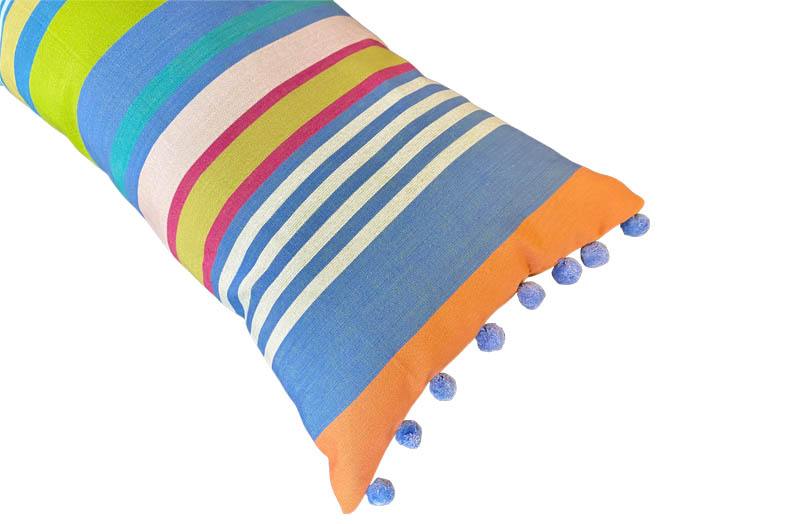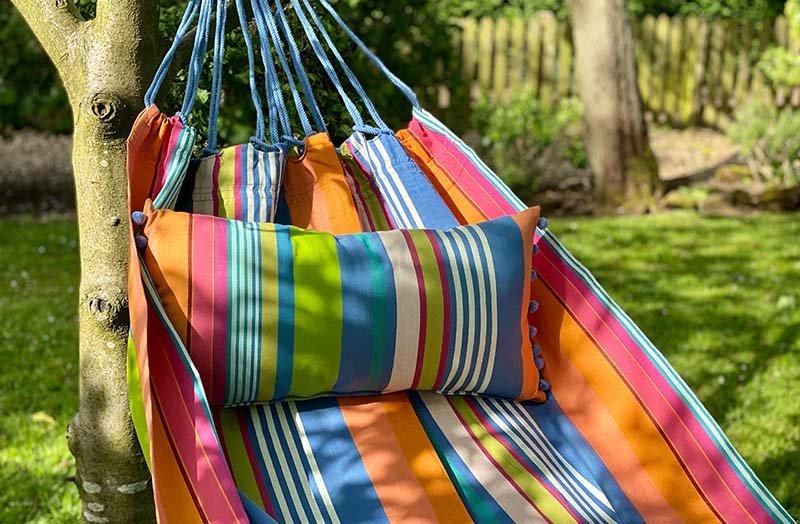 Multi Colour Oblong Cushions with Bobble Fringe
Striped oblong cushions 30cm x 60cm in stripes of apple green, ocean blue, sea green, terracotta, coral, palest pink, soft magenta, white with green undertones.
Trimmed with lovely jaunty bobble trim at both ends - an ideal pairing for our matching Multi Colour Hammocks.
Please note stripes may vary from those shown depending on where the pattern has been cut on the fabric and pompom trim may be slightly different to the image on the product page.
---
green, blue, terracotta - pink, plum, white stripes
Multi Colour Striped Oblong Cushions with Pom Pom Fringe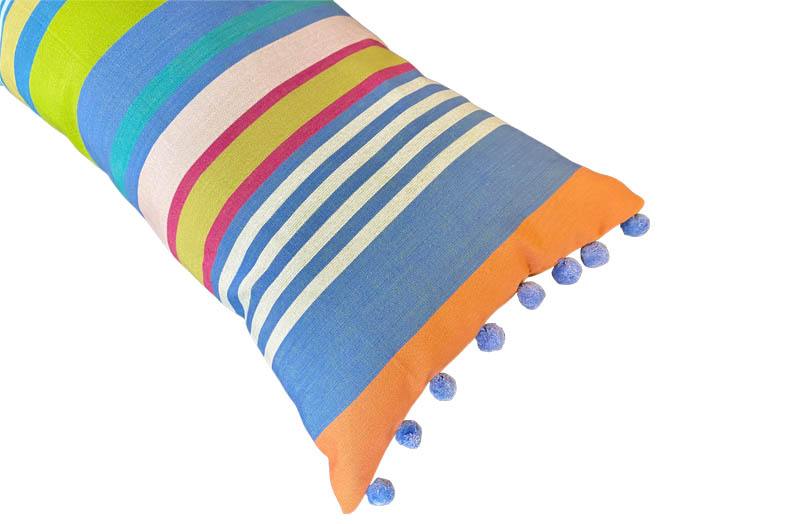 Select Quantity
Pompom Choice
Please note that as these cushions are specially made to order items, they are non returnable, and we can no longer make them in time for Christmas - please continue to place orders and we will deliver in January 2024.
Measure: 30 cms x 60 cms with removable cushion covers and polyfill inners.
exc Striped Lurex 30cms x 58 cms
Fabric is woven 100% cotton which is not weatherproof and should not be left outside.
100% Polyester inner (UK Only)
Non UK - Cushion will be COVER only NO inner
See all of our Oblong Pompom Cushions (hammock cushions)
See our full range of Striped Pompom Cushions
---
---
For how to order and orders outside UK see Ordering
Customers also bought these items in Orienteering...