Orienteering Extra Large Beach Bags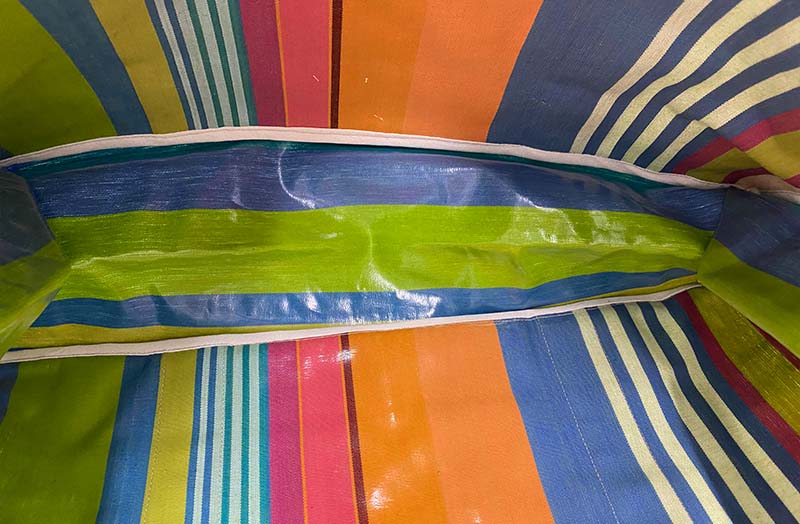 Green, Blue, Terracotta Stripe Extra Large Beach Bags
Our striped extra large beach bags in orienteering stripe have stripes of apple green, ocean blue, sea green, terracotta, palest pink, soft magenta, white with green undertones.
A well as being a handy, practical accessory, the beautiful designs and craftsmanship that go into making these big beach bags, also means you can be stylish when enjoying those sunny days relaxing at the beach or by the pool.
These beach bags have amazing features which include a full length zipped interior waterproof compartment to keep wet items separate, long handles so you can easily carry on your shoulder and magnetic clasp to close keeping your valuables safe.
See our full range of stripy Beach Bags.
---
green, blue, terracotta - pink, plum, white stripes
Green, Blue, Terracotta Extra Large Beach Bags
Zipped full length waterproof interior pocket
Magnetic clasp
Measures: 50 x 35 x 20 cm open
height of handle 30cm
Please note these measurements are approx as each beach bag is handmade
See the full range of Extra Large Beach Bags.
---
---
For how to order and orders outside UK see Ordering
Customers also bought these items in Orienteering...