Edwardian Deckchairs-Bagatelle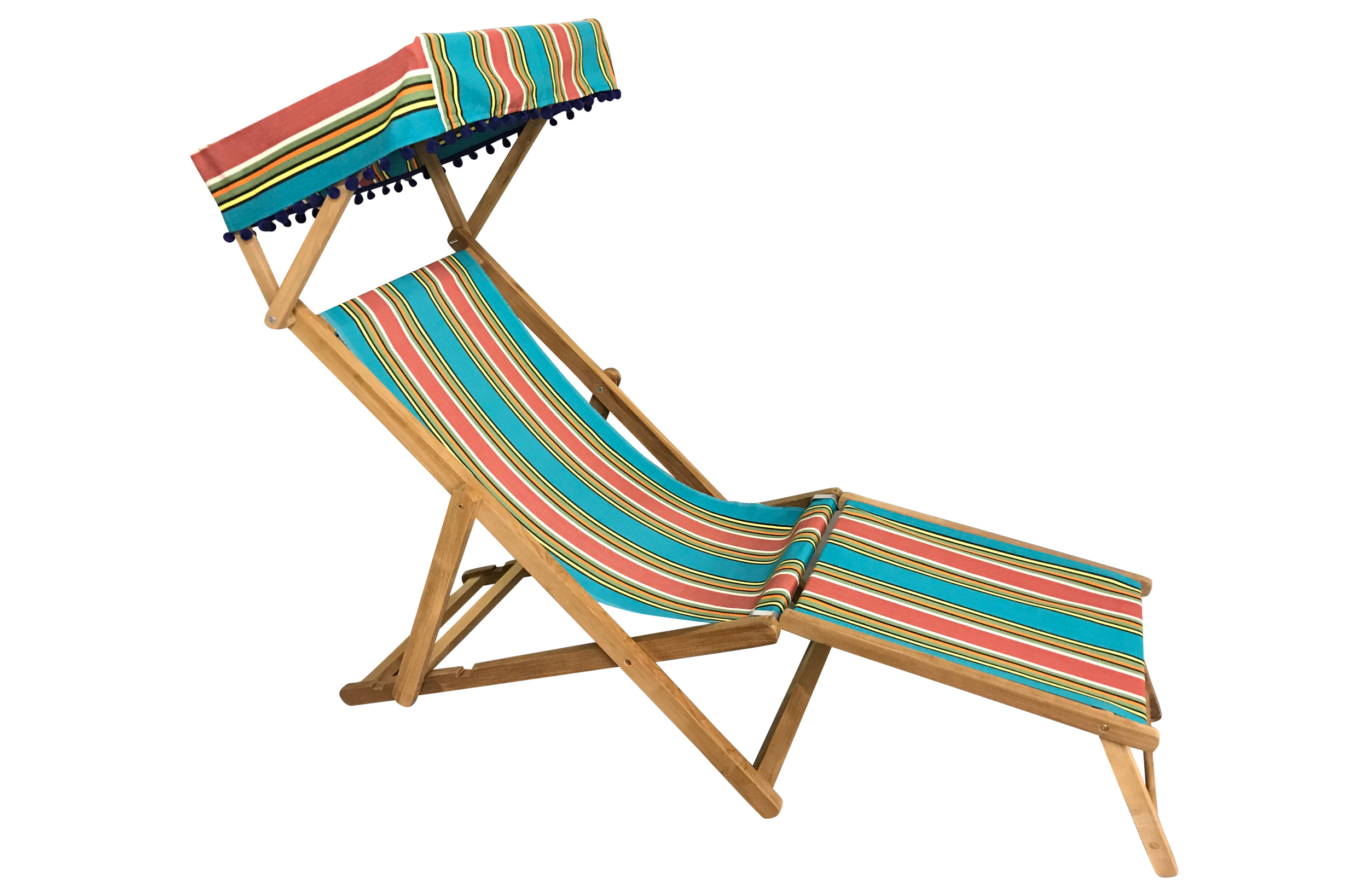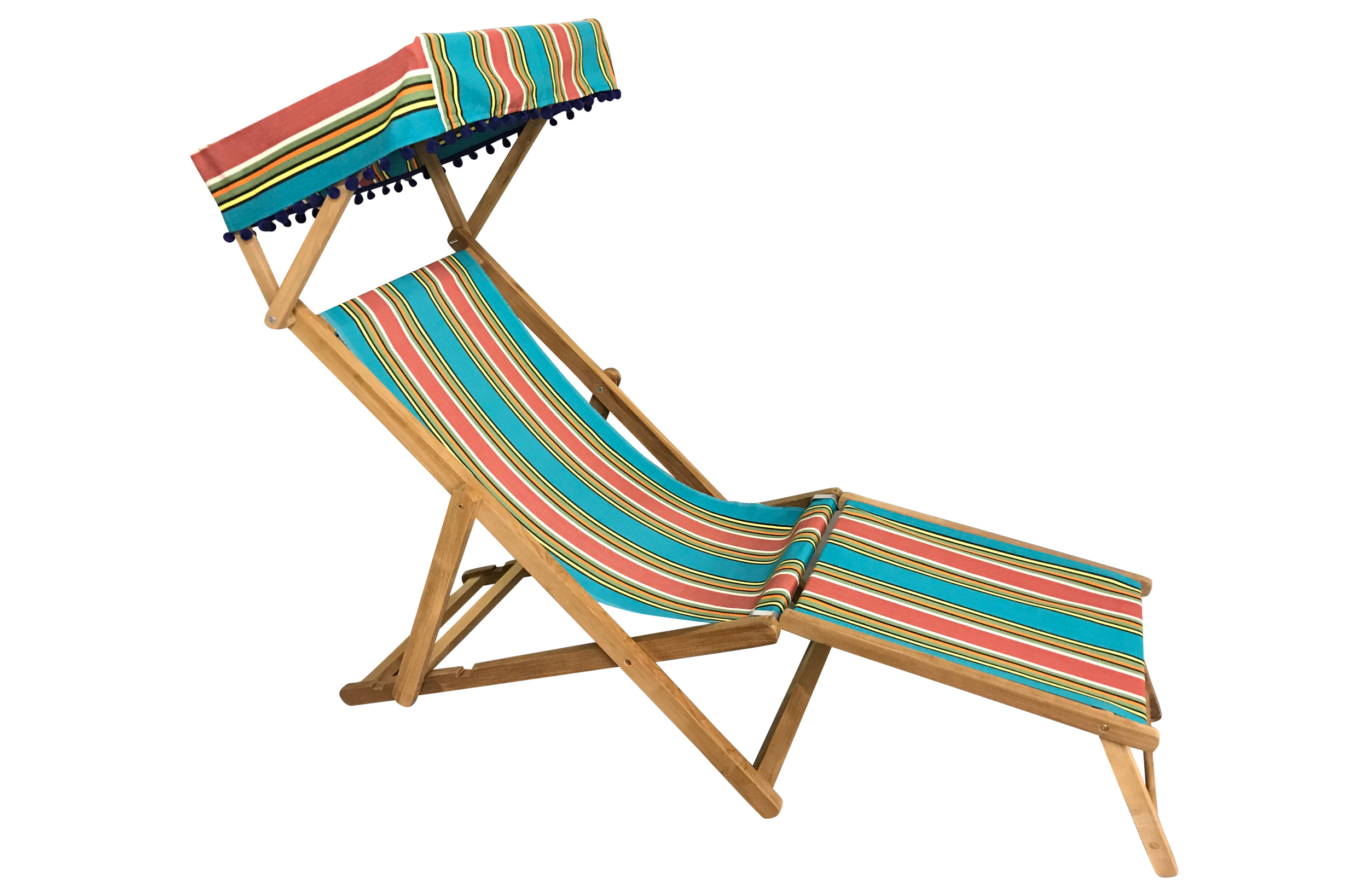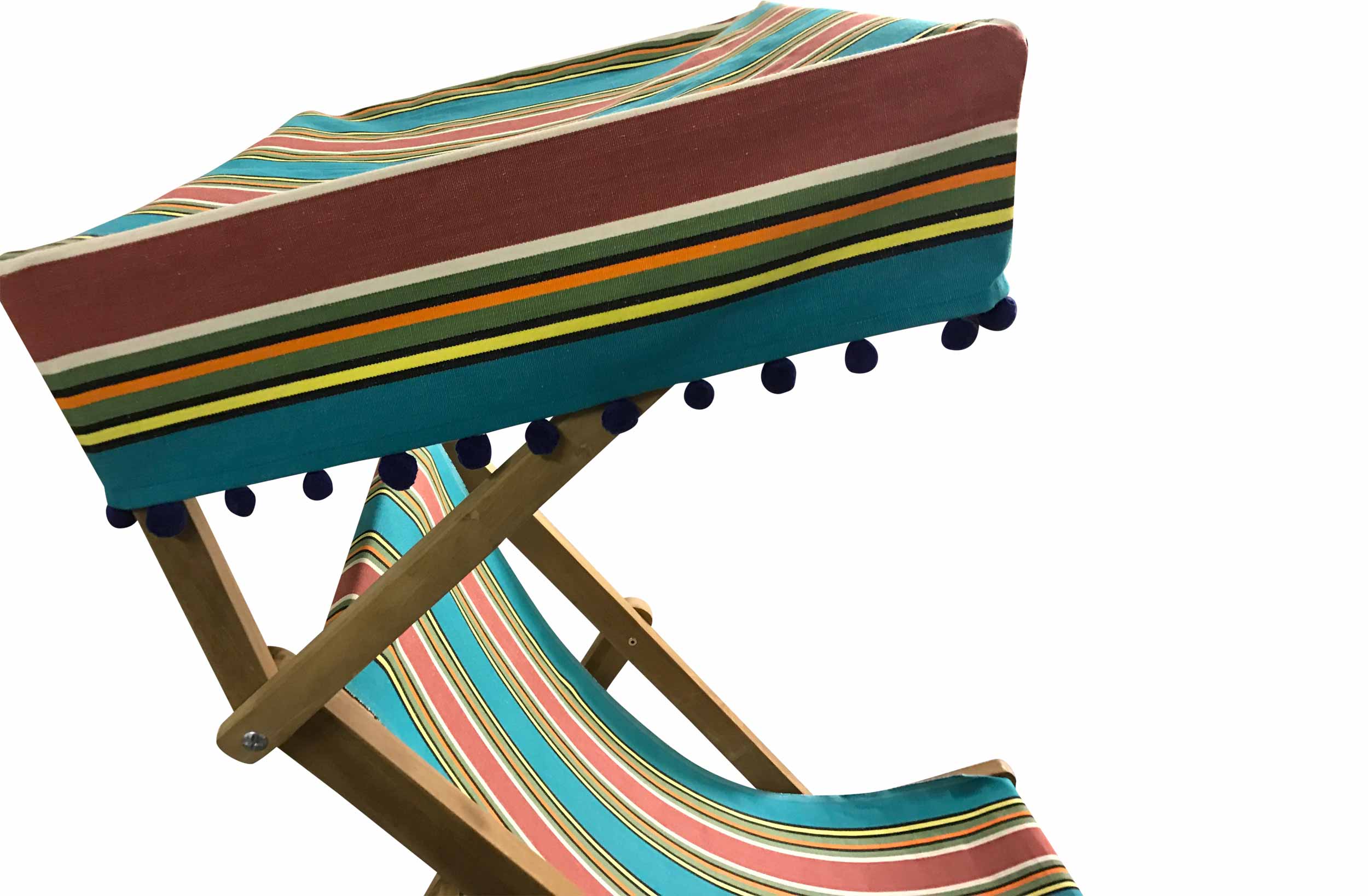 Bagatelle Edwardian Deckchair with Canopy and Footstool
This traditional edwardian deckchair is covered to order in retro Bagatelle deckchair fabric, with the addition of a fabric covered canopy and matching footstool. We add pompom fringe to the deckchair canopy if you wish at no extra charge.
It is a striking edwardian style deckchair with turquoise, terracotta, thin green, yellow, coral, white and black stripes
---
turquoise, terracotta, green - yellow, coral, white, black stripes
Bagatelle Edwardian Deckchair with Canopy and Footstool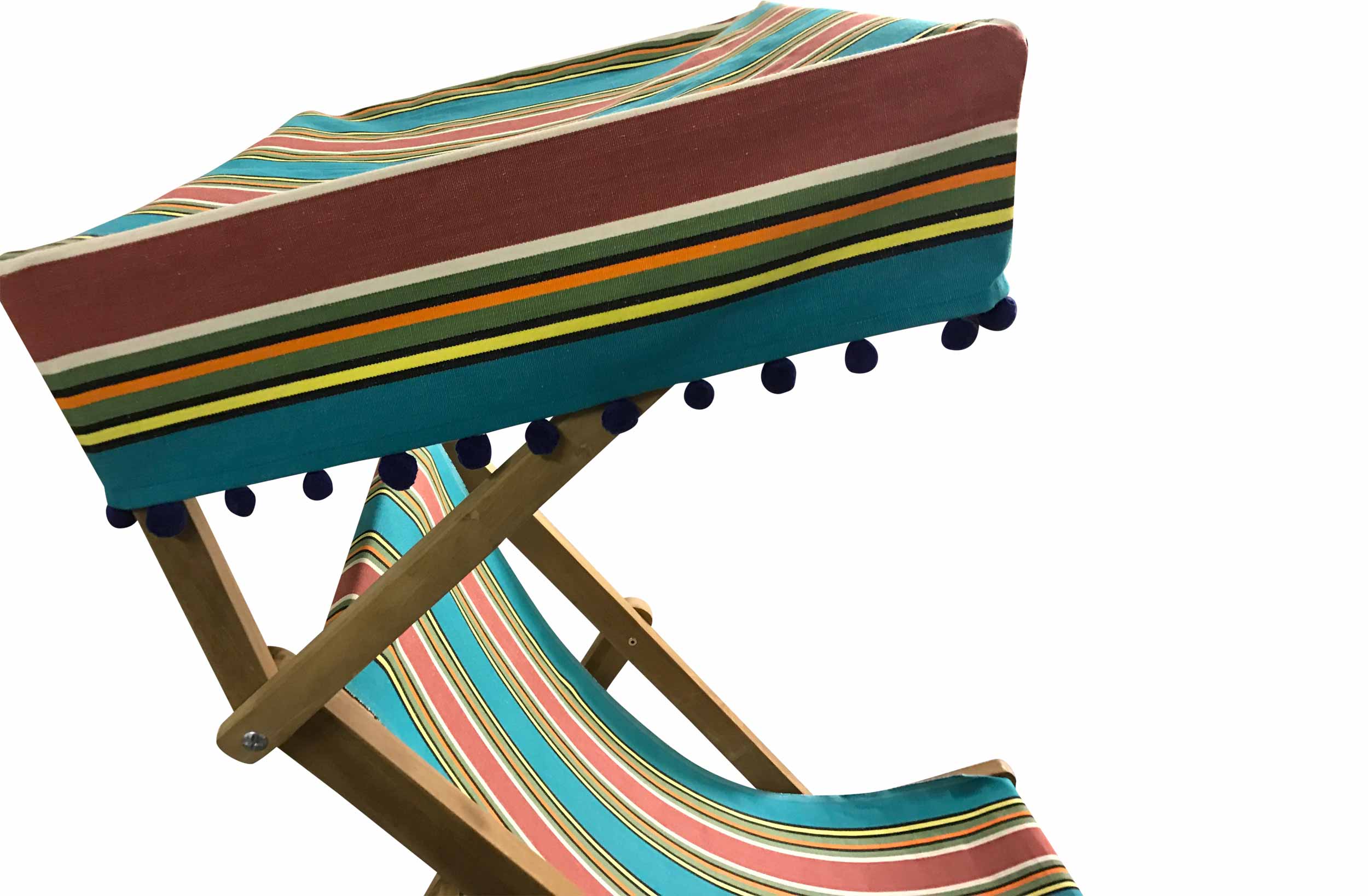 Sorry, this product is currently out of stock
View our full range of Edwardian Deckchairs
Vintage Style Deckchairs with Canopy and Footstool made from grade A Teak
Please note - These are specially made up for you upon ordering
We makeup your bespoke canopy and footstool by hand to order so delivery will be between 3-7 working days - please let us know if there is a 'rush' - we will try to help.
If you would like trimming on your canopy please email us after you have purchased
We recommend our 1.5cm multi colour bobble fringes / single colour bobble fringes
You can choose which or leave it up to us!
Each Edwardian deckchair has two holes drilled into the top for the addition of the canopy when needed.
The canopy bolts into the holes with a butterfly nut and washers included to tighten and adjust the height.
The footstool has two curved metal hooks which just rest on the deckchair and a folding support bar.
Each chair arrives boxed and ready for use for you to put up and enjoy.
---
Request a Sample Swatch
---
For how to order and orders outside UK see Ordering
More related products for Bagatelle...