Deckchair with Deckchair Cover-Cricket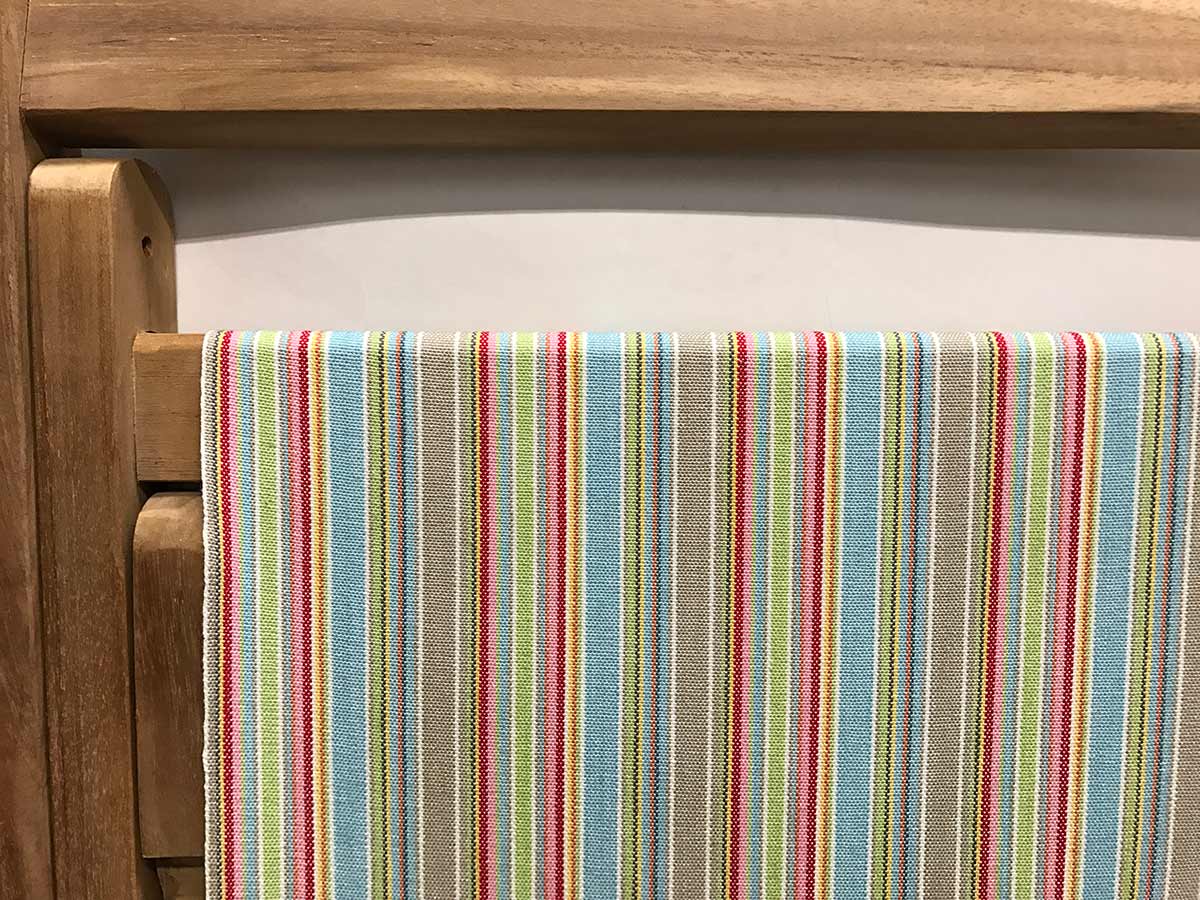 Cricket Traditional Folding Wooden Deckchairs
These deckchairs are now available with beautiful Teak hardwood frames which are a lovely warm coloured hardwood that will stand the test of time
A Cricket Deckchair can make a wonderful unusual Wedding gift, Birthday or Christmas present with its stripes of duck egg blue, beige, green and thinner stripes of soft black/brown, white, orange and pink.
---
duck egg blue, beige, light green - white, pink, yellow, brown stripes
Cricket Deckchairs | Folding Wooden Deck Chairs Cricket Stripe
Sorry, this product is currently out of stock
View our full range of Deckchair with Deckchair Cover
Price shown is for one Deckchair
Please note - These are specially made up for you upon ordering
Frame made from Hardwood Grade A Teak
Size folded 135cms x 60 cms
Deckchairs usually take 2 - 4 working days from ordering as we cover them by hand, please let us know if there is a 'rush' - we will try to help.
Please note the hardwood deckchair frames are a lovely warm honey colour.
See our full range of Deckchairs
---
Request a Sample Swatch
---
For how to order and orders outside UK see Ordering
More related products for Cricket...