Skipping Deckchair Canvas 45 cm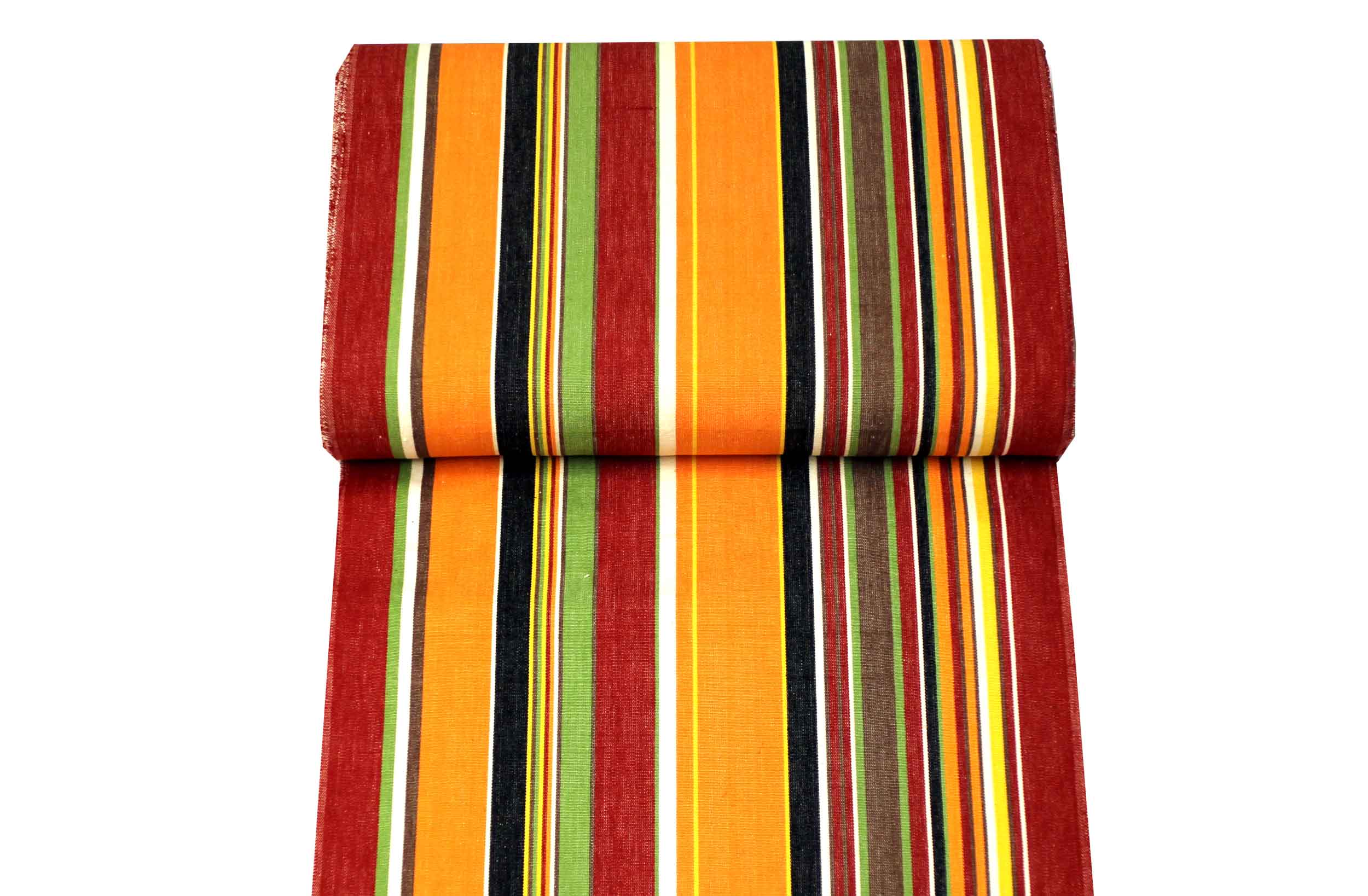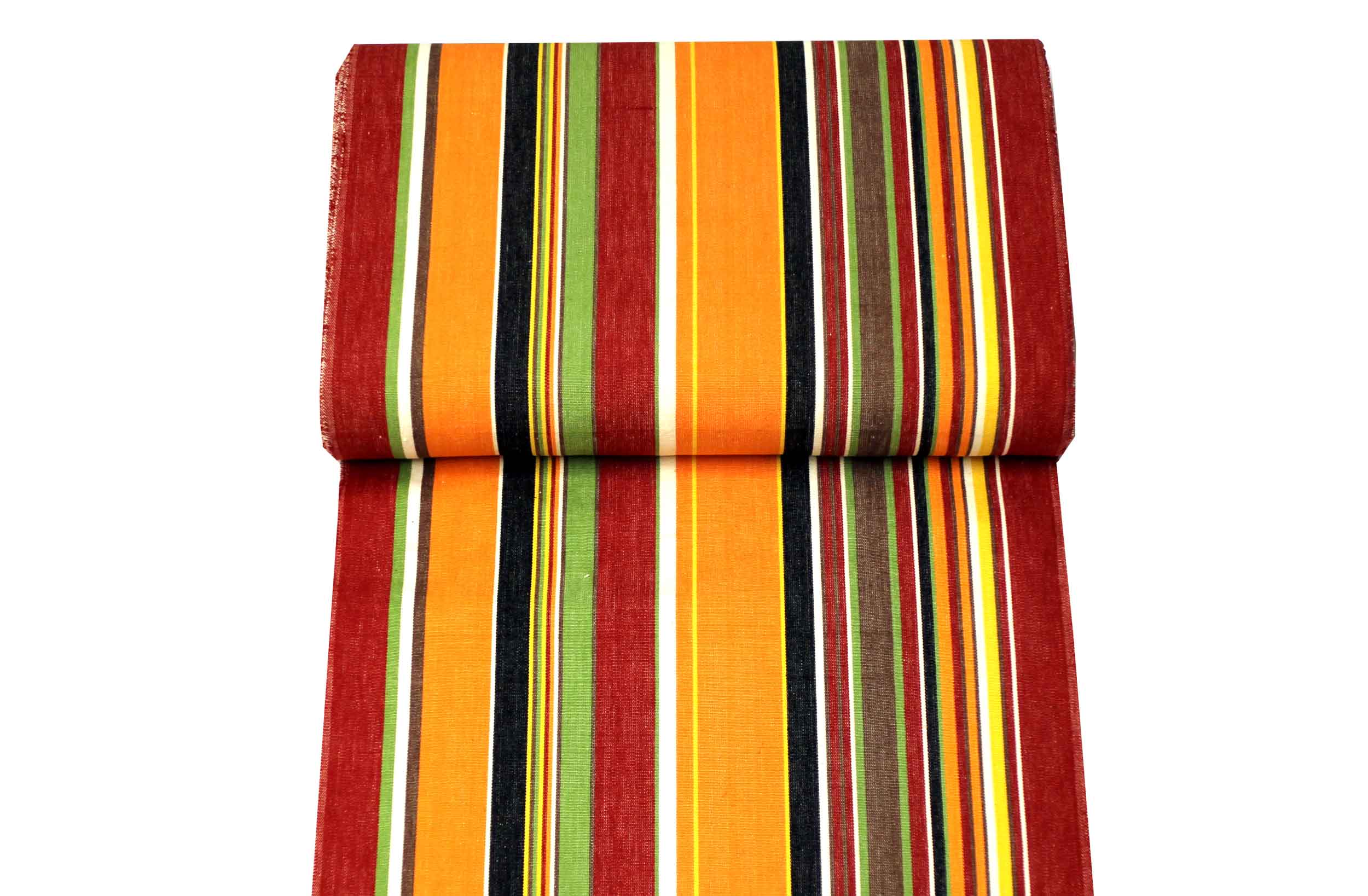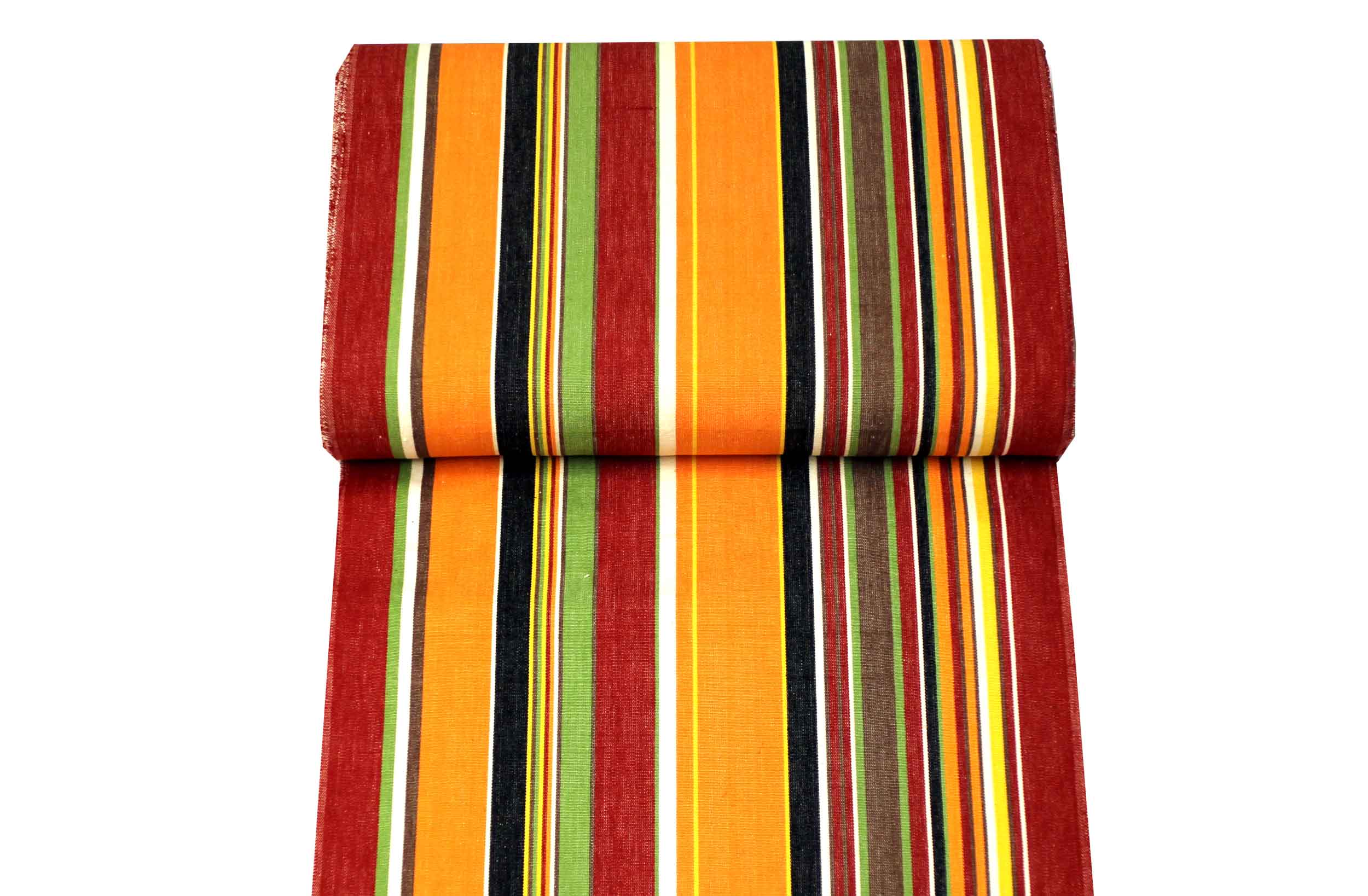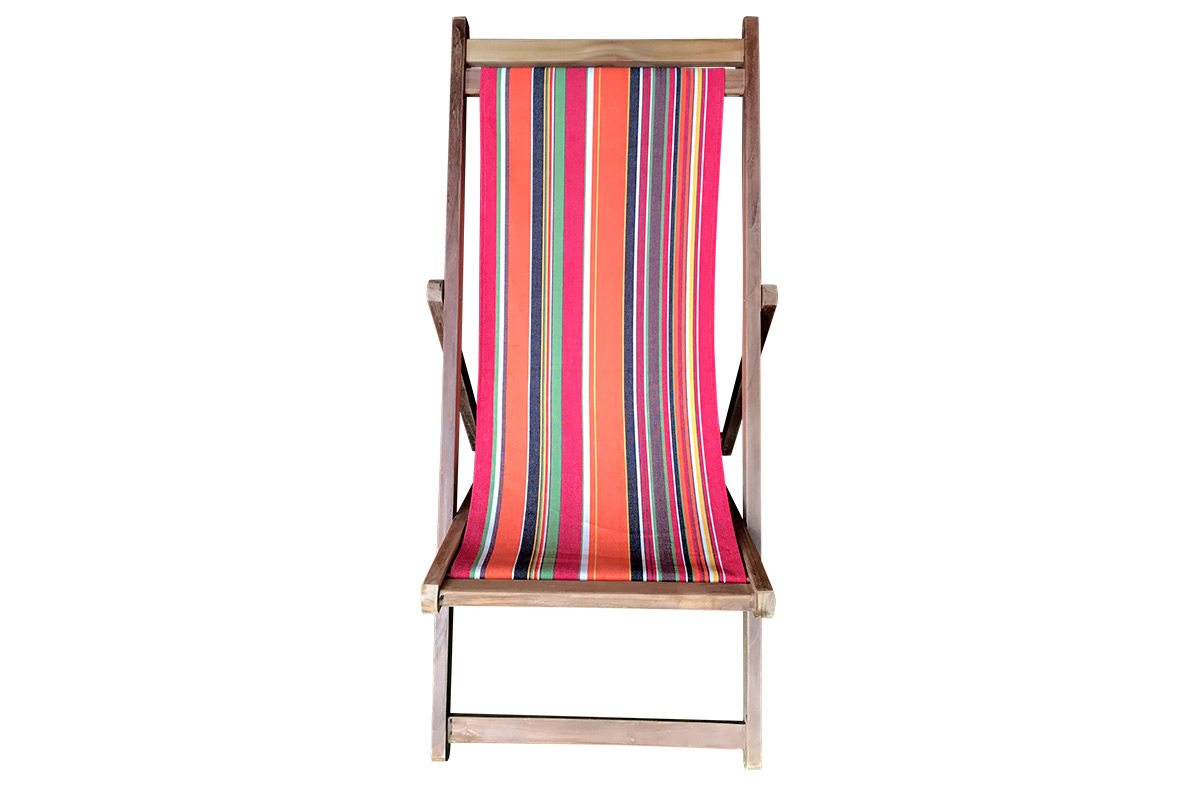 Retro Orange Stripe Deckchair Canvas
Skipping is a retro orange stripe deckchair canvas suitable for recovering deckchairs & directors chairs. It has orange, yellow, black, white, red, green and brown stripes in woven 100% cotton.
100% Woven Cotton and 45.8 cm wide
---
orange, yellow, black - white, red, green, brown, white stripes
Orange Stripe Deckchair Canvas - Skipping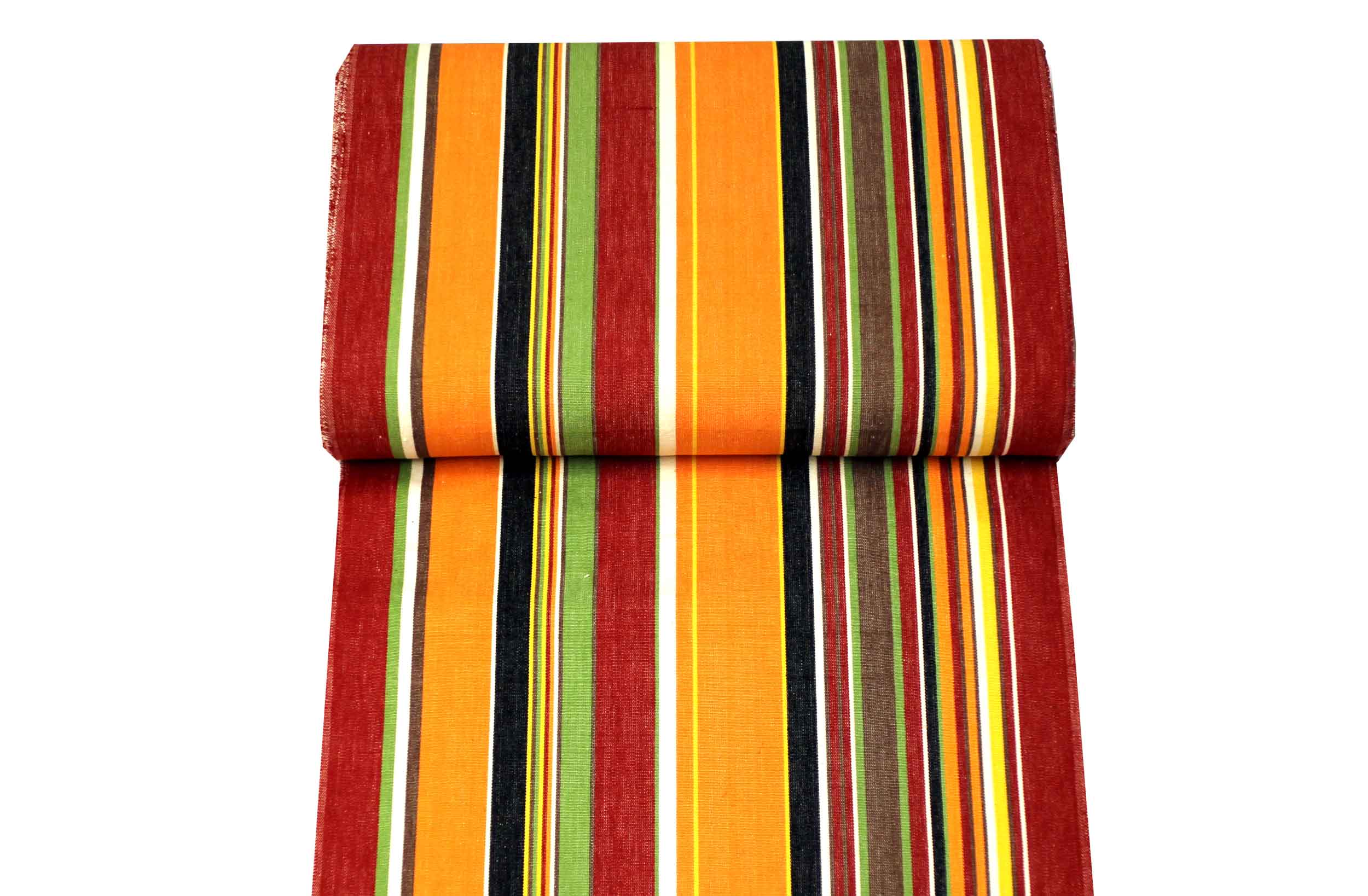 Approx 1.5 metres is required to re-cover a standard deckchair or 3 metres for 2 chairs
Select Quantity in m
Give your Deckchair or Directors Chair a new lease of life
100% Woven Cotton
45cms width unless otherwise stated in product description.
Multiples of one colour come as a complete length - if you have more than one deckchair, try covering them in different clashing colours!
See our NEW range of Deckchair Headrests
See our full range of Deckchair Canvas
See our Video of How to Re-cover a Deckchair
Please read the FAQs about our 100% cotton fabrics
---
Request a Sample Swatch
Skipping Swatch Deckchair Canvas 45cm
---
For how to order and orders outside UK see Ordering
Items now marked PRE-ORDER, order now to secure.
Beach Mattress, Event Stools, Premium Deckchairs, Edwardian Deckchairs available May 2021
Directors Chairs pre-ordered before March 22nd available May, Directors Chairs pre-ordered after 22nd March will be available in June.
Butlers Trays available June 2021
All may be subject to further delays (we hope not!)
More related products for Skipping...