Classic Interior Stripe Fabrics-Jogging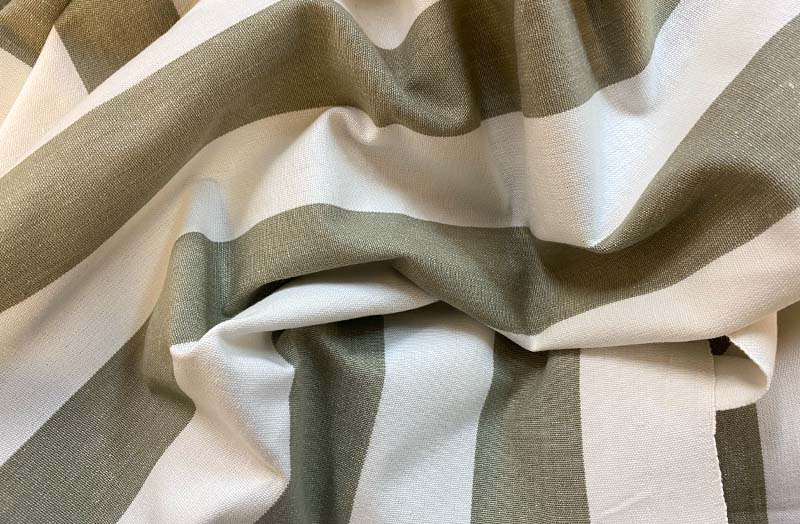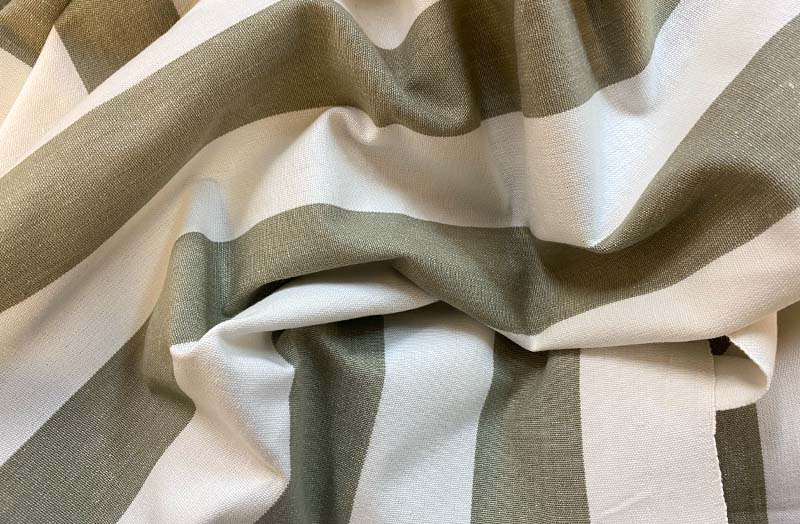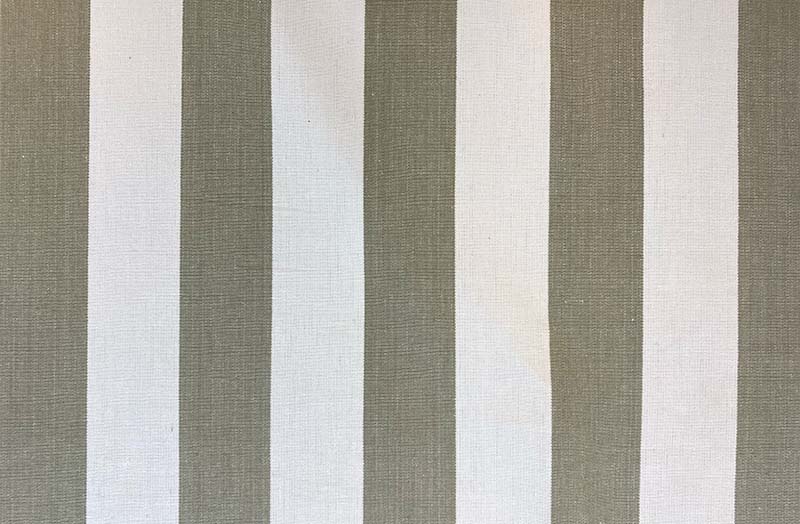 Beige and White Stripe Fabric
The Stripes Company Stripe Fabrics - The Classic Range - Beige 150cm wide
Bold, beautiful beige and white striped fabric is 100% cotton stripes which is yarn dyed before it is woven to produce a strong robust fabric suitable for making curtains, blinds, cushions, upholstery and soft furnishings.
This classic striped fabric is a beige with grey tones and is suitable for using throughout the home.
Stripes all 4.5cm
---
beige, white stripes
Beige and White Stripe Fabric | Stripe Cotton Curtain Upholstery Blind Fabrics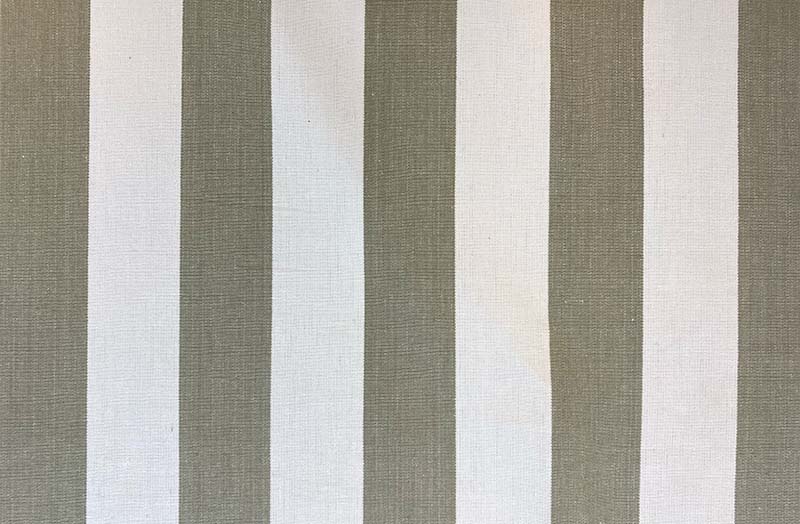 All Classic Stripes are 150cm wide and have even width alternate stripes of 4.5cm unless otherwise stated in the product description.
Stripes run vertically down the roll
Made to Measure Roman Blinds & Curtains
This stripe fabric can be made up into Roman Blinds and Curtains. Select the blind or curtain button below to get a quote
Striped Pompom Cushions & Throws
This stripe fabric can be made up into 40x40cm or 50x50cm cushions trimmed with coordinating pompom bobble fringe and reversible pompom throws. Select the striped pompom cushion or mix and match throw button below
Basic Stripe Cushion Covers
This stripe fabric can be made up into basic cushion covers (7 sizes).
Select the basic stripe cushion cover button below - You can now add pompom fringe to these
Substantial Yarn Dyed 100% Woven Cotton
For Blinds, Curtains & Upholstery
Dry Clean only
150cms width *unless otherwise stated in description
May be FR treated on request - please email for a quotation.
Please note: If ordering more than 30 metres of this fabric, it may come on separate rolls - please contact us if you have specific requirements.
---
Request a Sample Swatch
Swatch Classic Interior Stripes-Jogging
Striped Roman Blinds
Striped Curtains
Mix Match Pom Pom Throws
Striped Pompom Cushions
Basic Stripe Cushion Covers
---
For how to order and orders outside UK see Ordering