Classic Deckchair Canvas-Butterfly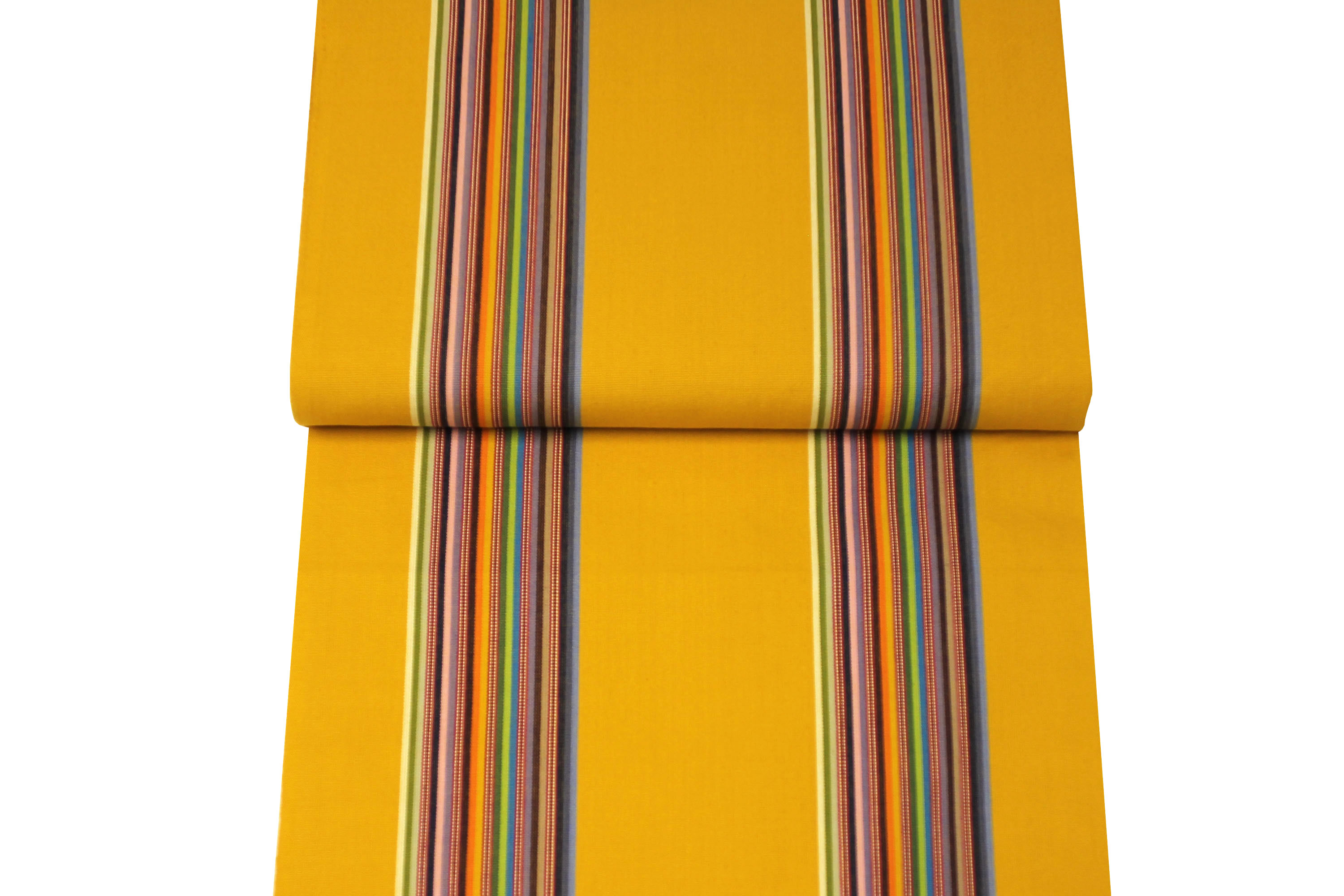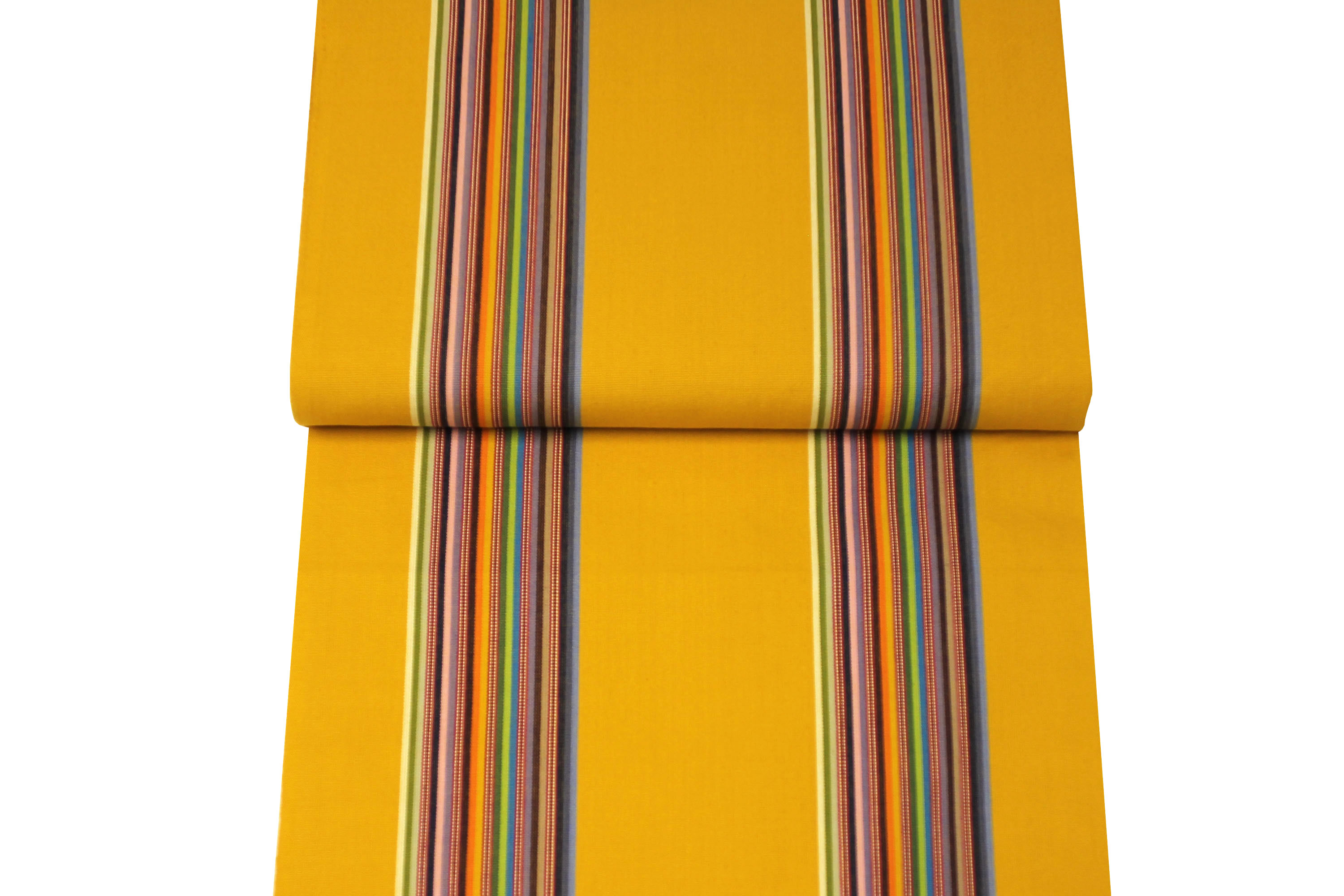 Golden yellow deck chair 45.5 cms wide canvas edged with 2 bands of rainbow stripes suitable for recovering deckchairs and directors chairs. Approximately 1.5 metres is needed for a standard traditional deckchair.
100% woven cotton
45.5 cms wide
We recommend tacking canvas on to your existing deckchair using upholstery nails - just use your existing canvas as a pattern for your new replacement - See our Step by Step Guide on How to Recover a Deckchair
Important: Please read the FAQs about our 100% cotton fabrics
Deep / mustard yellow deckchair canvas edged with two bands of rainbow stripes.
---
yellow, rainbow stripes
Yellow Deckchair Canvas Fabric | Striped Deck Chair Fabrics | Butterfly Stripe
Approx 1.5 metres is required to re-cover a standard deckchair or 3 metres for 2 chairs
Select Quantity in m
Give your Deckchair or Directors Chair a new lease of life
100% Woven cotton
Thick Weave
45cms wide unless otherwise stated in product description
Multiples of one colour come as a complete length
See our full range of Deckchair Fabrics
Important: Please read the FAQs about our 100% cotton fabrics
---
Request a Sample Swatch
Swatch Deckchair Canvas Classic-Butterfly
---
For how to order and orders outside UK see Ordering
More related products for Butterfly...