Childrens Aprons - Add Personalisation Per Initial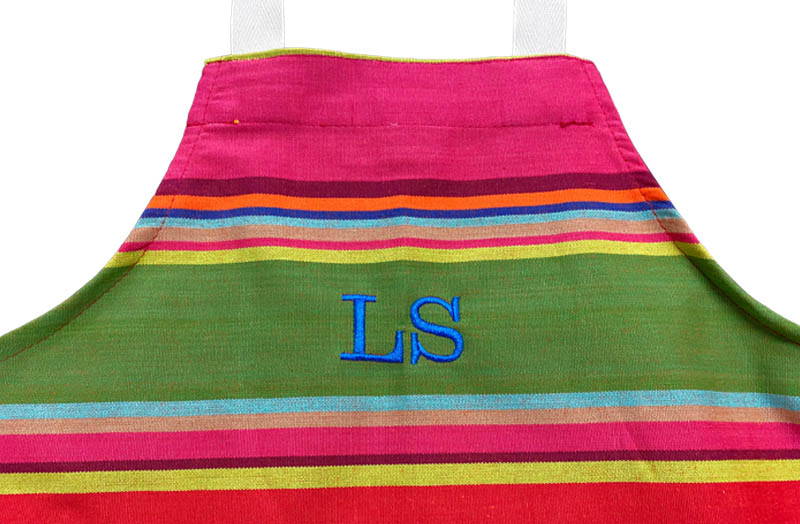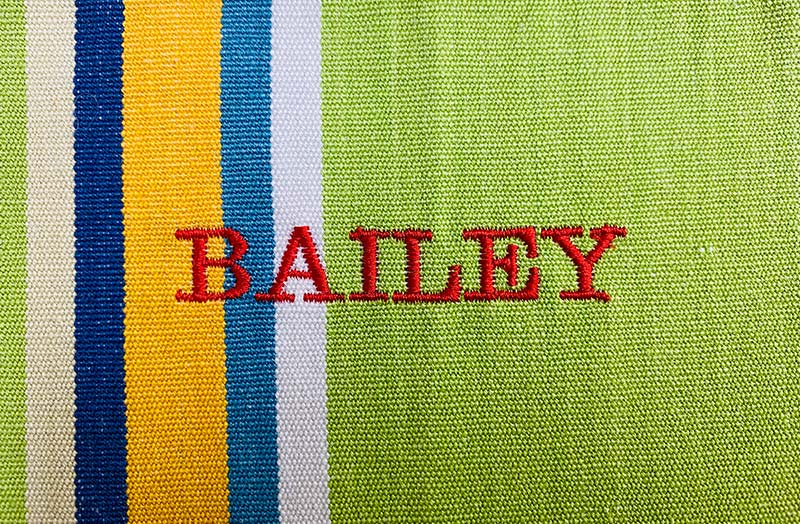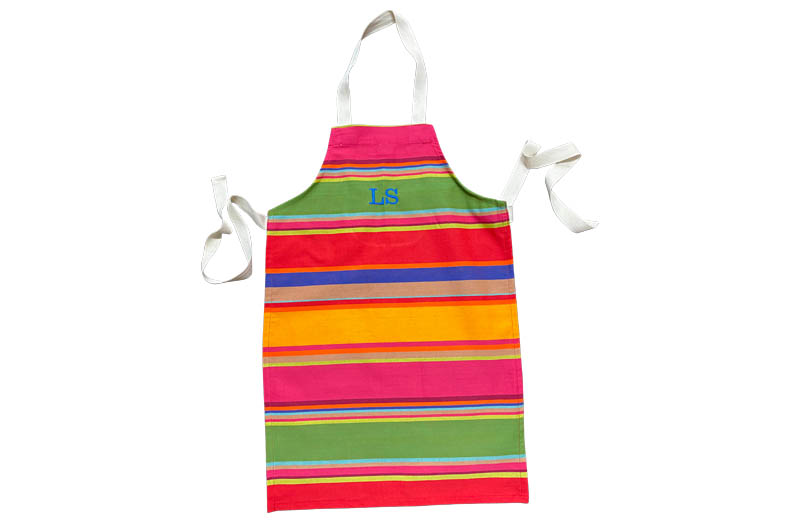 Add Personalisation to our Striped Childrens Aprons
Price is PER Initial / Letter (introductory Price £3)
Just add the number of initials/letters you require to the basket ie:
For 2 initials 'TC' add 2 to the basket
For 3 initials 'TSC' add 3 to the basket
For 6 letters for a Name 'THOMAS' or 'ALICIA' add 6 to the basket
We will embroider the relevant size for the scale of product.
We will choose the colour of lettering most appropriate to the Stripe chosen.
Please email us your required Initials / Names after purchasing
If purchasing personalisation for more than 1 childrens apron, please make sure you purchase the Total Number of Initials / Letters for All the childrens aprons, and email us the details of which Initials / Names are to go on each Childs Apron.
Don't forget to Add the Childrens Aprons you want personalising to the Basket too!
(it doesnt matter which order you do this)
Please note: All personalised items are non-refundable
---
Add Personalisation Per Initial stripes
Striped Childrens Aprons Add Personalisation Per Initial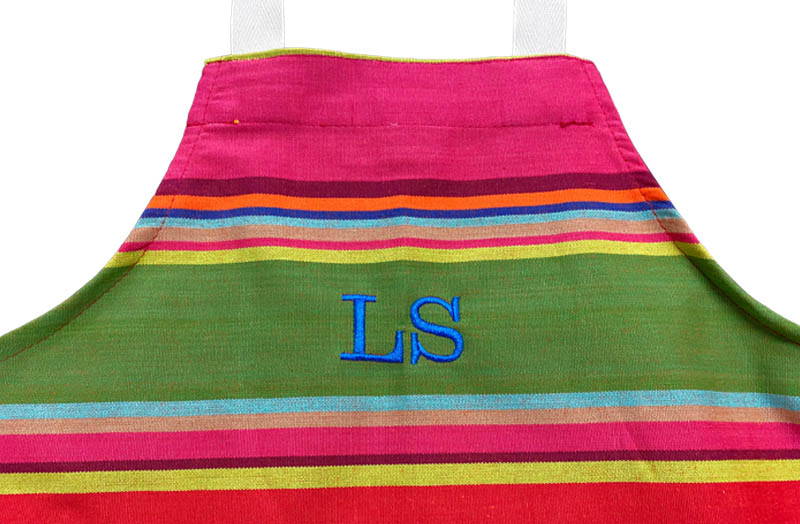 Add no of initials / letters required. Details below are about the actual product not the personalisation
Select Quantity
Childrens Aprons Measure 71cms x 45 cms.
100% Cotton.
NEW - Personalisation for Childrens Aprons
Add your chosen Childrens Apron (s) to the basket
Then Personalise Childrens Aprons
---
---
For how to order and orders outside UK see Ordering
Items now marked PRE-ORDER, order now to secure.
Beach Mattress, Event Stools, Premium Deckchairs, Edwardian Deckchairs available May 2021
Directors Chairs pre-ordered before March 22nd available May, Directors Chairs pre-ordered after 22nd March will be available in June.
Butlers Trays available June 2021
All may be subject to further delays (we hope not!)
More related products for Add Personalisation Per Initial...