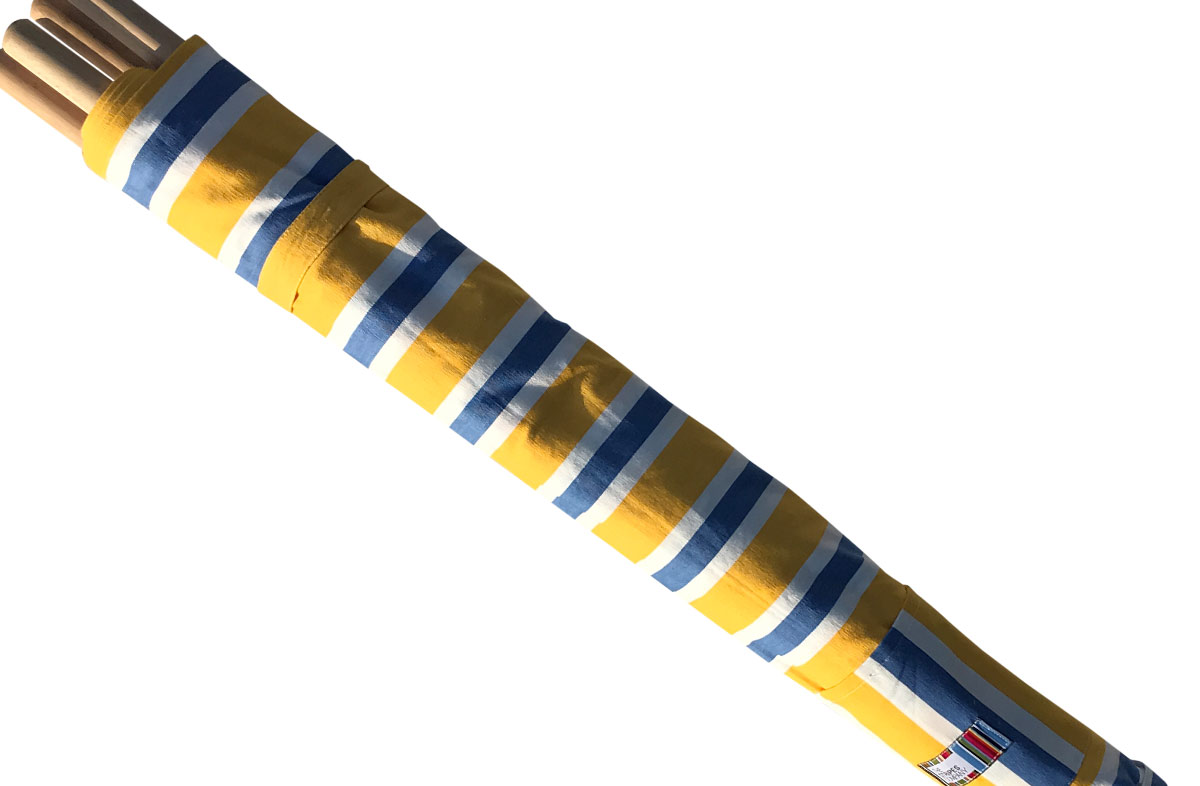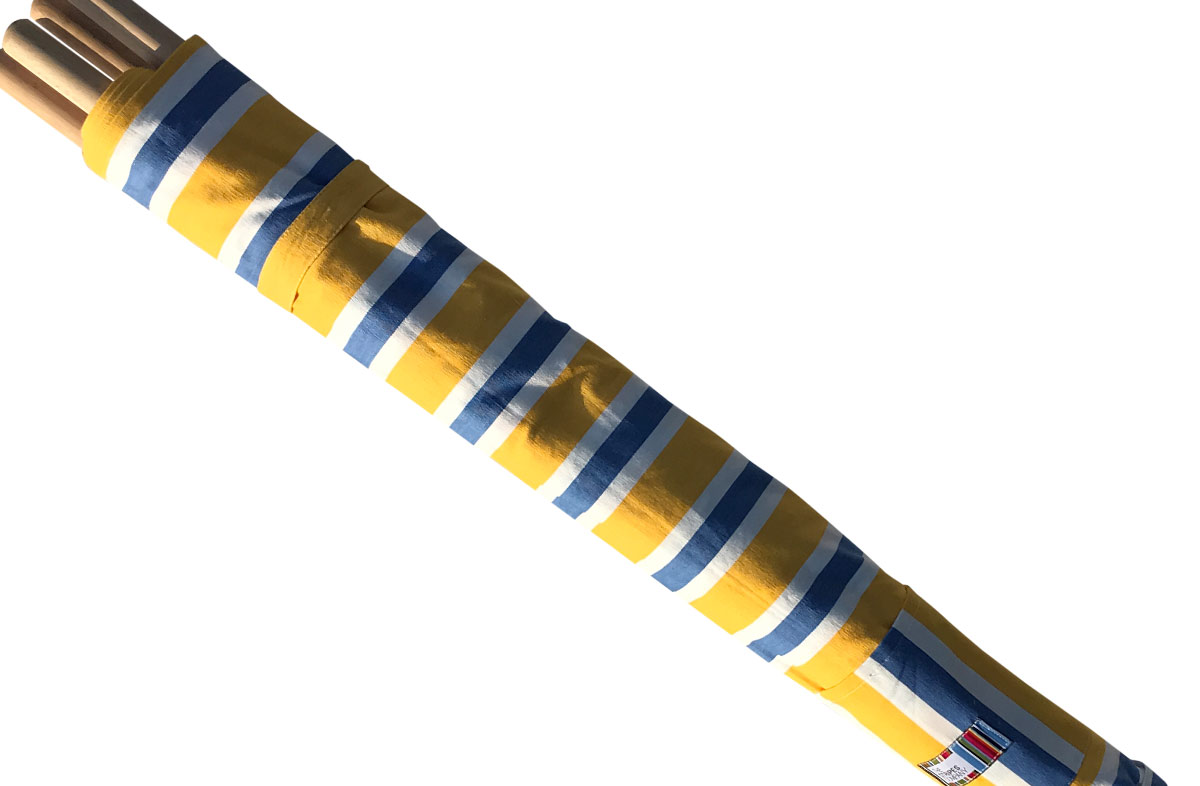 Yellow, Blue and White Stripe Windbreak
---
yellow, sky blue, white stripes
Yellow, Blue and White Stripe Windbreak
Sorry, this product is currently out of stock
Please view our full range of Beach Windbreaks
Add a matching Windbreak Carry / Storage Bag - available to buy seperately (not for blackpool).
Total length:
standard 4 pole windbreak = 2.7m*
5 pole windbreak = 3.6m (add 5 pole supplement)*
6 pole windbreak = 4.5m (add 6 pole supplement)*
Pole Height all windbreaks = 1.50m
*except Blackpool Windbreaks One size ONLY - 5 pole - Length 3.2m, panel height 1.04m, pole height 1.36m (sometimes variations occur)
***Wooden Poles are high quality specially sourced original vintage painted Red and White Stripes with marks and scratches commensurate with age - please see our windbreak pole blog for more information.
Material: 100% Woven Cotton = 117 cm
Wooden poles (Please note poles are NOT included on windbreak orders to Australia)
Please note: these are not stock items and are specially made to order so can take 2 to 3 weeks
If you require them sooner please add Express Delivery to your basket and we will expedite them - this is not a next day service but 7-10 working days.
---
---
For how to order and orders outside UK see Ordering