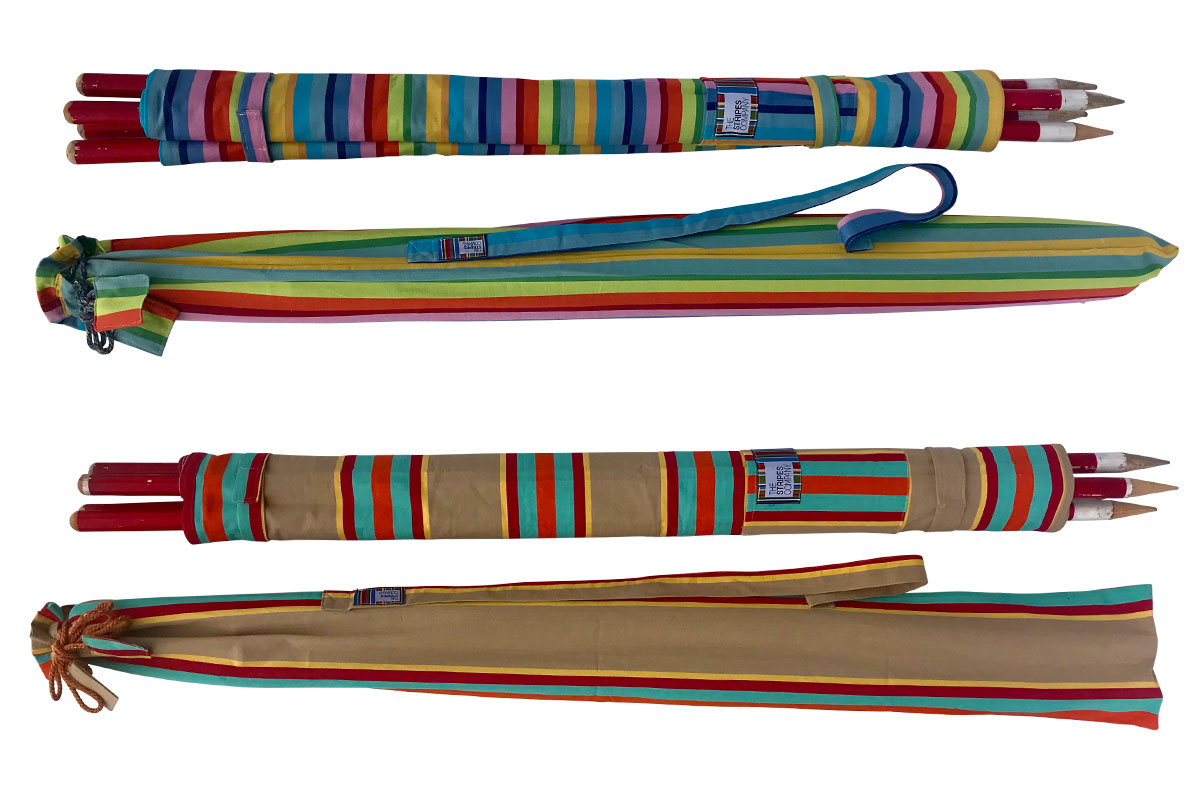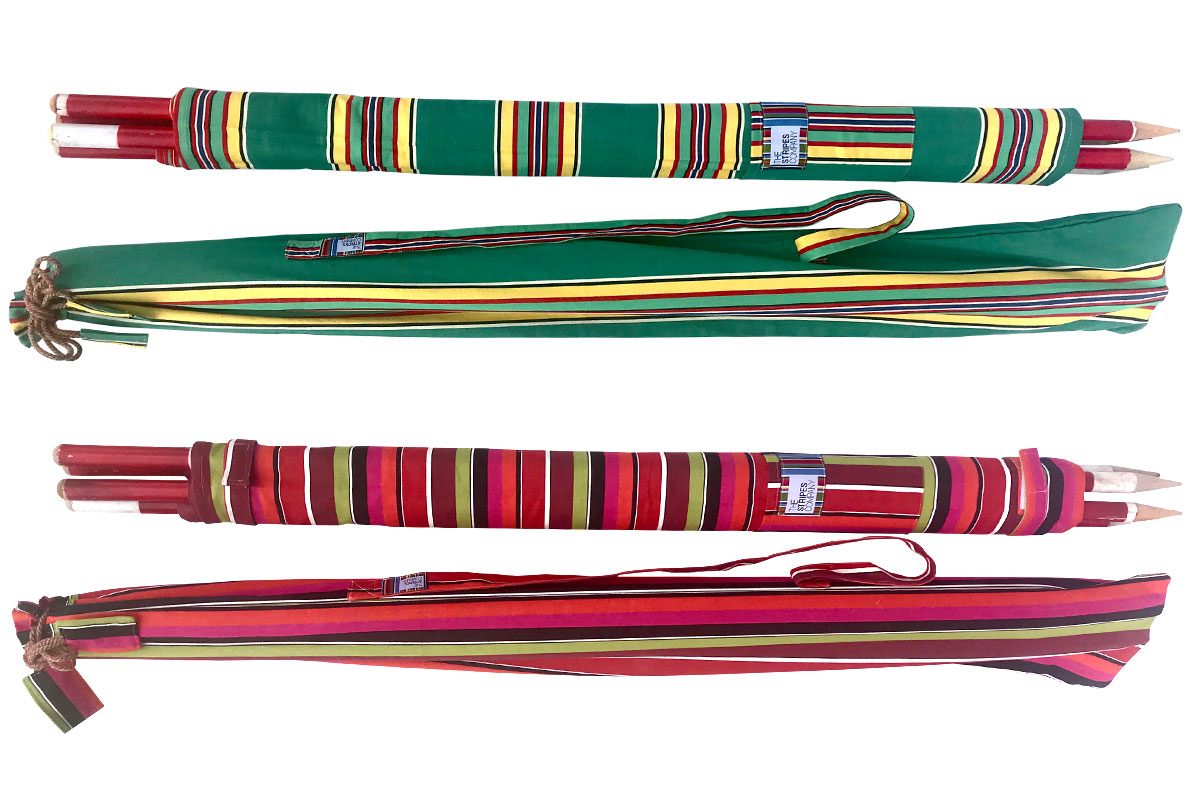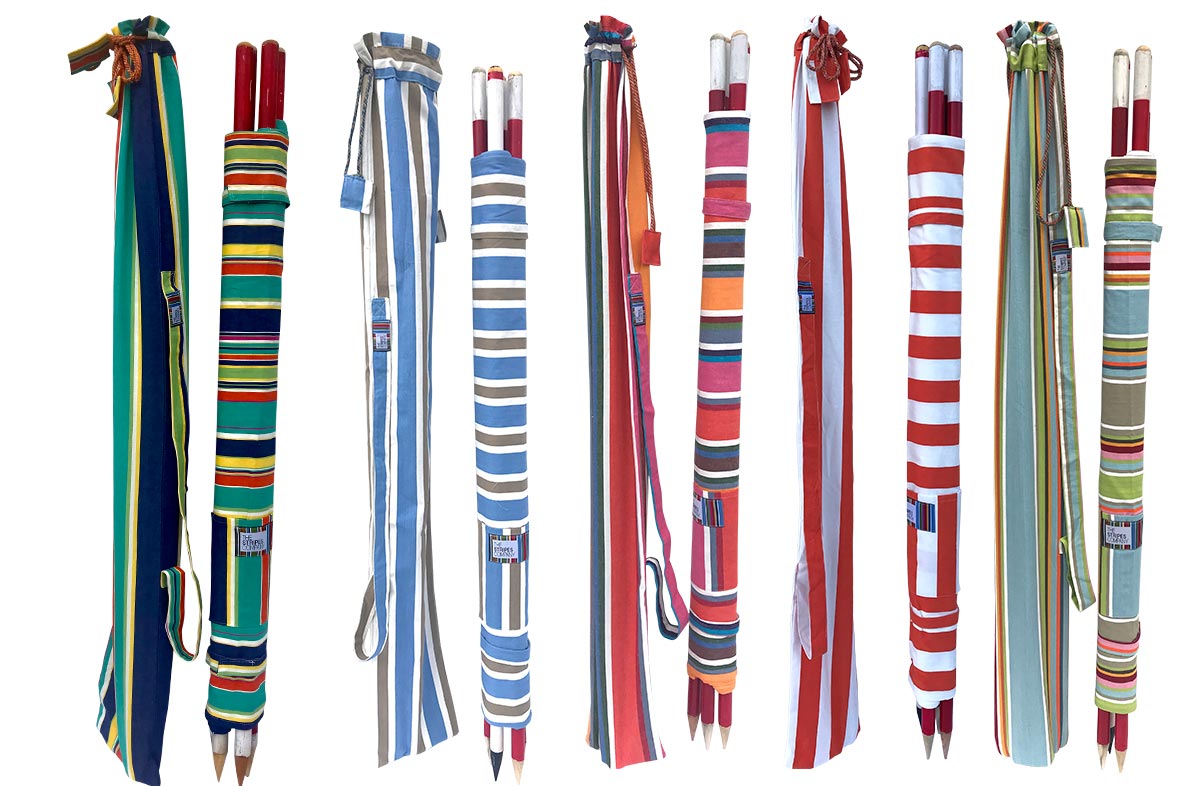 Windbreak Bag
Add a useful shoulder carry bag for your windbreak perfect for the beach of summer garden picnics
To order a WINDBREAK BAG
Add the windbreak of your choice to the basket (and any pole supplement)
Add the windbreak bag to your basket
We will make the bag in the same fabric as the windbreak
---
windbreak bag stripes
Ordering instructions
To order one of our exclusive made to order Beach Windbreaks
Please purchase the standard 4 pole windbreak in the fabric of your choice (or choose our new Luck Dip Multi Stripe) and if you would like a longer windbreak ADD a supplement to make up to a 5 pole windbreak, 6 pole windbreak or 7 pole windbreak as well.
Beach Windbreak Bag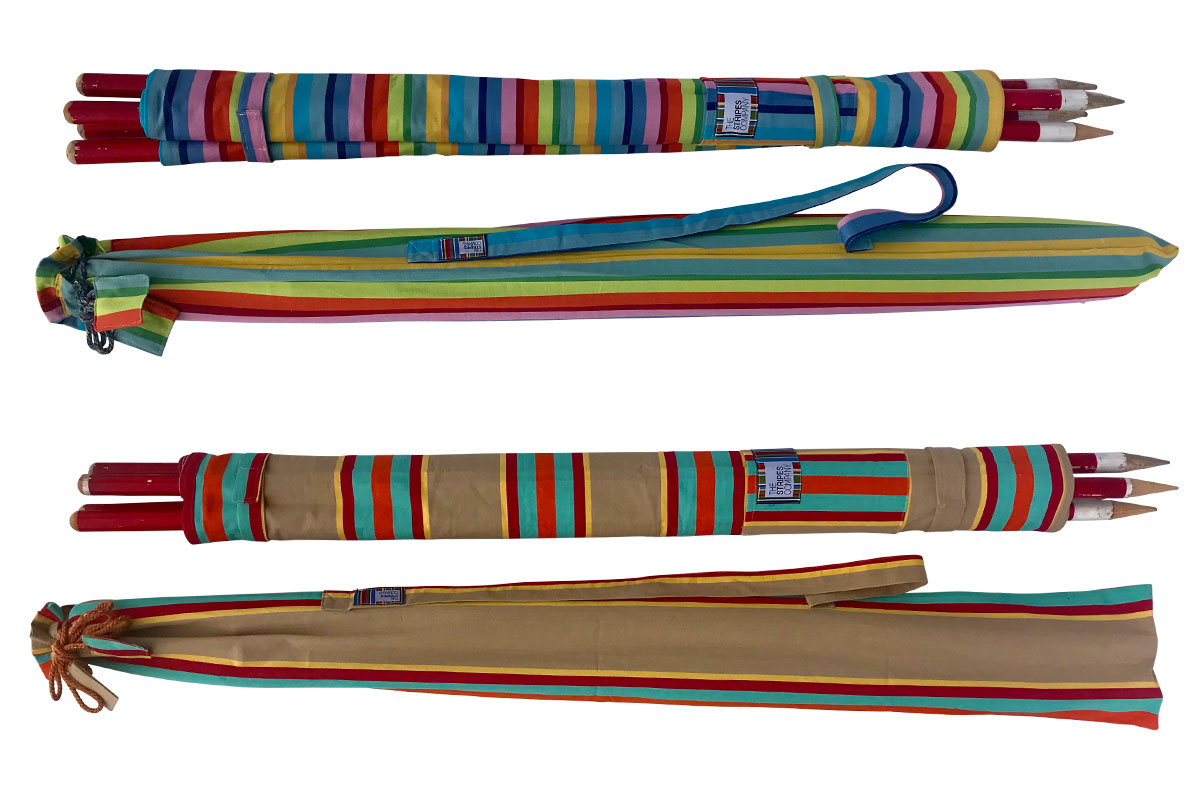 Select Quantity
Windbreak Bag Fabric Choice
Add a matching Windbreak Carry / Storage Bag - available to buy separately
Total length:
standard 4 pole windbreak = 2.7m
5 pole windbreak = 3.6m (add 5 pole supplement)
6 pole windbreak = 4.5m (add 6 pole supplement)
7 pole windbreak = 5.4m (add 7 pole supplement)
Pole Height all windbreaks = 1.50m
***Wooden Poles are high quality specially sourced original vintage painted Red and White Stripes with marks and scratches commensurate with age - please see our windbreak pole blog for more information.
Care must be taken when using windbreaks on hard ground - we suggest making a hole first, as hard knocks with a mallet or other instrument may split the poles.
Material: 100% Woven Cotton = 117 cm
Wooden poles (Please note poles are NOT included on windbreak orders to Australia)
Please note: these are not stock items and are non-refundable, specially made to order, so can take 2 to 3 weeks at this busy time.
If you require them sooner please add Express Delivery to your basket and we will expedite them - this is not a next day service but 5 -7 working days
---
---
For how to order and orders outside UK see Ordering