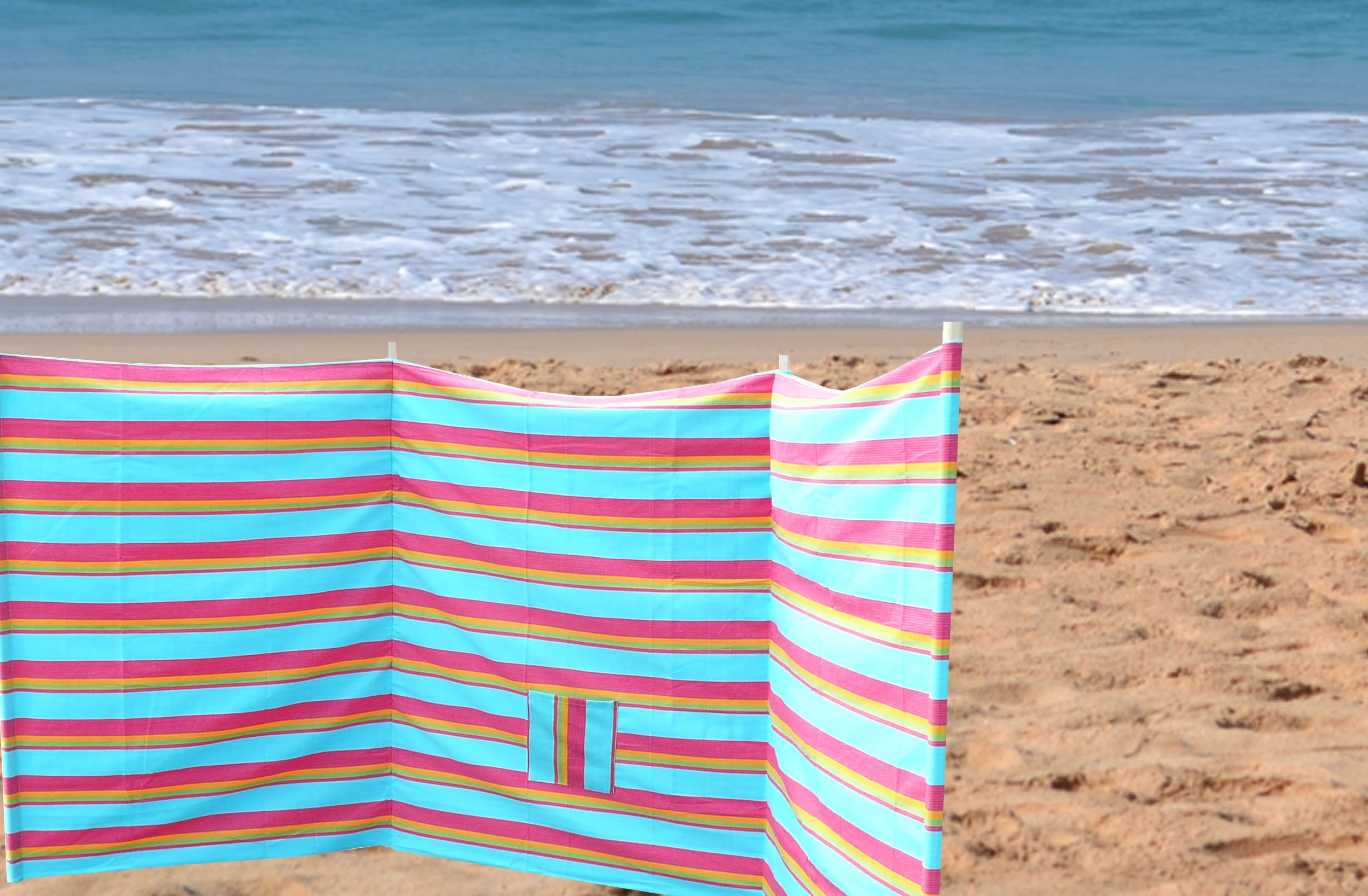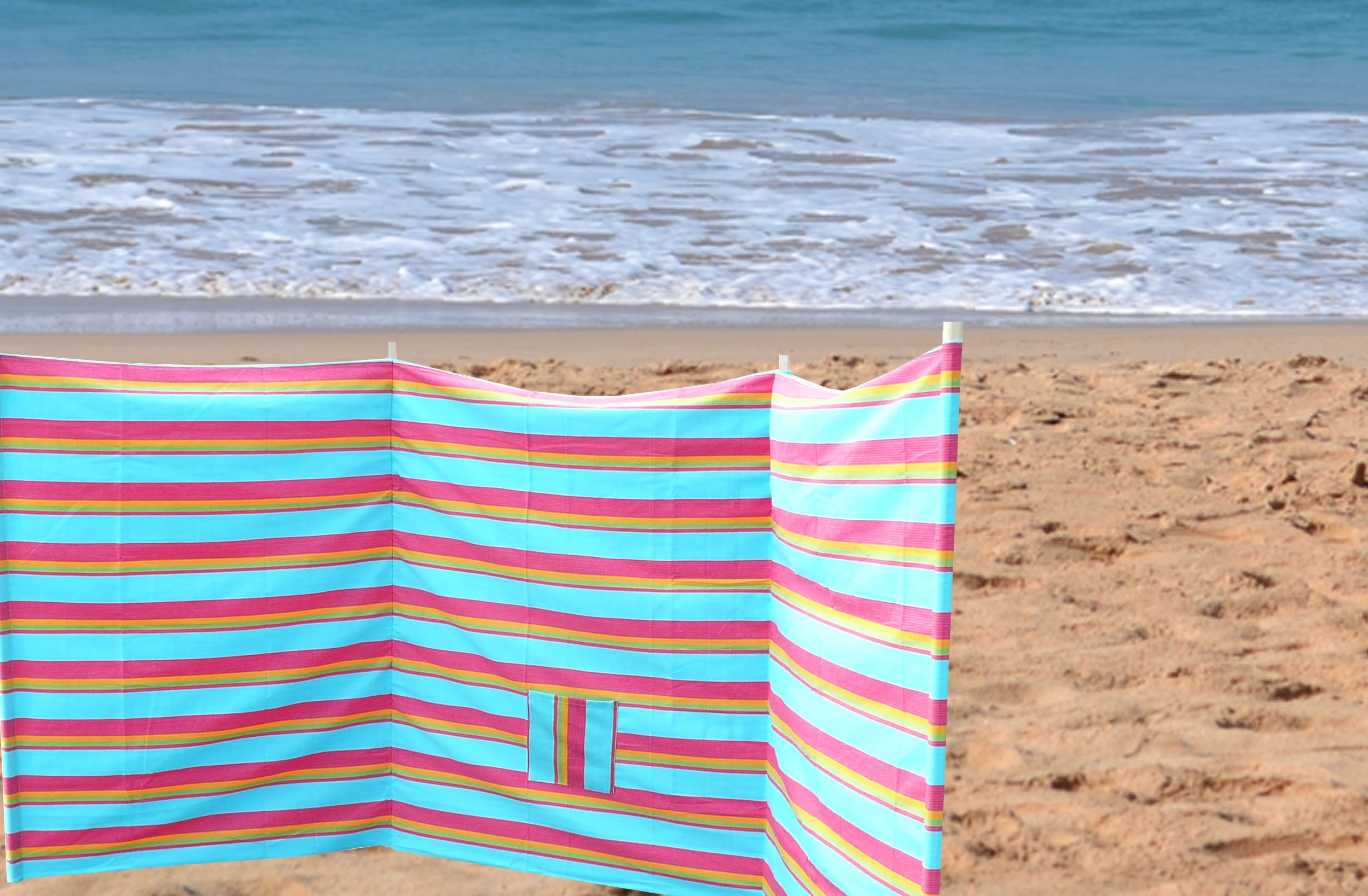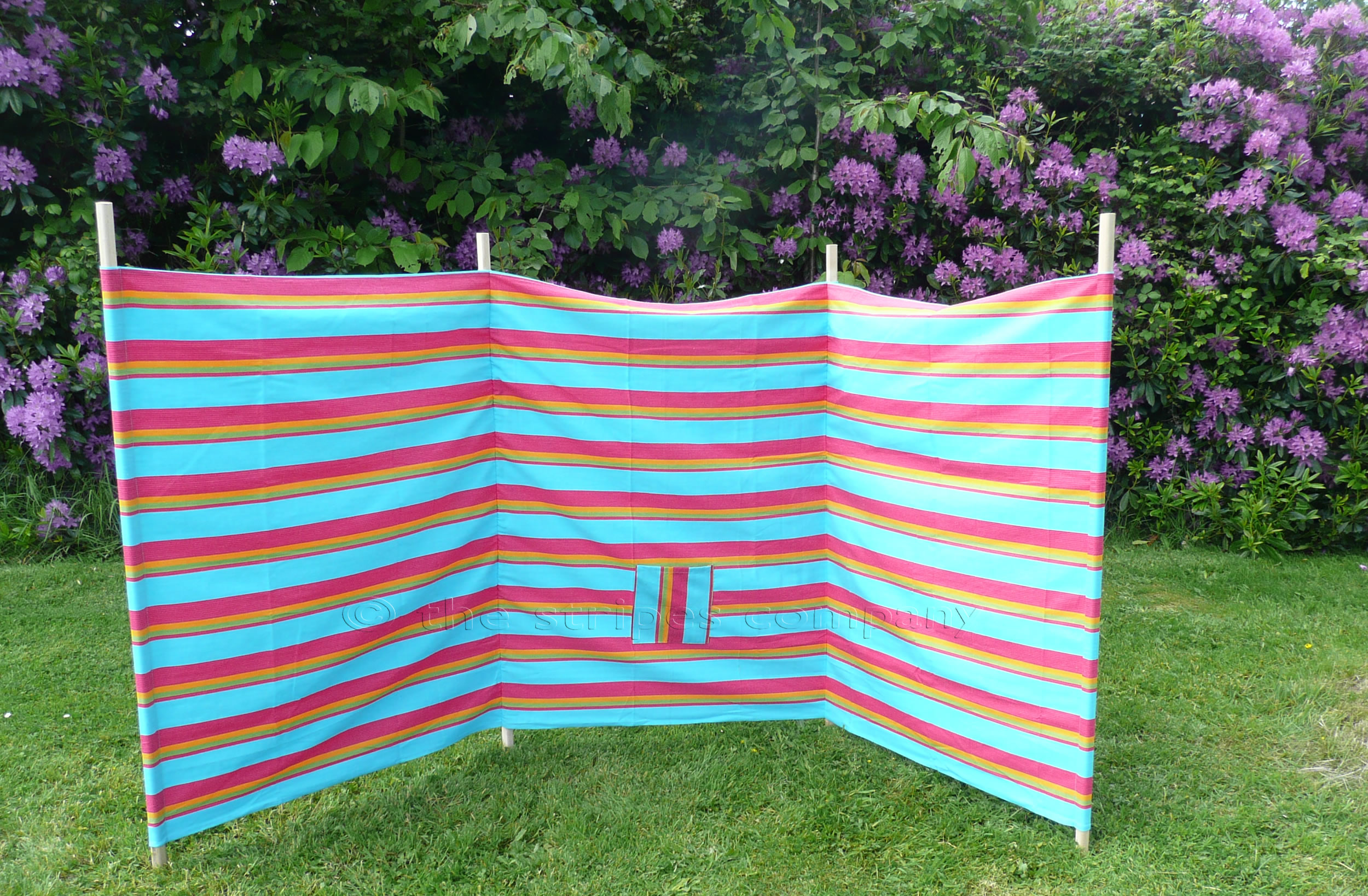 Sale price for 4 pole Windbreak ONLY - Not available in 5 or 6 pole
Turquoise Beach Windbreak

Our lovely turquoise striped beach windbreak in wide turquoise and pink stripes with thinner stripes of yellow and lime green has four wooden poles and gives excellent shelter in exposed areas on the beach, camping or in the garden.
Made from 100% cotton with a handy pocket for your bits and pieces. Rolled up with two velcro straps to secure.
Go bold, go stripey with this bright windbreak!
---
turquoise, pinky red, yellow - green stripes
Turquoise Beach Windbreak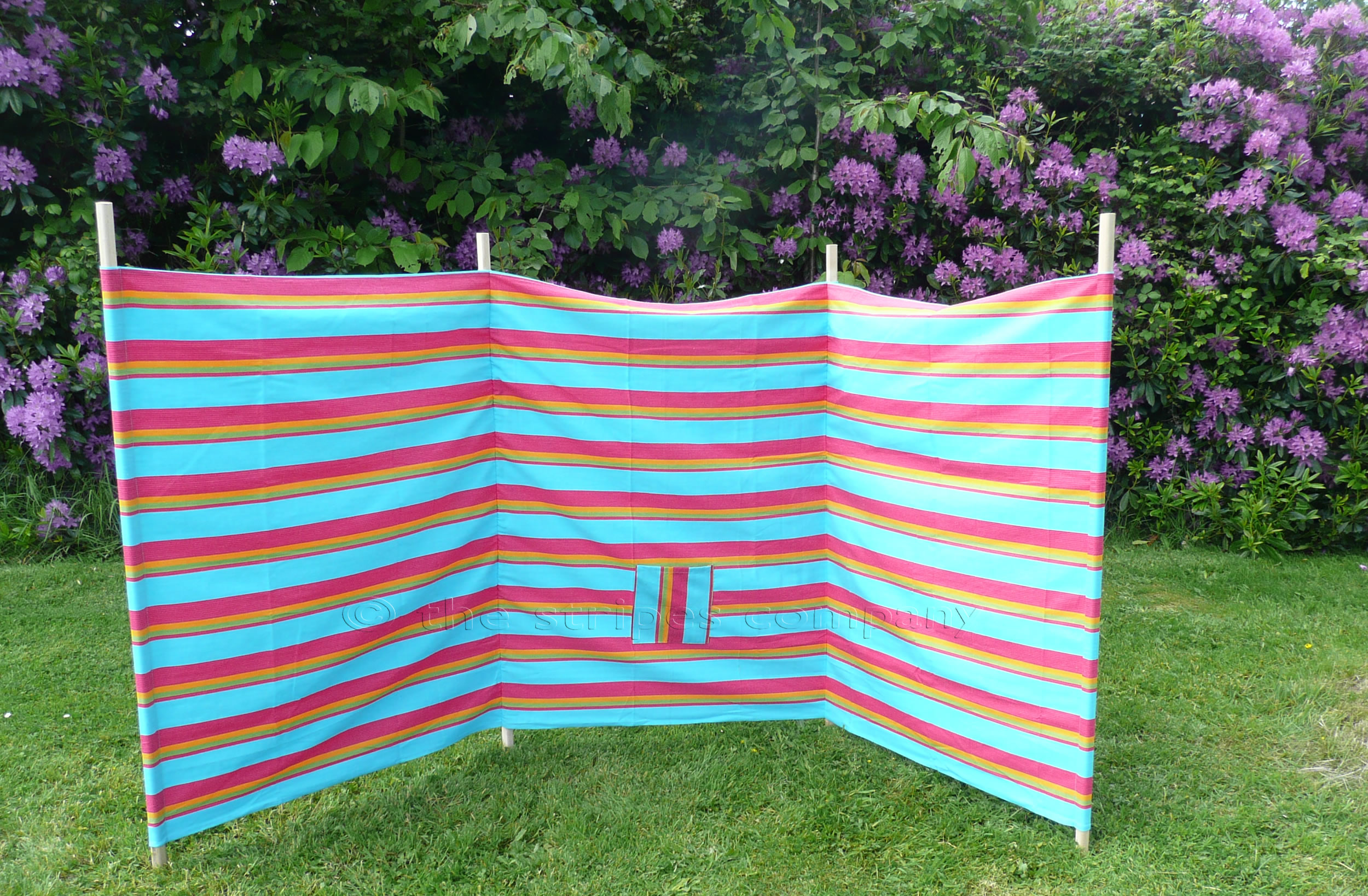 Sorry, this product is currently out of stock
View our full range of Beach Windbreaks
Total length:
standard 4 pole windbreak = 2.7m*
5 pole windbreak = 3.6m (add 5 pole supplement)*
6 pole windbreak = 4.5m (add 6 pole supplement)*
Pole Height all windbreaks = 1.38m*
Material: 100% Woven Cotton = 108 cm*
Wooden poles (Please note poles are NOT included on windbreak orders to Australia)
* doesn't apply to Blackpool Windbreaks
Please note: these are not stock items and are specially made to order so can take up to 2 weeks therefore they are not available for Express delivery
---
---
For how to order and orders outside UK see Ordering