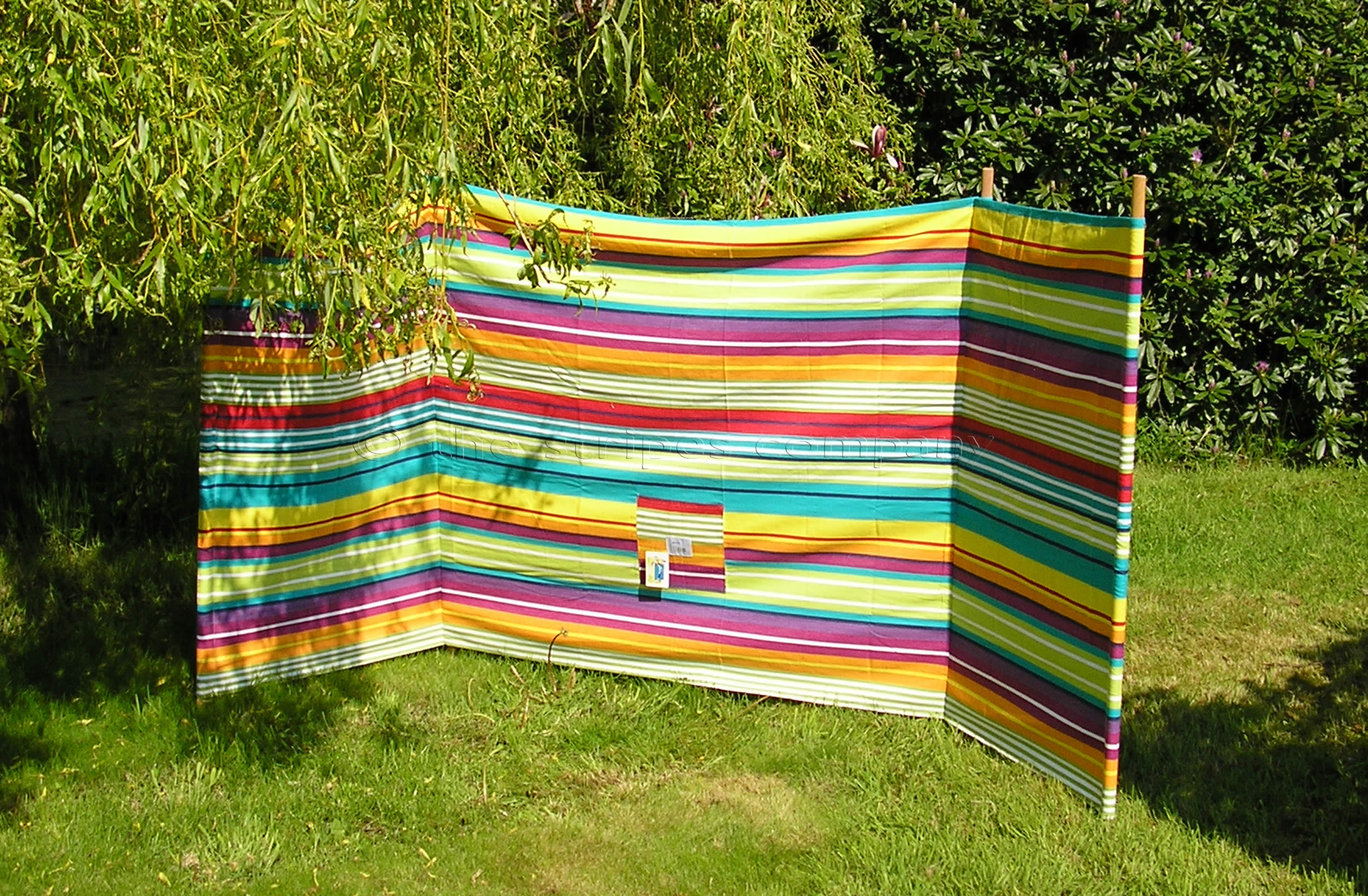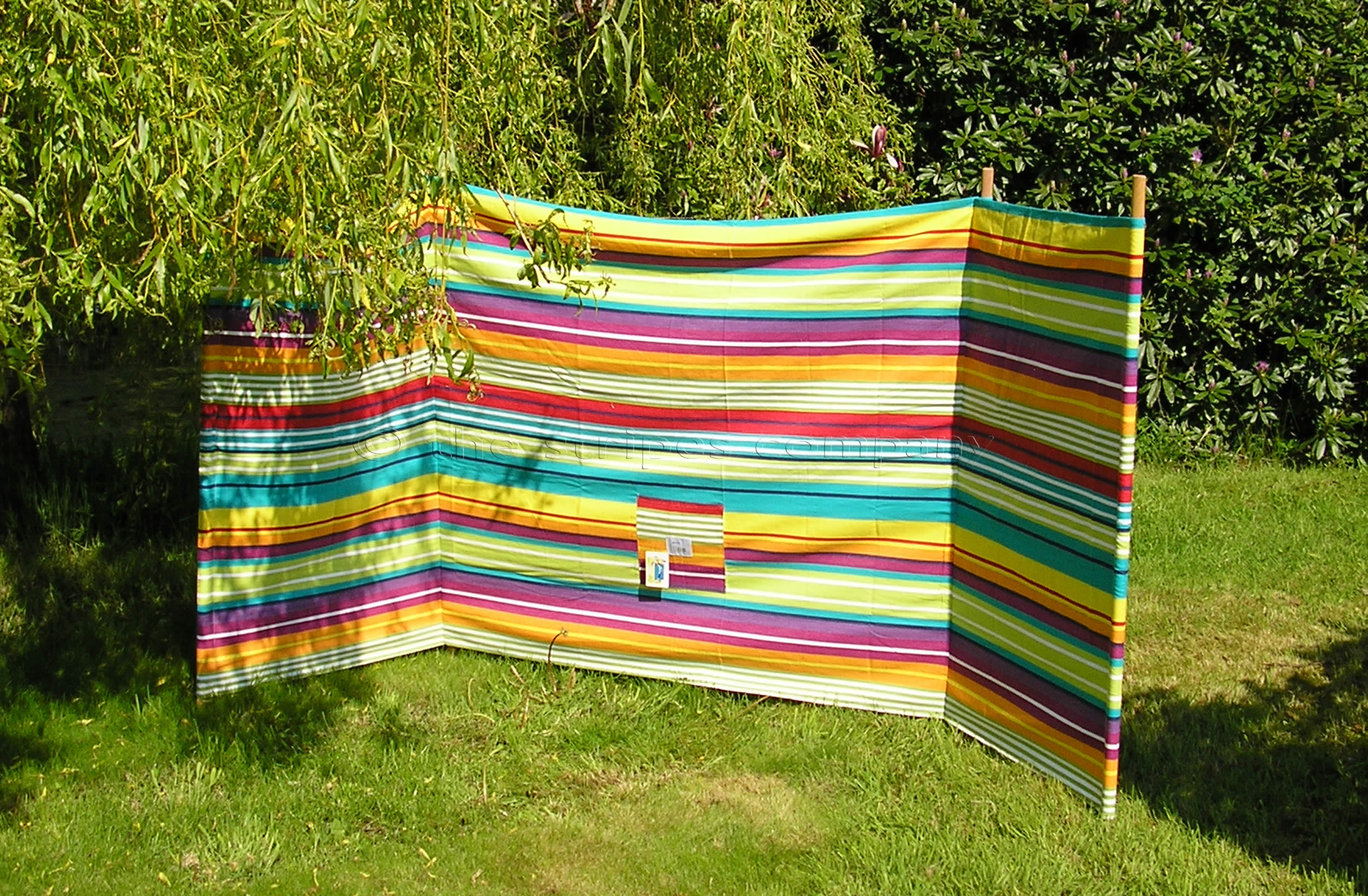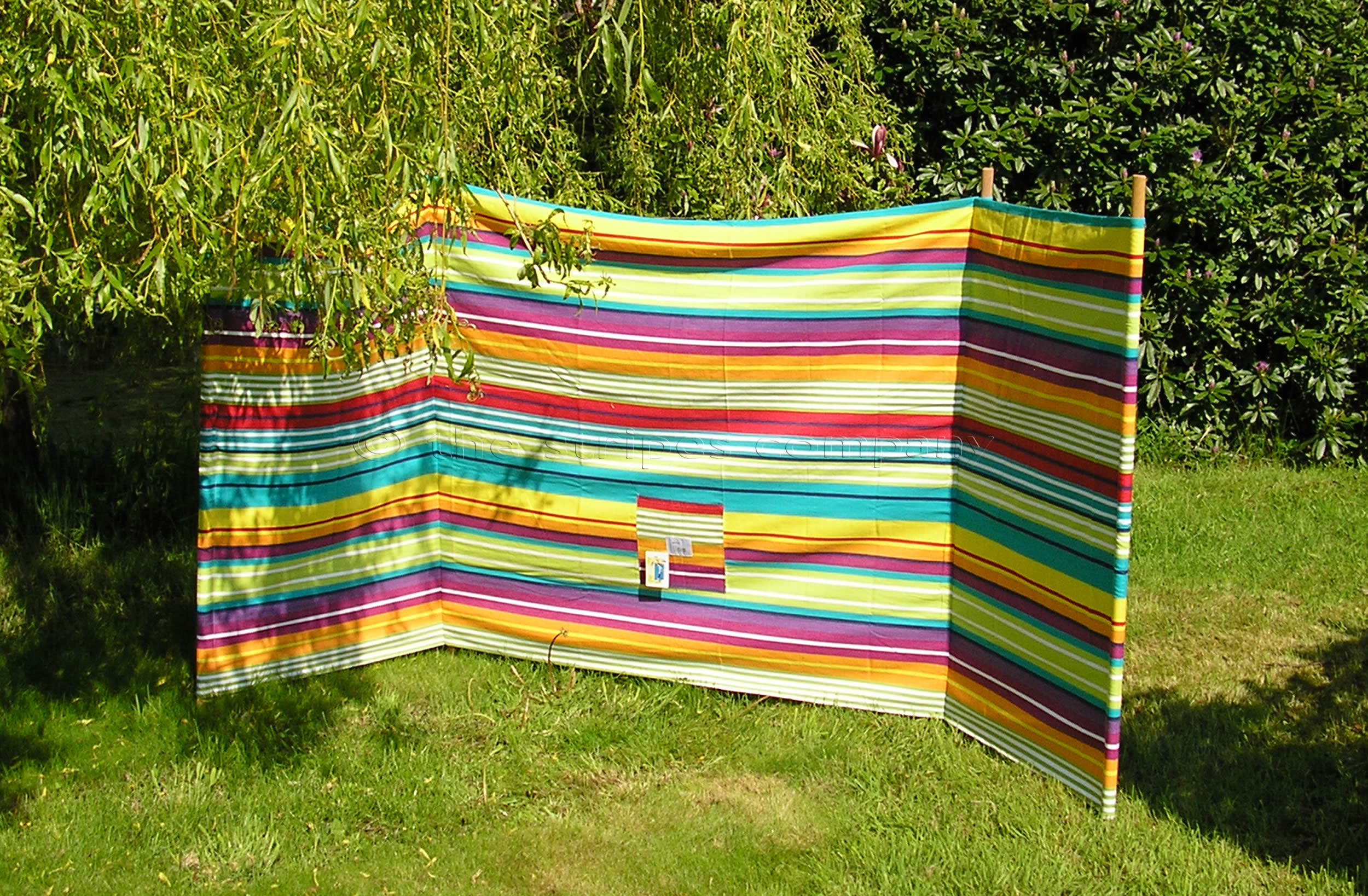 Windbreaks for the beach or garden in gorgeous stripes 100% yarn dyed woven cotton. 4 wooden poles plus pocket
A bright, vibrant, top seller stripe in turquoise, lime green, red, yellow, orange, dash of purple, navy blue and white colours.
---
turquoise, green, red - yellow, orange, purple, blue, white stripes
Turquoise Striped Windbreaks with 4 poles Aerobics Stripes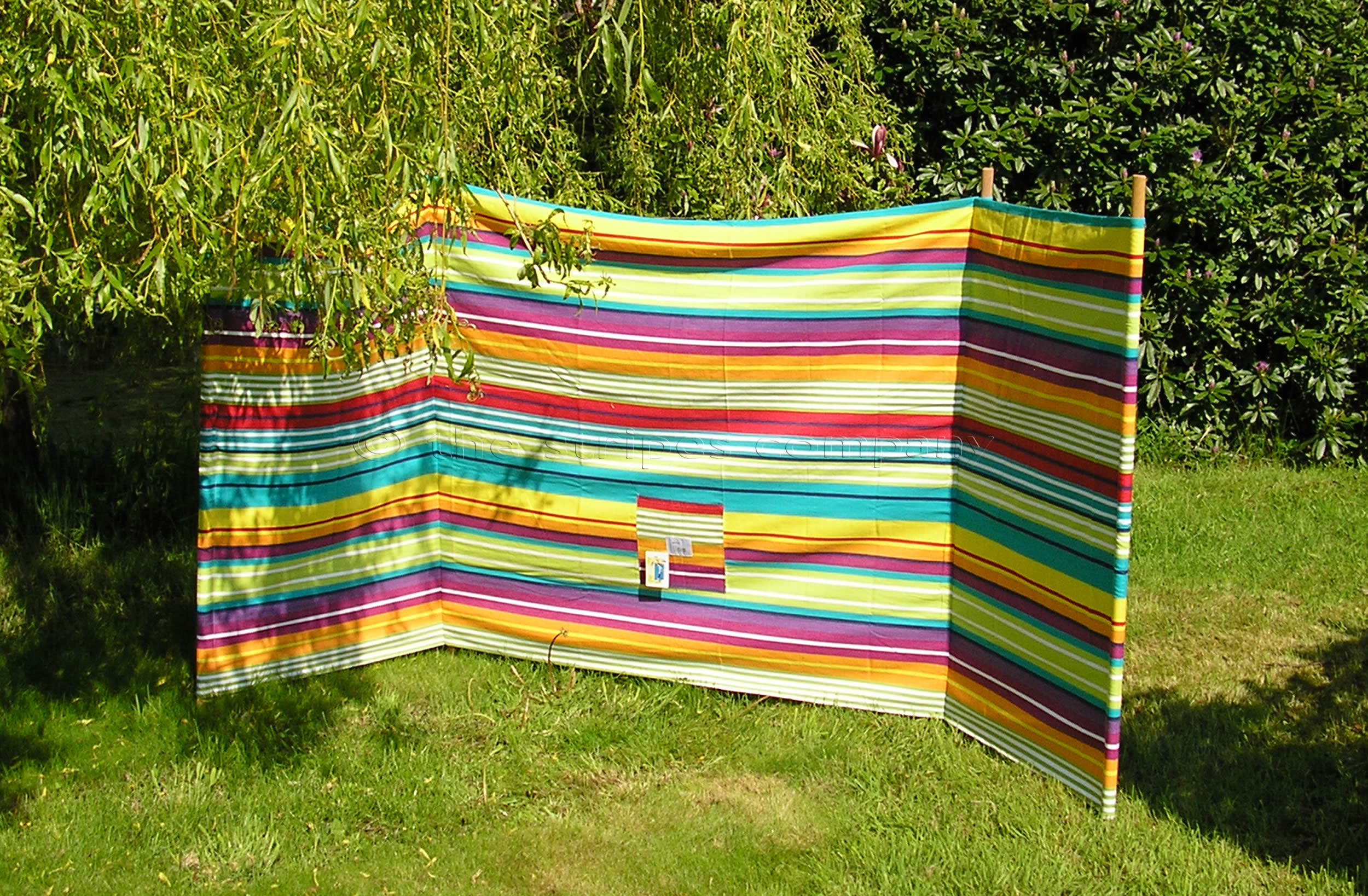 Sorry, this product is currently out of stock
View our full range of Beach Windbreaks
Total length:
standard 4 pole windbreak = 2.7m*
5 pole windbreak = 3.6m (add 5 pole supplement)*
6 pole windbreak = 4.5m (add 6 pole supplement)*
Pole Height all windbreaks = 1.38m*
Material: 100% Woven Cotton = 108 cm*
Wooden poles (Please note poles are NOT included on windbreak orders to Australia)
* doesn't apply to Blackpool Windbreaks
Please note: these are not stock items and are specially made to order so can take up to 2 weeks therefore they are not available for Express delivery
---
---
For how to order and orders outside UK see Ordering
More related products for Aerobics...