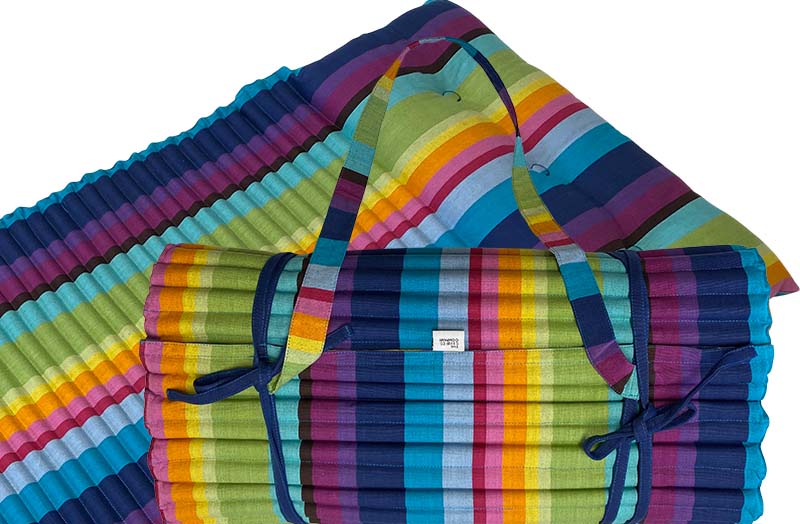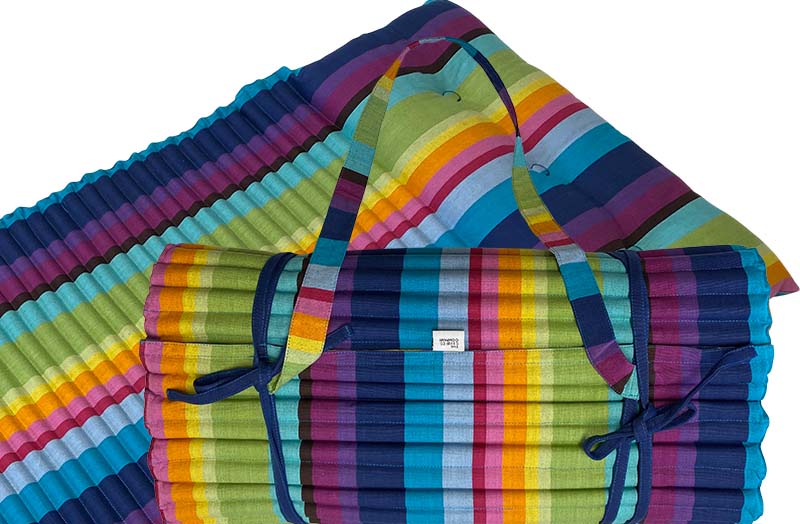 Bright Rainbow Stripe Beach Mattress - Roll Up Sunbathing Mat
Super comfy beach mats in lovely rainbow stripes with 3 different blues.
Perfect for quick unrolling to catch the rays - look cool carrying the rolled up beach mattress hanging nonchalantly from your shoulder - the specially designed spongy ridged tubes with 100% cotton cover will absorb the lumps and bumps and make pebbled or stony ground comfortable to lie on. Great mattress for Festivals!


Stripes may vary from those shown on each beach mattress depending on where the pattern was cut on the fabric.
---
Bright rainbow stripe stripes
Bright Rainbow Stripe†Beach Mats | Roll Up Beach Mattress with Pillow
100% stitched cotton cover with integral pillow.'Ä®
Handy shoulder strap and ties. 'Ä®
Measures 60cm x 190cm and weighs approximately 1.515 Kgs
Woven cotton - Spot Clean only
Although substantial, the mat is not waterproof or oil-proof.
---
---
For how to order and orders outside UK see Ordering
Customers also bought these items in Pinball...